New World Coins
SERVER
US West

US East

EU Central

SA East

AP Southeast
Amarah

Castle of Steel

Lilith

Maramma

Orofena

Seer

Valhalla
Aaru

Abaton

Artemis

Asgard

Barri

Caer Sidi

Cleopatra

Crassus

Dry Tree

Imhotep

Jupiter

Kronos

Morgaine

Nysa

Nyx
Artorius

Devaloka

Gaea

Mayari
WHY CHOOSE IGGM.COM?
BEST PRICE

We're checking with the Market Prices every day to provide you the best Prices.

SECURITY GUARANTEE

IGGM Provide 100% secure online payment system. The most professional game service provider guarantee the security of products.

INSTANT DELIVERY

We have been committed to providing customers with fast delivery and outstanding service. Usually delivering the order within minutes or 24 hours at most.

100% REFUND

Received what you purchased or the refund. Once your order is delayed or undeliverable, we are 100% guaranteed to refund your money.

24/7 SUPPORT

Our manager will answer all your questions and will be available at any moment.

GREAT DISCOUNT

Become the VIP member of IGGM to gain up to 5% Discount.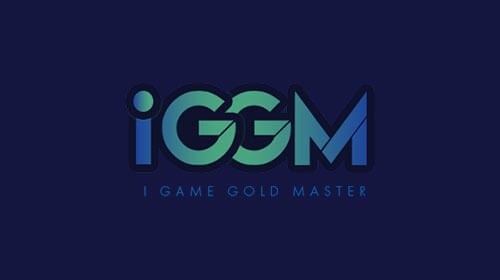 How To Make Easy Progress With Quick New World Daily Routine?
I'm going to show you how I progress my character in New World spending only about 25 minutes each day and in that time I'm gonna get three Gypsum and about a thousand New World Coins whilst this isn't like Earth Shattering. I think it's quite decent for about 25 minutes worth of work.

Now, the first thing I'm going to do is get an Aptitude Gypsum, which happens to be the Emerald Gypsum. Actually, this is very simple. If you get an Aptitude level, you will get a Gypsum. By the way, it's capped at once per day. So, I only do this once per day. Generally, I will save my materials, my ores, my leathers and linen and all that kind of stuff. And what I will do is to refine it but only so that I get one tick per day in each category.

And generally, I achieve this by just doing my daily cooldowns. So, I will get things like Asmodeum, Phoenixweave, Runic Leather and so on. And if you can make it, so that it's staggered that maybe that if you do that each day, you'll get one Aptitude in either of the three of those. Then you're golden sometimes.

I'll buy the materials other times. I like to just go out and farm for a day when I have more time and then use that for a week or so. It's very quick to do if you have the materials. It's less quick if you don't. But this literally might only take you two to three minutes right once. I've done that.

I then move on to Corrupted Portals. Now, what we're actually trying to do here is to get the New World Coins, not necessarily the Gypsum. If you can find a team that's doing the Major Breaches crack on, you'll be done in a few minutes. And if you do the Major Breaches, you could actually get a Gypsum doing that as well. But right now, I'm gonna say you can solve the level 25 Major Breaches. Doing the Major Breaches will guarantee that you get the gold Coin Purses. There's 250 in each and you can get two per day. Sometimes it can be quite hard to find level 25 Major Breaches.

Keep in mind that you can do level 35 on level 45. It is relatively easy. It might just take you a little bit longer. For example, when I was filming this. I actually did a level 35 and a level 45 and it took me maybe what 10-15 minutes and that's actually running between one and the other place so not very long. Once I've done that, I will find an area that has a level 55 mobs and then I will take a Topaz Potion and I'll just start indiscriminately killing everything.

There's two things you're trying to get here. You're trying to get the Topaz Gypsum and you're now trying to get the Diamond Gypsum with the Coin Bags. You can get three Coin Bags a day and three Diamond Gypsum. The Coin Bags range in how much New World Coins you'll get. Generally, you will get New World Coins between like 100 or 200.

Now, you could stop there and have two Gypsum mobs. However, if you like what you can do is to keep killing until you get all 10 Topaz Gypsum. Now that will actually take a little bit longer for me. I'm finding it's anywhere between 15 and 20 minutes but maybe you're quicker than killing than I am. I'm just interjecting here because I wasn't very clear with the Topaz Gypsum. You can actually get 10 Topaz dropped per day. And you actually only need five per Gypsum Orb, so you can probably get five in about five or ten minutes and then 10 in about 10 to 20 minutes. So, it's up to you to decide which one you want to do.

And then if you're done for the day, what I would suggest you do is to log off the whilst you're around those enemies. The Topaz Gypsum last two hours though to be fur but when you log back in, it'll still be active. This means you can then kill again, get the Coin Purses, get the Topaz Gypsum and then go to the darkness breaches and then go back to town. Basically, you do it in reverse order the second day and then the third day you do it like from the top again very very easy way of getting a thousand New World Coins, three Gypsums per day 25 minutes.

What more can you ask for? Yes, there's other possible better efficient ways but I find this to be sort of enjoyable. At the minute the Diamond Gypsum is dropping from mobs rather than gathering. Once that changes to gathering, you just throw a little bit of gathering in the mix.

It's also worth noting that you don't actually have to kill level 55s to get the Coin Purses from mobs. In fact, I just walked out of Everfall. In one day, I went to the level like tens and just murdered all of them and got it that way and I got it in like three minutes.

So, if you don't want to do the Topaz, just try and get the Coin Bags and you just basically missing one Gypsum and it's not really a problem. You can sort of cater it to you if you have way more time. You can maybe throw in like an arena, throwing an outpost rush or in an expedition but then you're basically playing the game properly. For me, this is just a way of quickly doing a few little dailies and still getting decently rewarded.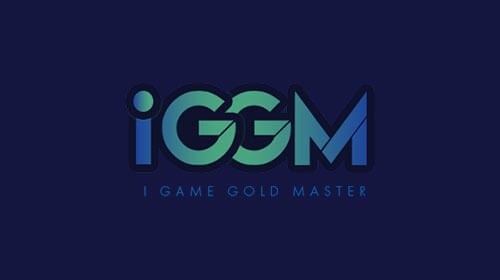 New World players complained about War PTR Test ending abruptly due to devs error
Some time ago, New World development team finally launched the long-awaited Leaderboards test. Just yesterday, the team held a PTR with the community, but the results were not as expected. According to most player statements, they ended this War PTR early because of some underlying backend bug. The discussion on this topic in the New World community is also intensifying, and many people who have high hopes for this are full of righteous indignation and ask the developers to find an explanation.
In New World Reddit, many players expressed the feeling of being "played by" in their opinions.
Relevant-Guarantee25: "I get the feeling they did this on purpose so they can use it as an example in the next video lol";

darknetwork: "The devs can't even beat elite area with their own team."

WorldwideDepp: "Well, maybe we speak for them as if we know better, and the developers have their ears perked up because they think they really do know better... or maybe not. Yes, I am talking about arrogance".
There are many other remarks that mocked New World's behavior, mainly because of the early publicity of PTR, which made players have grand illusions and expectations, and because of the technical errors of the devs, which led to the serious failure of this event.
We all know that in the December 2022 New World's Winter Convergence update, devs introduced some new rules to curb the fight against "Shell Companies" and make the war fairer. These rules mean that an attacking company can have a maximum of 25 mercenaries, while a defending company can have a maximum of 10 mercenaries. The rest of the roster can only be corporate members. And this rule also applies to War PTR.
When the war started, although there were hundreds of players taking part in the battle, everything should have been carried out according to the rules. But the current facts show that the world is unpredictable! So when the devs realized that there was a serious problem, everything came to a screeching halt. This is a complete waste of a lot of New World Coins and hard work that players have prepared for PTR.
In the official New World CM post, they say they are trying to remove the restrictions on mercenaries when the war is moving too fast. The official response also promises to do better, especially after two abandoned PTR tests.
"While it's a different issue than the last time we had a war in the PTR, we respect that this has happened twice now and it's not a good time. We will take important steps to avoid this in the future."
Related: Is New World Worth Playing In 2023?
Even so, according to New World's current initiatives, we can see that devs still want to do a good job in Leaderboards. We should be able to see more tests. It's just that this mistake has greatly affected players' confidence in continuing to play New World. We can only say that let's look forward to what will happen next!

TRUSTPILOT REVIEWS