Lost Ark Items
SERVER
US East

US West

EU Central

EU West

South America
All

Gem

Enhancement Material
WHY CHOOSE IGGM.COM?
BEST PRICE

We're checking with the Market Prices every day to provide you the best Prices

SECURITY GUARANTEE

IGGM Provide 100% secure online payment system. The most professional game service provider guarantee the security of products

INSTANT DELIVERY

More than 90% of orders are processed successfully in less than 15 minutes.

100% REFUND

Received what you purchased or the refund. Once your order is delayed or undeliverable, we are 100% guaranteed to refund your money

24/7 SUPPORT

Our manager will answer all your questions and will be available at any moment

GREAT DISCOUNT

Become the VIP member of IGGM to gain up to 5% Discount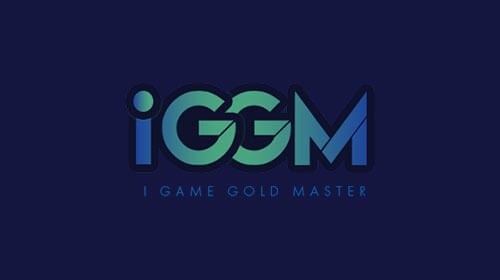 Lost Ark: The Thronespire Guide
2022-07-04 17:14:05
As the newest Lost Ark dungeon we've just met, players are curious about the uncharted territory in Thronespire. Thronespire contains 25 different floors which players must travel through them again and again. It is worth noting that the difficulty of monsters and bosses will increase according to the floor, so this dungeon is extremely challenging.
While the basic mode of operation of Thronespire is very similar to the previous Shadespire and Fatespire, it includes a more complex floor structure. The four gates on each floor are guarded by mobs or an elite monster. Players can choose the starting floor according to their situation and need to complete the challenge within seven minutes.
Needless to say, in order to start a slightly difficult dungeon like this, players also need to have some conditions. Thronespire requires players to reach item level 1325 and complete the main quest of Punika and the Towards Power quest.
Meanwhile, during Thronespire, players can use Healing Potion. And death doesn't stop anyone's dungeon progress, it gives a Respawn duration of 5 seconds.
As for what makes The Thronespire worth doing, in addition to the fact that it's fun, players can also get some pretty great rewards with it, including:
Floor 1: x15 Crystallized Guardian Stone Chest
Floor 2: x20 Honor Leapstone Chest
Floor 3: x5 Crystallized Destruction Stone Chest
Floor 4: x15 Glory Shard Pouch (L)
Floor 5: x20 Epic Engraving Recipe Selection Chest (Class-Exclusive)
Floor 6: x45 Ancient Platinum Coin
Floor 7: x10 Crystallized Destruction Stone Chest
Floor 8: x30 Crystallized Guardian Stone Chest
Floor 9: x50 Ancient Platinum Coin
Floor 10: x10 Crystallized Destruction Stone Chest
Floor 11: x30 Crystallized Guardian Stone Chest
Floor 12: x5 Great Honor Leapstone Chest
Floor 13: x2 Metallurgy: Basic Welding
Floor 14: x10: Tailoring: Basic Mending
Floor 15: x30 Crystallized Guardian Stone Chest
Floor 16: x10 Crystallized Destruction Stone Chest
Floor 17: x20 Glory Shard Pouch (L)
Floor 18: x10 Great Honor Leapstone Chest
Floor 19: x25 Glory Shard Pouch (L)
Floor 20: x2 Metallurgy: Applied Welding
Floor 21: x10 Tailoring: Applied Mending
Floor 22: x2 Legendary Combat Engraving Recipe Selection Pouch
Floor 23: x6 Great Honor Leapstone Chest
Floor 24: x60 Ancient Platinum Coin
Floor 25: x30 Level 3 Gem Chest
With the above information in mind, you can begin your Thronespire journey to test the limits of your character and earn more rewards.
IGGM will continue to support your progress as you challenge Thronespire. We will offer you Lost Ark Gold for sale to advance you to defeat the boss. Feel free to visit IGGM.com anytime and we will bring you more information.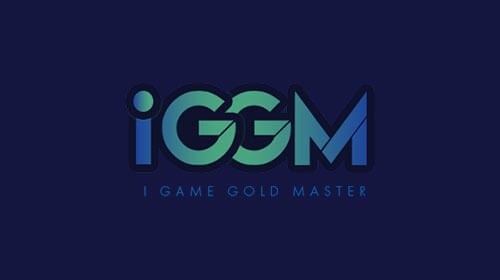 Lost Ark: June Update Brings Additional New Content
2022-07-01 10:52:09
The long-awaited Lost Ark June update "Wrath of the Covetous Legion" is finally live, and after a delayed update and long server maintenance, players can finally gather their friends and play together in the Vykas Legion Raid.
In addition to the New Guardian Raid - Kungelanium and New Dungeon - Thronespire we knew about back in last month's roadmap, the production team has brought additional updates and bug fixes.
1. Heartbeat Island
We've entered the height of summer in Arkesia, and players may enjoy going to the seaside to dance and relax after battling the Demonic Legions. Now, after talking to Jollous, you can head to this resort near Anikka - Heartbeat Island.
Players can participate in various events on Heartbeat Island and collect Festival Coins to exchange for various rewards, and we can also dance to complete the hourly quests of defeating dance queen Rekiel.
2. Store Update
The in-game store has introduced two new cosmetic collections and a new leopard pet. Get Umar cosmetic collection and Shadow of Stern cosmetic collection to dress up your character look.
At the same time, various Growth Support Packs have arrived, and players can get a lot of rewards from them.
3. Quality of life updates and bug fixes
In response to the long-time problem with bots, Lost Ark has added a CAPTCHA system to prevent bots, players may be asked to submit a captcha to recover when entering new areas. And added precautionary measures to limit the activities of players who want to get gold in the store, and now the goods will need to wait three days before they can be transferred from the account through conventional methods such as transactions and gifts.
At the same time, the June update also brings a large number of notable bug fixes, including language display, long animation and other details.
Now, players can have even more fun in Lost Ark's "Wrath of the Covetous Legion." These additional updates aren't as compelling as those new game modes and mechanics, but they can add to the details of your game. IGGM.com also aims to bring you a better gaming time, where you can grab a safe Lost Ark Gold to play in Legion Raid and get more info here. Please stay tuned.
TRUSTPILOT REVIEWS