Lost Ark Items
SERVER
US East

US West

EU Central

EU West

South America
All

Gem

Enhancement Material
About Lost Ark
Lost Ark is a massively multiplayer online action role-playing game developed by Tripod Studio and Smilegate's game development subsidiary Smilegate RPG. In Lost Ark, players will embark on an Odyssey tour for the nominal Lost Ark in a place full of cities, castles and catacombs. The game was officially released in South Korea on December 45, 2018, and will be launched in the West on February 11, 2022.
What are Lost Ark Items?
Like many MMOARPG games, Lost Ark Items include everything except Lost Ark Gold, such as weapons and equipment. Lost Ark Items are good for improving skill damage and character abilities. Players can use some methods to upgrade Lost Ark items, or directly buy Lost Ark items that they want. Lost Ark items are the key to the player's victory over the enemy.
Why choose to Buy Lost Ark Items at IGGM.com?
As a professional online trading platform, we provide players with a 100% secure trading system. Lost Ark Items For Sale at IGGM.com are really safe.
Because we will check the market price regularly and provide you with the cheapest price. During the holiday season, we will also provide larger discounts. In addition, for our VIP members, if you Lost Ark Buy Items, you will also enjoy up to a 5% discount.
Generally, 90% of our orders will be completed within 15 minutes. To this end, we provide 24/7 Support to solve your problems. You can be assured that our professionals will give you the best buying experience.
We have always upheld the principle of customer first, so we have always received many customers' love and praise. Whether you are here for consultation or Buy Lost Ark Items, we will give you the best service. Welcome to Buy Lost Ark Items at IGGM.com.
WHY CHOOSE IGGM.COM?
BEST PRICE

We're checking with the Market Prices every day to provide you the best Prices.

SECURITY GUARANTEE

IGGM Provide 100% secure online payment system. The most professional game service provider guarantee the security of products.

INSTANT DELIVERY

We have been committed to providing customers with fast delivery and outstanding service. Usually delivering the order within minutes or 24 hours at most.

100% REFUND

Received what you purchased or the refund. Once your order is delayed or undeliverable, we are 100% guaranteed to refund your money.

24/7 SUPPORT

Our manager will answer all your questions and will be available at any moment.

GREAT DISCOUNT

Become the VIP member of IGGM to gain up to 5% Discount.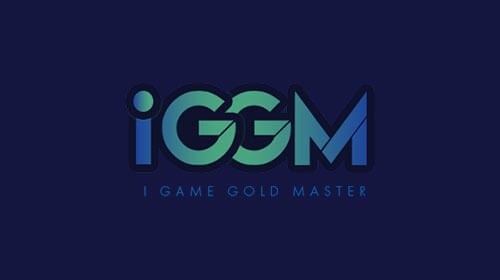 Lost Ark: Smilegate and Amazon Games Have a Big Plan!
According to recent plans from Smilegate and Amazon Games, Lost Ark's second year will involve less monotonous and repetitive gameplay and more frequent introduction of new content.
The developers aim to prevent players from becoming fatigued by endgame and daily grinding by reducing their reliance on it, while still keeping up the pace of interesting additions to the game.
Despite the presence of bots and server issues, Lost Ark had a successful first year following its worldwide release. The focus for last year was on improving the game's quality-of-life and adding new content to Arkesia while combating bots, and the same philosophy will continue in the second year with a greater emphasis on player enjoyment and engagement.
Also Read: Lost Ark: 2023 April Update Patch Notes
Lost Ark's developer Smilegate and publisher Amazon Games recently announced plans to reduce the grind involved in the game's endgame content and daily activities in order to introduce new content at a faster pace.
The team acknowledged that activities like Chaos Dungeons, Guardian Raids, and Una's Tasks can become repetitive and tedious for players to get new equipment and Lost Ark Gold, leading to burnout. While such activities are important to keep hardcore players engaged, the plan is to ultimately reduce the daily grind while introducing new content.
To help with this, the Ebony Cube activity, combining Boss Rush and Dimension Cube elements, will arrive in May to cut down on necessary grind. The team plans to continue introducing quality-of-life updates like this as fast as possible until more significant overhauls can be implemented.
Lost Ark Year Two Plans
Lost Ark's developer Smilegate and publisher Amazon Games are aiming to introduce new content as fast as possible without causing problems for players.
Some of these problems include issues with localisation timelines for Korean endgame content and concerns about burnout from an overwhelming flood of content or demands to hit item level requirements in a short period. The good news is that Lost Ark's classes are not restricted by the narrative of new continents or Legion Raids, so new classes will be added as soon as possible.
The team plans to share a four-month roadmap next week that will probably include details on when the remaining classes will be added. The team is prioritising reducing the grind in endgame content and daily activities with the introduction of the Ebony Cube activity, while implementing quality-of-life updates to further mitigate the need for grinding.
It has planed to increase the frequency of events and ensure that more events take place simultaneously across different versions of the game. Instead of simply bringing over older events that have already taken place on Korean servers, new events will be introduced, including western-exclusive ones.
These events are expected to be scheduled across Korean and western servers simultaneously to provide a fair experience for all players.
Improving The Lost Ark New Player Experience
To help newer players get started and catch up to the rest of the player base , Lost Ark's developer are making sweeping changes that include halving the number of gear tiers, introducing additional runes to early progression, and making certain set items easier to obtain.
This will reduce the amount of time that players need to spend honing their gear through multiple repetitive stages. The Silver Honing mechanic, which was recently introduced, will be expanded upon in the game's next class but will require less silver and honour shards to speed up progression further.
Teleport spots are now roster-bound for Triport activation, so players won't have to unlock them on multiple characters. Plans are also underway to make the quest-skipping Knowledge Transfer function easier to use for alt characters. These changes are expected to enhance the gaming experience and help newer players better enjoy the game.
Lost Ark want to make the game less stressful and more accessible for new players. They plan to achieve this by making battle items free for early Guardian Raids and providing players with a guide to help them learn how to use these items effectively.
Additionally, the Argos Abyss Raid has been made easier by streamlining certain mechanics so that players have more wiggle room to make mistakes. Similar changes may be made to early Legion Raids, but only to some mechanics since they are top-tier endgame content. Ultimately, these changes should help new players get into Lost Ark more easily and make the game more appealing.
Lost Ark's War With The Robots
Lost Ark is gearing up for a big year ahead as it faces competition from other similar games, such as the upcoming Diablo 4 release and the Path of Exile Crucible league.
In response to this, Lost Ark is taking strong actions against RMT (real-money transaction) participants and investing in further anti-bot measures, although specific tactics cannot be revealed for security reasons. While it acknowledges that completely removing bots from Lost Ark will be difficult, the team continues to work towards that goal.
To express gratitude to its players, Lost Ark is offering a thank-you gift to all players who log in for the first time until May 19. This package includes various rewards, such as Silver, selection chests for Mokoko Skin, Moko Pet, and Mokoboard, Collective Battle Item chests, Relic Rapport selection chests, and Phoeons.
They are also reducing the grind and making sweeping changes to improve the game's accessibility and enjoyment for players. New players can expect less stress in their early dips into harder content, with certain mechanics toned down in the Argos Abyss Raid to instead deal heavy damage and an introduction of a guide on how to use free battle items introduced for Guardian Raids.
The team is also considering making similar adjustments to early Legion Raids, but notes that not every wipe mechanic will be adjusted. These changes demonstrate the team's commitment to enhancing the appeal of Lost Ark as a top-tier MMO in 2023.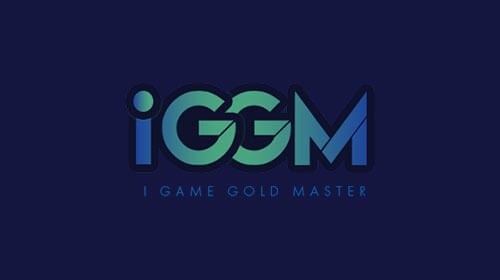 Lost Ark: A Letter to The Community for Future
Amazon Games and Smilegate have recently held discussions about the future plans for Lost Ark and addressed players' feedback in the Western market. While expressing gratitude for players' commitment and excitement towards recent updates, the team also recognized existing issues and pain points.
To address these concerns, they released an official letter to the community outlining measures aimed at improving the gameplay experience and Lost Ark Gold.
The team has taken substantial measures to combat the exploitation of the system by bot accounts in Lost Ark, including the banning of millions of bot accounts resulting in a 99% decrease in bot interaction with the economy.
Additionally, they have removed 55 billion bot gold from the economy, resulting in a significant reduction in the impact on gameplay and the overall economy.
Amazon Games and Smilegate for Lost Ark are working on plans to support new players by introducing quality of life updates, such as low-tier enhancements, horizontal content improvements, and alt progression.
These updates are expected to roll out by the end of summer or early fall as soon as they are completed.
The teams have also recognized player exhaustion and learning difficulties and focused on making several improvements to end-game raids like the Argos Abyss Raid and other earlier Legion Raids. Their aim is to make the gaming experience more enjoyable and stress-free for players by reducing repetitive daily content.
In addition, they are researching ways to further enhance the game experience and will introduce the Ebony Cube activity in May.
The developers of Lost Ark aim to introduce new content rapidly while avoiding player burnout and localization issues.
They plan to add new classes promptly and introduce multiple in-game events simultaneously across all versions. Some events will be exclusive to the Western region, while others will coincide with those in Korea.
To show their appreciation to the community, Amazon Games and Smilegate RPG are offering a special gift to all players who log in before May 19. This includes a range of in-game items such as Mokoko Skin, Moko Pet, Mokoboard Selection Chests, and more.
Also Read: Lost Ark: Artist Class Latest Guide
They are dedicated to enhancing the Lost Ark experience and strengthening their relationship with players. They have announced that part 2 of their letter, which will cover the roadmap of updates for 2023, will be released next week. Keep an eye out for more information on the game's future direction.
April update
The upcoming April update for Lost Ark in Arkesia includes new content such as a Guardian Raid featuring Hanumatan, a wrath-filled Solar Guardian, and upgrades to Ancient quality gear with bigger bonuses.
Along with the new Phantom Legion Commander, players can also expect new raids, higher-level South Vern Chaos Dungeons, Inferno Boss Rush, new quests, Sidereal Weapons, and cosmetics. Downtime for the update will start on April 12 at 12 AM PDT (8 AM UTC) and is expected to last for six hours.
In the April update, Lost Ark introduced a lot of new content and improvements, providing a better gaming experience.
It is a challenging area where players can explore new storylines and cutscenes. Players can now create their own teams and use cooperative features to level up each person in the team.
Furthermore, Lost Ark developers also improved the game's UI and usability, including adding new interactive elements to the interface and enhancing gameplay flow.
They also listened to community feedback and made a series of balancing adjustments and major changes to improve the game's fairness and appeal and to avoid player frustration. The update also includes new events, prizes, and other game content.
In conclusion, the April update provided players with a lot of new features and content that can enhance the overall gaming experience. With the promise of ongoing improvements and updates from the developers, we look forward to the future development and progress of Lost Ark.
TRUSTPILOT REVIEWS