Bless Unleashed Star Seeds
SERVER
NA-Physera

EU-Teleos

SA-Kuat Ran

KR-Lilyanthes

JP-Vasylia

CN1-Baraka

CN2-Syrania

CN3-Iraphos

CN4-AshLuha
Bless Unleashed Star Seeds NA-Physera PC 1000K

Bless Unleashed Star Seeds NA-Physera PC 2000K

Bless Unleashed Star Seeds NA-Physera PC 3000K

Bless Unleashed Star Seeds NA-Physera PC 4000K

Bless Unleashed Star Seeds NA-Physera PC 5000K

Bless Unleashed Star Seeds NA-Physera PC 6000K

Bless Unleashed Star Seeds NA-Physera PC 7000K

Bless Unleashed Star Seeds NA-Physera PC 8000K

Bless Unleashed Star Seeds NA-Physera PC 9000K

Bless Unleashed Star Seeds NA-Physera PC 10000K

Bless Unleashed Star Seeds NA-Physera PC 15000K

Bless Unleashed Star Seeds NA-Physera PC 20000K

Bless Unleashed Star Seeds NA-Physera PC 25000K

Bless Unleashed Star Seeds NA-Physera PC 30000K

Bless Unleashed Star Seeds NA-Physera PC 50000K
WHY CHOOSE IGGM.COM?
BEST PRICE

We're checking with the Market Prices every day to provide you the best Prices.

SECURITY GUARANTEE

IGGM Provide 100% secure online payment system. The most professional game service provider guarantee the security of products.

INSTANT DELIVERY

We have been committed to providing customers with fast delivery and outstanding service. Usually delivering the order within minutes or 24 hours at most.

100% REFUND

Received what you purchased or the refund. Once your order is delayed or undeliverable, we are 100% guaranteed to refund your money.

24/7 SUPPORT

Our manager will answer all your questions and will be available at any moment.

GREAT DISCOUNT

Become the VIP member of IGGM to gain up to 5% Discount.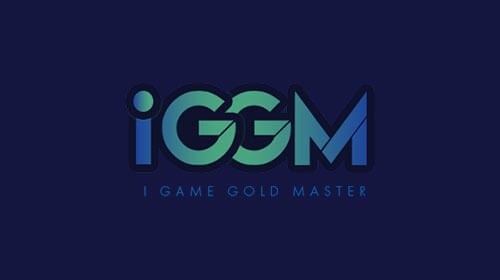 Bless Unleashed: Roadmap For 2021 To 2022 Has Been Revealed
Bless Unleashed is an MMORPG released in August of this year. You can adventure with your friends in the mysterious world of the game, fight enemies, explore the lands and so on. Fans hope that Bless Unleashed can continue to update the content to keep the game fresh. Now the good news is that the developers have formulated a work plan to advance the game to the first half of 2022. IGGM is also aware of related plans.
In October, the PVP season begins, and a new 5 player lair will come. There will also be 6 new levels. 40 Time dungeons for you to experience. The minimum gear score requirement is 1574, and a new monster and powerful items will also be added.
In November and December, some new content includes rune adjustments, dungeon difficulty feature, new equipment grade, Guild VS Guild combat, new skills and blessings and various UI/UX improvements, such as the HP bar for team members, show the character name and Wing Costume slots.
In January 2022, the episode quests of the expansion piece "NPC Griogair" will be released together with the new equipment/skill preset system.
In February, the developers will release major changes, such as a new assassin class - Ostium, a main story quest, a new boss, Twisted Bone Dragon and further UI/UX changes.
Additional changes in the first half of 2022 include the expansion of Guild VS Guild combat, new battlefields, and guild estate with and Eidolon Forest, a new main story quest.
To be more immersed in the new content of the game later, you can come to IGGM to buy Bless Unleashed Star Seeds to enhance your gaming experience. In the game, you need to continuously strengthen yourself to be able to deal with the various bosses encountered in the game and make the whole battle process easier. Whether you are in NA, KR, EU, SA or CN, you can buy the Star Seeds you need on IGGM.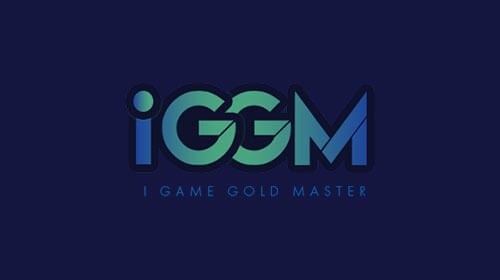 Bless Unleashed Gets Its First Big Update
A new evil lurks in the world of Bless Unleashed, which is waiting for you to explore. And a new update also introduces more content.
A new Dungeon and Field boss
It was originally announced in a short video earlier this month, and now the update has been released, and the server is maintained with new content that is stable and effective. So PC players can start a new adventure in Bless Unleashed.
Level 42 Twisted Void Spider Queen Field boss appears in this update. You can find this enemy in Spider Cave north of Tristezza, but you must be fully prepared before that, cause it's challenging. Sufficient Bless Unleashed Star Seeds will be an important guarantee for your victory.
This update also introduces a new three-part Time dungeon - Caverns of Wrath. Once you reach level 35 or above, it will be accessible, and then you will encounter Flame Lord Vale in this dangerous area.
The main part of these things, in addition, the update also brings a variety of bug fixes and balance configurations. For a complete list of UI improvements, bugs, and balance updates, you can click here to view them. Now that the server maintenance is about to be completed, players will be able to immerse themselves in this update. IGGM will also provide as much help as possible, from game guidance to in-game resource provision.
As long as you need it, you can come to IGGM to buy Bless Unleashed Star Seeds at any time to continuously enhance your own advantages. We guarantee that live chat is available 24/7, if you have any questions about the purchasing process, you can ask our staff and they can answer any questions for you.
TRUSTPILOT REVIEWS