Bless Unleashed Star Seeds
SERVER
NA-Physera

EU-Teleos

SA-Kuat Ran

KR-Lilyanthes

JP-Vasylia

CN1-Baraka

CN2-Syrania

CN3-Iraphos

CN4-AshLuha
Bless Unleashed Star Seeds NA-Physera PC 500K

Bless Unleashed Star Seeds NA-Physera PC 600K

Bless Unleashed Star Seeds NA-Physera PC 800K

Bless Unleashed Star Seeds NA-Physera PC 1000K

Bless Unleashed Star Seeds NA-Physera PC 1500K

- 1%

Bless Unleashed Star Seeds NA-Physera PC 2000K

- 1%

Bless Unleashed Star Seeds NA-Physera PC 3000K

- 2%

Bless Unleashed Star Seeds NA-Physera PC 5000K

- 2%

Bless Unleashed Star Seeds NA-Physera PC 6000K

- 3%

Bless Unleashed Star Seeds NA-Physera PC 8000K

- 3%

Bless Unleashed Star Seeds NA-Physera PC 10000K

- 4%

Bless Unleashed Star Seeds NA-Physera PC 15000K

- 4%

Bless Unleashed Star Seeds NA-Physera PC 20000K

- 5%

Bless Unleashed Star Seeds NA-Physera PC 30000K

- 5%

Bless Unleashed Star Seeds NA-Physera PC 50000K
WHY CHOOSE IGGM.COM?
BEST PRICE

We're checking with the Market Prices every day to provide you the best Prices

SECURITY GUARANTEE

IGGM Provide 100% secure online payment system. The most professional game service provider guarantee the security of products

INSTANT DELIVERY

More than 90% of orders are processed successfully in less than 15 minutes.

100% REFUND

Received what you purchased or the refund. Once your order is delayed or undeliverable, we are 100% guaranteed to refund your money

24/7 SUPPORT

Our manager will answer all your questions and will be available at any moment

GREAT DISCOUNT

Become the VIP member of IGGM to gain up to 5% Discount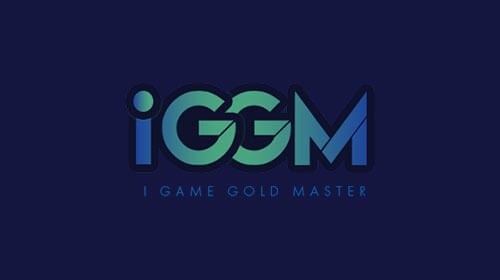 Bless Unleashed Gets Its First Big Update
2021-09-17 13:44:44
A new evil lurks in the world of Bless Unleashed, which is waiting for you to explore. And a new update also introduces more content.
A new Dungeon and Field boss
It was originally announced in a short video earlier this month, and now the update has been released, and the server is maintained with new content that is stable and effective. So PC players can start a new adventure in Bless Unleashed.
Level 42 Twisted Void Spider Queen Field boss appears in this update. You can find this enemy in Spider Cave north of Tristezza, but you must be fully prepared before that, cause it's challenging. Sufficient Bless Unleashed Star Seeds will be an important guarantee for your victory.
This update also introduces a new three-part Time dungeon - Caverns of Wrath. Once you reach level 35 or above, it will be accessible, and then you will encounter Flame Lord Vale in this dangerous area.
The main part of these things, in addition, the update also brings a variety of bug fixes and balance configurations. For a complete list of UI improvements, bugs, and balance updates, you can click here to view them. Now that the server maintenance is about to be completed, players will be able to immerse themselves in this update. IGGM will also provide as much help as possible, from game guidance to in-game resource provision.
As long as you need it, you can come to IGGM to buy Bless Unleashed Star Seeds at any time to continuously enhance your own advantages. We guarantee that live chat is available 24/7, if you have any questions about the purchasing process, you can ask our staff and they can answer any questions for you.
TRUSTPILOT REVIEWS
Rated 5stars on
4.8 out of 5 (Average Rating of 1127 reviews)

Absolutely zero complaints here! Thanks a ton.
jewels010

Professional treatment. Easy quick and efficient fast delivery
hitmen_rule

Have used this site several times and I have no lt been disappointed. Thank you for such great service!
vkritakar

Very pleased with how smooth everything went! Will certainly use again!
kayla073150

Fantastic fast and reliable service
maypeak