Sun Classic Heim
Sun Classic Heim Ignis Ignis 500M

Sun Classic Heim Ignis Ignis 1000M

Sun Classic Heim Ignis Ignis 2000M

Sun Classic Heim Ignis Ignis 3000M

Sun Classic Heim Ignis Ignis 4000M

- 1%

Sun Classic Heim Ignis Ignis 5000M

- 1%

Sun Classic Heim Ignis Ignis 6000M

- 1%

Sun Classic Heim Ignis Ignis 7000M

- 1%

Sun Classic Heim Ignis Ignis 8000M

- 1%

Sun Classic Heim Ignis Ignis 9000M

- 2%

Sun Classic Heim Ignis Ignis 10000M

- 2%

Sun Classic Heim Ignis Ignis 20000M

- 3%

Sun Classic Heim Ignis Ignis 30000M

- 3%

Sun Classic Heim Ignis Ignis 40000M

- 3%

Sun Classic Heim Ignis Ignis 50000M
About SUN Classic
SUN Classic recreates the PC MMORPG video game 'Soul of the Ultimate Nation' which was developed and published in 2006. Following the original main content of the game, SUN Classic offers a fresh start to players with faster leveling, system changes, tweaks, and optimizations for graphic, UI, UX, various automated functions and convenience systems. SUN Classic will first be available in 5 languages ​​– Simplified or traditional Chinese, Japanese, Korean, and English for users in Taiwan, Japan, and South Korea. It is available March 10, 2022.
What is the game currency of SUN Classic?
As a typical MMORPG, Heim is the main currency in SUN Classic, helping players to have a smooth gaming experience in many ways. In this new world, people will launch their own new round of battles and adventures, full of opportunities and threats, which requires players who are interested in SUN Classic to learn useful guides as much as possible, master the skills expertly and have enough SUN Classic Heim. Only in this way, the odds will be greater.
How to farm Soul of the Ultimate Nation Classic Heim?
1. Kill monsters. This is the roughest method. If you think your strength is strong enough, all kinds of weapons, armor, potions and other items are sufficient, then you can challenge those terrifying bosses. According to the law, the stronger boss will drop more Soul of the Ultimate Nation Classic Heim and more rare treasures after death.
2. Complete tasks. This method is suitable for players of any skill level. When the SUN Classic is released, players can first evaluate their own strength, gradually complete the novice tasks, slowly collect Heim SUN Classic, and when their own strength reaches a certain level, they can start to try those more difficult tasks. The difficulty of the task and the final reward are also proportional.
3. Wild adventures. In this mysterious and fresh world, there will always be many unexplored mysteries. You can try your luck in those places, and maybe there will be some treasure chests waiting for you to open, and it is not impossible to get a lot of SUN Classic Heim from them.
4. Sell items. When your warehouse is nearing its storage limit or when you need Soul of the Ultimate Nation Classic Heim urgently, you can sell items that are useless and take up space in exchange for SUN Classic Heim, and you can even sell some mid-value items for better returns. Rich, because in your future development, as your strength gradually increases, the role of those equipment will gradually weaken.
Combined with the above methods, these are indeed very suitable for beginners to use. But when players' enthusiasm for SUN Classic rises and they hope to achieve more, their demand for SUN Classic Heim skyrockets. Moreover, the above methods are not 100% successful, and may waste a lot of their time and energy. Therefore, choosing a safe site to buy SUN Classic Heim directly is the easiest way. It is an honor for IGGM to take on this responsibility!
Can you get banned for buying Heim SUN Classic at IGGM.com?
Please do not worry. Because we have:
1: Legal and formal business license
2: 100% secure transaction protection system;
3: Multiple verified and guaranteed payment methods;
4: 24/7 online support team
5: Open and transparent transaction process
Our goal is to allow every customer to buy Soul of the Ultimate Nation Classic Heim with confidence on IGGM.com, and the staff will keep an eye on the status of each order until it is successfully completed.
Fastest & Cheapest | Buy SUN Classic Heim On All Servers
Fastest. When you place an order to buy SUN Classic Heim at IGGM, our staff will confirm the information as soon as possible, check the inventory, and deliver the SUN Classic Heim you purchased to the specific account at the delivery time or method you want. If you have additional requests, feel free to contact us via 24/7 Live Chat and we will respond the fastest.
Cheapest. Our goal of checking the market price every day is to be able to offer each player SUN Classic Heim For Sale with the cheapest price. And we'll also distribute free coupons or promo codes to our loyal customers to help you get more SUN Classic Heim for less. If you are willing to become a VIP member, you can also enjoy a maximum of 5% off on the basis of the original discount.
Steps Of Buying SUN Classic Heim
1: Log in to IGGM.com, enter https://www.iggm.com/sun-classic-heim, and select your SUN Classic server;
2: Select the amount of Heim to buy, click BUY NOW or ADD TO CART;
3: Fill in the personal information correctly in the shopping cart interface and check over;
4: Select the payment method and complete the payment, wait for delivery.
To sum up, we promise to provide the best service and the safest and cheapest SUN Classic Heim, so we dare to say that IGGM.com is the best place to buy cheap Soul of the Ultimate Nation Classic Heim. Looking forward to the arrival of every SUN Classic player, free and practical beginner's guides are waiting for you.
Why Choose IGGM.COM?
Best Price

We're checking with the Market Prices every day to provide you the best Prices.

Security Guarantee

IGGM Provide 100% secure online payment system. The most professional game service provider guarantee the security of products.

Instant Delivery

We have been committed to providing customers with fast delivery and outstanding service. Usually delivering the order within minutes or 24 hours at most.

100% Refund

Received what you purchased or the refund. Once your order is delayed or undeliverable, we are 100% guaranteed to refund your money.

24/7 Support

Our manager will answer all your questions and will be available at any moment.

Great Discount

Become the VIP member of IGGM to gain up to 5% Discount.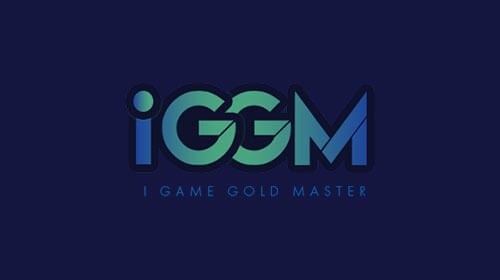 SUN Classic is about to be released
Webzen recently announced that they have pre-registered their MMORPG, SUN Classic. The game will be released in the near future. The game is not a brand-new game but a classic MMORPG, formerly known as Ultimate National Soul, which was released in 2006. But due to a variety of reasons, the MMORPG game gave players a nostalgic feeling through a faster upgrade system, system changes, graphics, UI, and UX optimization.
The game later looks like a remake of its predecessor, which is more in line with the requirements of players for the game in recent years, and the game will also be available in Simplified Chinese, Traditional Chinese, Japanese, Korean, and English 5 language versions. In order to satisfy gamers in different language regions with a more convenient and more familiar experience of the game, on the other hand, in order to allow nostalgic players in more regions to experience the improved content of the new version of the game, Webzen also plans to expand its services to Southeast Asia and other regions. area. And SUN Classic also said that there will be various automatic functions and other systems in the follow-up, and of course, the highlights of the old game content will not be ignored. After all, for most players of the old version, the content of the old version may be more updated than the new version. To be more appealing to most people, the newly released version combines most of the unique content of the old version to make it easier for players to progress and get a better gaming experience. The game is now open for pre-registration on the PC platform. Players can log in to the official website of the game to pre-register. IGGM will also provide you with information, SUN Classic Heim, SUN Classic Items, and a series of things you need in daily games during the game. The most important point is that the game will be released on March 10, 2022. Are you ready for an adventure in the world of Ultimate Kingdom Soul?
Trustpilot Reviews