Sun Classic Heim
Sun Classic Heim Brakion 500M

Sun Classic Heim Brakion 1000M

Sun Classic Heim Brakion 2000M

Sun Classic Heim Brakion 3000M

Sun Classic Heim Brakion 4000M

- 1%

Sun Classic Heim Brakion 5000M

- 1%

Sun Classic Heim Brakion 6000M

- 1%

Sun Classic Heim Brakion 7000M

- 1%

Sun Classic Heim Brakion 8000M

- 1%

Sun Classic Heim Brakion 9000M

- 2%

Sun Classic Heim Brakion 10000M

- 2%

Sun Classic Heim Brakion 20000M

- 3%

Sun Classic Heim Brakion 30000M

- 3%

Sun Classic Heim Brakion 40000M

- 3%

Sun Classic Heim Brakion 50000M
WHY CHOOSE IGGM.COM?
BEST PRICE

We're checking with the Market Prices every day to provide you the best Prices.

SECURITY GUARANTEE

IGGM Provide 100% secure online payment system. The most professional game service provider guarantee the security of products.

INSTANT DELIVERY

We have been committed to providing customers with fast delivery and outstanding service. Usually delivering the order within minutes or 24 hours at most.

100% REFUND

Received what you purchased or the refund. Once your order is delayed or undeliverable, we are 100% guaranteed to refund your money.

24/7 SUPPORT

Our manager will answer all your questions and will be available at any moment.

GREAT DISCOUNT

Become the VIP member of IGGM to gain up to 5% Discount.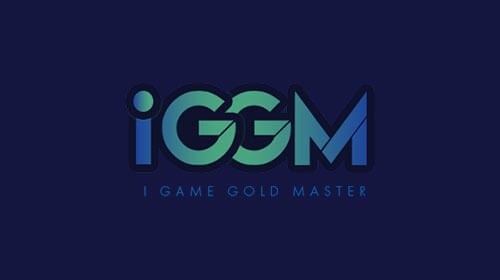 SUN Classic is about to be released
Webzen recently announced that they have pre-registered their MMORPG, SUN Classic. The game will be released in the near future. The game is not a brand-new game but a classic MMORPG, formerly known as Ultimate National Soul, which was released in 2006. But due to a variety of reasons, the MMORPG game gave players a nostalgic feeling through a faster upgrade system, system changes, graphics, UI, and UX optimization.
The game later looks like a remake of its predecessor, which is more in line with the requirements of players for the game in recent years, and the game will also be available in Simplified Chinese, Traditional Chinese, Japanese, Korean, and English 5 language versions. In order to satisfy gamers in different language regions with a more convenient and more familiar experience of the game, on the other hand, in order to allow nostalgic players in more regions to experience the improved content of the new version of the game, Webzen also plans to expand its services to Southeast Asia and other regions. area. And SUN Classic also said that there will be various automatic functions and other systems in the follow-up, and of course, the highlights of the old game content will not be ignored. After all, for most players of the old version, the content of the old version may be more updated than the new version. To be more appealing to most people, the newly released version combines most of the unique content of the old version to make it easier for players to progress and get a better gaming experience. The game is now open for pre-registration on the PC platform. Players can log in to the official website of the game to pre-register. IGGM will also provide you with information, SUN Classic Heim, SUN Classic Items, and a series of things you need in daily games during the game. The most important point is that the game will be released on March 10, 2022. Are you ready for an adventure in the world of Ultimate Kingdom Soul?
TRUSTPILOT REVIEWS