Summoners War Chronicles Rahild
Server
US East

US West

Europe

Asia

Japan
Summoners War Chronicles rahild US East 300

Summoners War Chronicles rahild US East 500

Summoners War Chronicles rahild US East 600

Summoners War Chronicles rahild US East 800

Summoners War Chronicles rahild US East 1000

Summoners War Chronicles rahild US East 1500

Summoners War Chronicles rahild US East 2000

Summoners War Chronicles rahild US East 3000

Summoners War Chronicles rahild US East 3500

Summoners War Chronicles rahild US East 4000

Summoners War Chronicles rahild US East 5000

Summoners War Chronicles rahild US East 6000

Summoners War Chronicles rahild US East 7000

Summoners War Chronicles rahild US East 8000

Summoners War Chronicles rahild US East 10000
About Summoners War: Chronicles
Independently developed by Com2uS Studios and released on August 16, 2022, the Free-to-play fighting adventure game Summoners War: Chronicles is available for Android, iOS, macOS, Microsoft Windows. Rich fighting skills, very manga-like game style, come and experience the new collab update.
What is Rahild in Summoners War: Chronicles?
Rahild is the name of one of game currency in Flyff Universe, which has an important impact on players in every aspect of the game. You can accumulate Summoners War: Chronicles Rahild by constantly fighting, although the success rate is not very high. After you've gone through the novice stage, if you think that the common ways to get Rahild are not working, or if you feel that these ways will consume a lot of your precious time and energy, then you can come to IGGM.com to buy Summoners War: Chronicles Rahild.
Buy Cheap Summoners War: Chronicles Rahild For Any Servers - Try Now!
We offer a 100% secure transaction system and dozens of payments (Paypal, Credits Card and Pay locally). Summoners War: Chronicles Rahild for sale is legal on US East/US West/Europe/Asia/Japan servers. And the entire transaction process is open and transparent, you can follow your order status in real time until the transaction is completed.
We will also provide every player with ample discounts and inventory, so that you can happily buy the cheapest Summoners War: Chronicles Rahild with the smallest cost. You can also always follow us on Facebook, Twitter or Discord for the latest discounts events or join IGGM .com Affiliate Program to earn some money.
After you buy Rahild Summoners War: Chronicles Rahild, we will act immediately to guarantee delivery in a short hours. 24/7 customer service will also help you with all your questions and make sure you have a great time in Summoners War: Chronicles. Even if You have any dissatisfaction, you can also give us feedback at any time, IGGM will seriously absorb every customer's sincere opinion or suggestion and continuously improve service quality.
All in all, IGGM.com is definitely the best store to buy Summoners War: Chronicles Rahild for US East/US West/Europe/Asia/Japan servers. A wealth of free and practical guides and the best service in the industry are waiting for you. We look forward to your visit.
Why Choose IGGM.COM?
Best Price

We're checking with the Market Prices every day to provide you the best Prices.

Security Guarantee

IGGM Provide 100% secure online payment system. The most professional game service provider guarantee the security of products.

Instant Delivery

We have been committed to providing customers with fast delivery and outstanding service. Usually delivering the order within minutes or 24 hours at most.

100% Refund

Received what you purchased or the refund. Once your order is delayed or undeliverable, we are 100% guaranteed to refund your money.

24/7 Support

Our manager will answer all your questions and will be available at any moment.

Great Discount

Become the VIP member of IGGM to gain up to 5% Discount.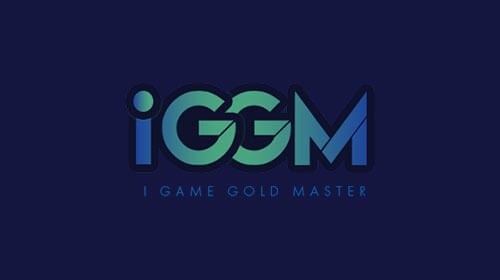 Summoners War Chronicles: Seven Mistakes You Need To Avoid
There are a lot of things in the game that are technically mistakes or perhaps they're just things that you might do that aren't quite as efficient as another thing. Maybe you picked a not so good monster in your selective summons. Maybe you started leveling a five-star monster on the first day of the game. Most of these things are not a big deal and after playing for a couple of months, you won't even remember it happened.
Some things, though, are definitely bigger mistakes than others and I want to go over some of the biggest mistakes that new players make when starting to play Summoners War Chronicles.
Mistake 1: 5 Star Pieces - Don't Waste Them
Don't use your 5 Star pieces for anything except awakening. Don't use them for skill ups and be careful in the exchange shop, where you can exchange items and gear by using Summoners War: Chronicles Rahild.
Now, after you've played a couple months, you will have a good understanding of what 5-Star pieces to keep and which ones you can use for other things.
For instance, here is a Woosa, a very strong monster. I have pieces for him and I could use them for skill-ups, but that would be the biggest waste because I need those pieces to awaken him further. You can use the pieces of another element in the same family to skill up Woosa. But be careful doing that because you might need those other pieces in the future.
In most cases, you only want to use Devilmon to skill up your 5-Star monsters. There are exceptions to that rule, and we can go over those later.
In this game, getting duplicate monsters in the Altar's Blessing is actually an extremely important way to get more power. The game gives you a way to consistently get duplicates of a specific monster and that's by putting them into the Altar's Blessing. You generally want to put your best three Nat 5s that you have into the Altar's Blessing. You need five duplicates in order to max awaken a five-star monster. That's a lot of summoning.
I am months into the game and still haven't awakened 15 of my 5-Star monsters. It's very expensive.
Mistake 2: Enhancing Gear - Don't Enhance To +15
As you progress through the main story in the area, quest on all of your three summoners. You will get a decent amount of summoner gear. Do not and I repeat do not plus 15 any gear like ever. It is so freaking expensive and it will drain you of all of your Sky Stones and lately Sky Stones are the biggest bottleneck to progression.
You will be replacing your gear with better gear very often until you get to late game, where replacing gear could take weeks and even months of grinding.
I would try not to go past plus six on blue and purple gear until you get stuck and then you can maybe enhance the plus nine. But don't enhance gear to plus 12 until you start getting gold legendary gear. But don't go past 12. This 5-Star legendary gear will soon be replaced by foggy prison gear and you could also plus 12 that and later you'll get white castle gear, which of course you will plus 12 that as well.
Mistake 3: Powering Up Runes - Stop +15Ing Trash Runes
Runes are like gear for your monsters and they are one of the most important parts of getting more power in the game. Do not plus 15 runes until you get farther into the game. You will be getting lots of three, four and even 5-Star runes by completing the quests and farming the Path of Adventure dungeons.
But most of these runes are garbage and you don't want to invest resources, namely Sky Stones, into runes that are going to immediately be replaced by better ones.
Here are the general runes. If it's a four-star rune or less, don't go past plus nine. If it's a 5-Star blue rune and it has decent sub stats for the monster it's on, then you can maybe enhance it to plus 12.
Try and wait until you start getting 5-Star purple rune drops from Path of Adventure. 5-Star purple runes will be a massive power spike for your monsters. Slots 2, 4 and 6 typically get you the most stats and these purple 5-Star runes in those slots are generally okay to plus 15.
Make sure that the main stat property is appropriate for the monster and that it has decent sub stats before plus 15ing it. After this, you need to start being very picky with the runes that you power up. Make sure that your runes have a good set of sub stats and they have higher tier ratings like A or S.
If you level up every rune you get, then you will run out of Sky Stones and get hard stuck.
Mistake 4: Dungeon Tickets - Get More Value From Tickets
By playing the game, you will get tons of these dungeon tickets. They are used to enter the dungeons and get rewards past the daily limits. These are great and very useful, but don't waste them in lower-level dungeons. Wait until you can clear level 14 and 15 of the rune dungeons before you start using tickets.
Mistake 5: Repeat Quests - Save Them For Later
One of the easiest ways to get resources is by doing repeat quests. As you progress through the game, you will get a lot of these tokens. Save these tokens until you finish the main story and your summoner reaches around level 55.
At that point, you can use them here on the Calming the Disturbance repeat quests. This is generally accepted as the highest value of repeat quests. If you need more essence, you could go for the dangerous challenge quest and you could be opening up some secret dungeons early on to get ShuShu. So, you'll need to be doing some of these burning energy quests, too.
Mistake 6: Crystals Summons - Horrible Value
Once you run out of summons, you will be offered this summon crystals option. Don't ever do this. That is a horrible use of your valuable crystals. Instead, use your crystals on one to two dungeon refreshes every day extra bag space, these cool summoning packs for crystals and even the growth and Essence Dungeon Ticket Packages.
There's lots of things that you could spend your crystals on but definitely don't spend it on Summon.
Mistake 7: Leveling 5 Stars - Don't Get Stuck
My last mistake for you is to stop powering up, leveling up, awakening and skilling up all of your five stars early on in the game. Your five stars are really cool, but they're extremely expensive to build. Maxing out a three star unit is less than half of what it costs to max out a five-star unit and the same goes for leveling up your four-star monsters.
You need to be focusing on your Holy Trinity, Shannon, Konamiya, Iselia, and then you can start adding in some four-star monsters, like Chloe, Lulu and Naomi.
Once all of those monsters are maxed or nearly maxed out, then we can start focusing on your five stars, too. Many players early on in the game level up and max awaken their five stars or at least attempt to and then they get hard stuck because they're out of resources and those five stars really aren't helping them as much as they were hoping.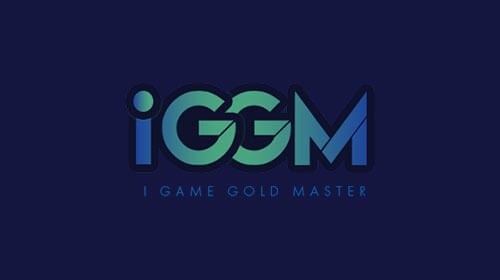 Summoners War: Chronicles Ultimate RAP Guide
Today, I will tell you about the best tips and tricks in Summoners War: Chronicles Ultimate RAP. This guide you will see must be the best choice for you. Sit back and relax. There's a story to tell. Why not just dive in and hit that thing?
Dingy Bell represents God, as in today's example. So listen to me carefully, pick the Summoner you want the most, don't follow Meta like Creators Rose.
We have keen Orbia and Cleveland hosts both working, so get your crews all to this coast. Why don't we talk about what to do first? Finish the dominant story first, and it can optionally skip all other worse things. Such as skip exploration, skip all tickets of the company.
The first thing you need to finish is this Garuda Pixie Fire Fairy as you see it. Once you get stuck, then come back here and they will help you win back your time easily. You'll see what you need to complete the major story. But in the process of easy advancement, resources are scarce. This is no joke. So pay attention to three stars, otherwise you will go bankrupt really easily.
Complete the three stars of Max Level, Max Skill, and Max Awaken faster than five stars. But there are places where you might get stuck. Strictly speaking in Chapter 4, when a Mystic Witch helps you, you might learn some monster stories and also know where you're going.
Ruka Rangma in Chapter 5 Dodge this Red Zone, you'll do just fine. You'll be fine doing all the events, all the dailies, all Guard Journal Ruptures and weekly Monster stories.
Great Monsters have four and five star ratings, respectively. You should use the three million Summoners War: Chronicles Rahild carefully, and observe other players' equipment. Only by being prepared can you successfully face the challenges of these Great Monsters.
We won't even be using Summoners War Chronicles Rahild at all as you progress. Raids will team up with Pugs to attack you. You can kill them easily, and you'll see them burn to death. But it is difficult to face so many monsters by yourself. So joining a Guild will be your best choice. You will be a team to kill these monsters. The time will come when the devil will pile up like you've never seen before.
Choose the five parts of Max you want. If there are too many, it will be impossible to choose. Don't know who to give it to. But it is certain to choose Teor and Organ, and don't disperse resources too finely.

Breath of Life and Sky Stones are the way to go. Battlefield isn't a great place to be, but getting daily rewards isn't easy either, and you'll find progress to be a daunting task. You have to work hard to get Runes Gears, Sky Stones, Devil Mons, Rune Dungeons, Raids Arena, and Brawl Battlefield Transcendence to help you on your quest.
One more tip, the four-star rating is great too. I use them every day and they are easy to master. They easily make Max Naomi feel intimidated. Meanwhile, you can choose Crow, a beast that will let you go farther.
So here is the ultimate RAP guide for Summoners War: Chronicles. This is also the main thing I want you to know. Do not be discouraged. Don't lose your mind and play like an elitist. As long as it's fun and not a chore, it's fine for recreation. Hope you enjoy the game.
Trustpilot Reviews