Wo Long: Fallen Dynasty GQ
PLATFORM
Xbox One/Series

PS4/PS5

PC
Wo Long GQ XBOX 50M

Wo Long GQ XBOX 80M

Wo Long GQ XBOX 100M

Wo Long GQ XBOX 150M

Wo Long GQ XBOX 200M

Wo Long GQ XBOX 300M

Wo Long GQ XBOX 400M

Wo Long GQ XBOX 500M

Wo Long GQ XBOX 600M

Wo Long GQ XBOX 700M

Wo Long GQ XBOX 800M

Wo Long GQ XBOX 1000M

Wo Long GQ XBOX 2000M

Wo Long GQ XBOX 3000M

Wo Long GQ XBOX 5000M
WHY CHOOSE IGGM.COM?
BEST PRICE

We're checking with the Market Prices every day to provide you the best Prices.

SECURITY GUARANTEE

IGGM Provide 100% secure online payment system. The most professional game service provider guarantee the security of products.

INSTANT DELIVERY

We have been committed to providing customers with fast delivery and outstanding service. Usually delivering the order within minutes or 24 hours at most.

100% REFUND

Received what you purchased or the refund. Once your order is delayed or undeliverable, we are 100% guaranteed to refund your money.

24/7 SUPPORT

Our manager will answer all your questions and will be available at any moment.

GREAT DISCOUNT

Become the VIP member of IGGM to gain up to 5% Discount.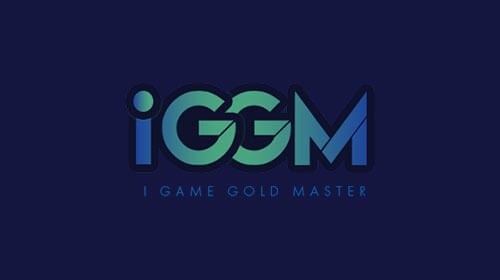 Wo Long: Fallen Dynasty Rookie Guide
Wo Long: Fallen Dynasty used numerous historical figures in the game, and they use some key historical nodes as the main task line of the game. But it has also made some major changes to these historical figures and key scenes.
Wo Long: Fallen Dynasty is a fighting game that adapts the story of Romance of Three Kingdoms into a battle between players and Demons. Among them is Taoist swaying Elixir in the arena, and all objects and even players touched will be corrupted.
Of course, the battle is time-limited, and usually players will use defense as the main purpose of the battle process. As Nioh's devs have said before, if you're victorious in Wedu, there will be plenty of rewards for RPG Elements, Equipment, and Weapons. You don't have to worry about this challenge being difficult, as long as you follow this guide carefully.
Start Preparing
When you first start your adventure in Wo Long Fallen Dynasty, you might feel a bit lost and confused, not knowing where to start. So first you need to prepare yourself for the adventure ahead.
Before you start playing, you might want to know some stats for gear upgrades, how combat works, how to summon friends for multiplayer battles, and tips for getting started. Before you dive in, it's good to know the basics of the game by going through this guide in detail.
Actually, Wo Long: Fallen Dynasty's upgrade system is very similar to Nioh 2, Dark Souls, and Elden Ring. Players in Wo Long can upgrade their characters by obtaining Wo Long: Fallen Dynasty Genuine Qi, which is also your upgrade currency.
As you level up, your character takes on five different states, often referred to as Virtues. The game mechanics and the skills of the different Virtues will also be revealed here in detail.
Players can also learn the crafting and forging of weapons by meeting Blacksmith NPC in the second Main Battlefield. You can experiment with crafting different weapons and armor and assigning different stats to each outfit. Players can also get some new weapons and equipment from NPCs, and these NPCs will also become players' Followers.
Side Quest
Wo Long: Fallen Dynasty will complete different tasks according to different levels of clues on the Major Battlefield. Of course, each mission also has its corresponding rewards for rare items and upgrade materials.
Players will find many Battle Flag rest points and Marking Flags in different levels, but the location of Marking Flags is generally hidden and not so easy to find.
Wo Long: Fallen Dynasty will also have some side quests that players can do. These side quest players can all be found in Hidden Village. However, the locations where these side missions appear are always random, and players need to find them by themselves. And these tasks cannot provide relatively generous rewards.
Boss Guide
Just like Nioh 2 or other games of the same genre, Wo Long: Fallen Dynasty also has some very powerful bosses that the player is not so easy to defeat easily. Every major battlefield will have a main boss appearing. Players must successfully defeat it to complete the ending task at this level.
There are also some levels where you will encounter two bosses of the same level in the arena, and the difficulty will increase instantly. Or you will re-encounter the powerful boss you have faced in the arena. This requires players not only to beat the boss but also to summarize the best way to defeat the boss, to ensure that you can face the next challenge in an orderly manner.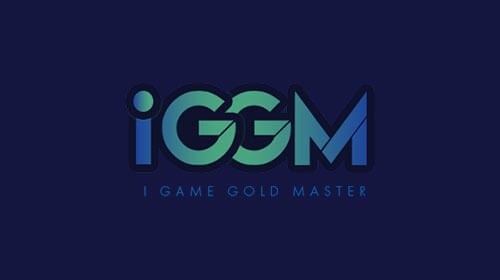 Wo Long Fallen Dynasty: Tips For Unlocking Secret Spells
Today, we're going to be talking about how to get the secret spells in Wo Long Fallen Dynasty.
The Locked Spells
Recently, I often hear a couple of different people asking how to get the secret spells at the top of the skill trees. If don't know what I'm talking about, please take a look at the first image.
You'll notice at the top of the spell trees, there are a couple of different spells that are locked. These are going to be the spells that I'm referring to. Each spell tree is going to have up to three spells. But these are going to be the highest damaging or biggest spells that the spell trees have. These spells are going to be locked.
And there's two things that you need to do to unlock them all:
First Thing To Do
Now, the first thing you want to do is you want to go to Travel and after you go to Travel, you want to go over to Other. And then, go to the first sub battlefield, which is called Wizardry Spell Mastery.
Now, what this sub battlefield is going to do is it's going to have you fight a bunch of different enemies. It's kind of like a mini boss rush. There are a couple of different bosses, but these are all enemies that you've probably fought by the time you do this. So, you're are going to be okay.
It's not that difficult. You just have to defeat all the enemies stay on your toes and you should be good. But after you beat that sub battlefield, you will unlock some of the locked spells on your spell trees. After you do that, then you could continue to play some interesting game content. You can play whatever you want.
Second Thing To Do
Then, after you get to a certain part, that's later in the game. You will actually unlock the second sub battlefield, which is called the Scarlet Crystal.
Now obviously, after you unlock this, you'll come back here and you will do it and all this is going to do is have you fight Hong Jing. This boss fight isn't too difficult, but you do want to watch out because Hong Jing does throw a couple of powerful spells and if you're not paying attention, you can't end up one-shotting. Don't worry. If you use Wo Long: Fallen Dynasty Genuine Qi to equip yourself, you will be strong enough to defeat this boss.
But for the most part, it's pretty easy. All you have to do is beat her and then, after beating her, you will unlock the rest of the locked spells.
After unlocking the rest of the locked spells, all you have to do now is go and put some skill points into that spell. So, you can unlock it and then, at that point, you can use it if you have enough points into that virtue.
Most people won't tell you what I'm going to say next. That is because if you hover it early on before you have the sub battlefields, it'll just have three question marks. Once you get the Battlefield, it'll tell you to go to that battlefield. But if you never go back and look, you'll never find this out. So, anyway, that is how you get the secret spells or locked spells.
TRUSTPILOT REVIEWS