Wo Long Fallen Dynasty GQ
Platform
Xbox One/Series

PS4/PS5

PC
Wo Long GQ XBOX 50M

Wo Long GQ XBOX 80M

Wo Long GQ XBOX 100M

Wo Long GQ XBOX 150M

Wo Long GQ XBOX 200M

Wo Long GQ XBOX 300M

Wo Long GQ XBOX 400M

Wo Long GQ XBOX 500M

Wo Long GQ XBOX 600M

Wo Long GQ XBOX 700M

Wo Long GQ XBOX 800M

Wo Long GQ XBOX 1000M

Wo Long GQ XBOX 2000M

Wo Long GQ XBOX 3000M

Wo Long GQ XBOX 5000M
About Wo Long: Fallen Dynasty
The large-scale APRG "Wo Long: Fallen Dynasty" developed by Team Ninja and published by Koei Tecmo has been officially released on March 3, 2023 on PlayStation 4, PlayStation 5, Windows, Xbox One and Xbox Series X/S. You will start your own fantasy journey in the historical background of the Three Kingdoms.
What is Genuine Qi in Wo Long: Fallen Dynasty?
Genuine Qi is the most important currency in Wo Long: Fallen Dynasty. In the game, players can farm Wo Long: Fallen Dynasty Genuine Qi to get a variety of weapons and equipment, which also brings a lot of help to players' improvement in the game.
Defeating and killing enemies is one of the best ways to get Genuine Qi in Wo Long: Fallen Dynasty. The amount of Wo Long: Fallen Dynasty Genuine Qi you can eventually get is proportional to the morale level, size and strength of the enemy.
For every novice player, you would better buy more Wo Long: Fallen Dynasty GQ to establish an advantage quicker in the early stages of the game and get a better result in the game.
For experienced ARPG players, you just learn guides provided by us, buy Wo Long: Fallen Dynasty Genuine Qi in small quantities, just raise your strength to a higher level.
No matter what type of player you are, the most correct thing is to determine your attitude towards playing Wo Long: Fallen Dynasty and whether you want to buy cheap Wo Long: Fallen Dynasty GQ from the online store.
Welcome to IGGM.com to buy Wo Long: Fallen Dynasty Genuine Qi For PS/PC/XBOX
Wo Long: Fallen Dynasty GQ for sale provided by iggm.com is 100% legit, no matter which platform. We also have a variety of secure payment methods to choose from, such as Paypal, Credits Cards and more local payment methods, enough to protect your payment information not leaked, so feel free to buy cheap Wo Long: Fallen Dynasty Genuine Qi here.
The price of Wo Long: Fallen Dynasty GQ sold by IGGM will definitely remain the lowest in the market. And every major holiday, we will also formulate promotional activities or issue awesome coupon codes for the majority of players, so that you can get more Wo Long GQ with less money. In addition, you can also visit IGGM.com Affiliate Program to further earn extra money. It is a good way to exchange the earned money with IGGM for Wo Long: Fallen Dynasty Genuine Qi of corresponding value or to maintain your daily consumption.
After you place an order to buy Wo Long: Fallen Dynasty PS/XBOX/PC GQ, we will confirm your order information. At the same time, please note that you must fill in your personal information and delivery information correctly, otherwise we may not be able to successfully deliver the product to you. Generally speaking, we are able to complete the extremely fast and safe delivery for you in a very short period of time.
It is precisely because IGGM.com has always adhered to the original intention and regards customers as God! We're also constantly working towards being the best Wo Long: Fallen Dynasty GQ selling store around. Go ahead!
Why Choose IGGM.COM?
Best Price

We're checking with the Market Prices every day to provide you the best Prices.

Security Guarantee

IGGM Provide 100% secure online payment system. The most professional game service provider guarantee the security of products.

Instant Delivery

We have been committed to providing customers with fast delivery and outstanding service. Usually delivering the order within minutes or 24 hours at most.

100% Refund

Received what you purchased or the refund. Once your order is delayed or undeliverable, we are 100% guaranteed to refund your money.

24/7 Support

Our manager will answer all your questions and will be available at any moment.

Great Discount

Become the VIP member of IGGM to gain up to 5% Discount.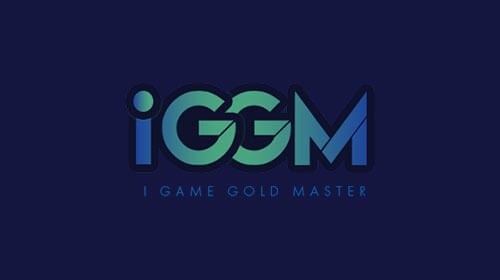 Wo Long Fallen Dynasty: What Are Morale Rank And Fortitude Rank? - Beginners Guide
This is a quick guide explaining Morale Rank and Fortitude Rank in Wo Long Fallen Dynasty.
What Is Morale?
At the beginning of the game, several mechanics are explained on the screen one after another and it all gets a little confusing. One of these is the morale ranking system.
As you can see, I have a zero here. This is our current Morale Rank. As I kill enemies, an orange ring starts filling up around the number zero and when it's full, our Morale Rank levels up. So, what is this?
This is the dual purpose system of morale. The higher your morale is, the more damage you will do and the less you will take. But this also applies to the enemies. You'll notice each enemy and boss has a Morale Rank when in combat. It's simple, whoever or whatever.
Having the highest Morale Rank will be at an advantage. So, if you go up against an enemy with a higher Morale Rank than yourself, you will do less damage to it and it will do more damage to you. If your Morale Rank is higher, though, you will be the one doing more damage and you will be the one taking less damage.
Of course, this all comes down to risk and reward as the higher your enemy's Morale Rank, the better rarity of items it will drop and you'll receive better rewards in general.
Losing Morale
Now, as mentioned, killing enemies increases your Morale Rank, but if an enemy kills you, then your Morale Rank will go down. In fact, at the start of the game or area, your rank will reset to zero. This is not good. You will also lose Morale Ranks when you're hit by an enemy's Critical Blow. You'll know these as those scary red charge attacks that devastate your health bar.
What Is Fortitude?
And of course, the same goes if you deliver a Critical Blow on an enemy, you will lower their Morale Rank. But not to worry as we have an insurance policy. This is called Fortitude. If you look up to the top right of the screen, you will see three pieces of information:
The top icon, an orange ring with a downward arrow, is your current Fortitude Rank. Then below, you have two flag icons with numbers next to them. Every time you plant a Battle Flag or a Marking Flag throughout the level, your Fortitude Rank will increase and this becomes your lowest possible Morale Rank. Here's an example.
I have died and my Morale Rank has reset to zero. But after planting a Battle Flag, my fortitude rank has increased to level two. This means that when I die now again, the lowest my Morale Rank will drop to is two. And as we plant more flags throughout the area, our Fortitude Rank will increase.
But there are still penalties for dying. When you die, the enemy that kills you will hold your morale points and 50% of your Genuine Qi. Genuine Qi is your level up currency like Souls in Dark Souls.
Revenge
Now, this is where revenge and re-challenge come into play. The enemy that kills you will be holding your morale and your Wo Long: Fallen Dynasty Genuine Qi and you'll see a flame around their Morale Rank, indicating this.
Get your revenge by defeating the enemy and you will get your morale and Genuine Qi back. When it comes to bosses, if they kill you, all you have to do is re-enter their boss fight and you will immediately get your morale and genuine key back at the start of the fight.
Now, the game states that morale also opens up more battle options. This seems to mainly be referring to Wizardry Spells as spells require a certain Morale Rank to cast. So, it goes without saying you want to get as high morale as possible when taking on harder enemies and bosses.
Summary
Generally speaking, if you find all of the flags in an area before the boss, your base morale level should put you on a par with the boss.
To make it fair, farming Morale Ranks is generally quite easy. Find an enemy near a Battle Flag, kill them, rest and reset the flag and then go again. The max Morale Rank you can have is 25.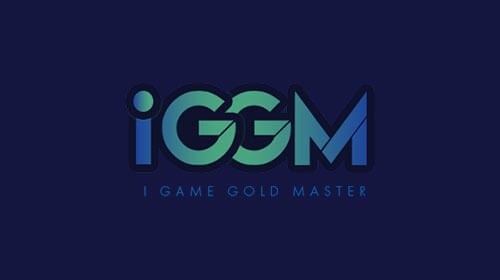 Wo Long: Fallen Dynasty Rookie Guide
Wo Long: Fallen Dynasty used numerous historical figures in the game, and they use some key historical nodes as the main task line of the game. But it has also made some major changes to these historical figures and key scenes.
Wo Long: Fallen Dynasty is a fighting game that adapts the story of Romance of Three Kingdoms into a battle between players and Demons. Among them is Taoist swaying Elixir in the arena, and all objects and even players touched will be corrupted.
Of course, the battle is time-limited, and usually players will use defense as the main purpose of the battle process. As Nioh's devs have said before, if you're victorious in Wedu, there will be plenty of rewards for RPG Elements, Equipment, and Weapons. You don't have to worry about this challenge being difficult, as long as you follow this guide carefully.
Start Preparing
When you first start your adventure in Wo Long Fallen Dynasty, you might feel a bit lost and confused, not knowing where to start. So first you need to prepare yourself for the adventure ahead.
Before you start playing, you might want to know some stats for gear upgrades, how combat works, how to summon friends for multiplayer battles, and tips for getting started. Before you dive in, it's good to know the basics of the game by going through this guide in detail.
Actually, Wo Long: Fallen Dynasty's upgrade system is very similar to Nioh 2, Dark Souls, and Elden Ring. Players in Wo Long can upgrade their characters by obtaining Wo Long: Fallen Dynasty Genuine Qi, which is also your upgrade currency.
As you level up, your character takes on five different states, often referred to as Virtues. The game mechanics and the skills of the different Virtues will also be revealed here in detail.
Players can also learn the crafting and forging of weapons by meeting Blacksmith NPC in the second Main Battlefield. You can experiment with crafting different weapons and armor and assigning different stats to each outfit. Players can also get some new weapons and equipment from NPCs, and these NPCs will also become players' Followers.
Side Quest
Wo Long: Fallen Dynasty will complete different tasks according to different levels of clues on the Major Battlefield. Of course, each mission also has its corresponding rewards for rare items and upgrade materials.
Players will find many Battle Flag rest points and Marking Flags in different levels, but the location of Marking Flags is generally hidden and not so easy to find.
Wo Long: Fallen Dynasty will also have some side quests that players can do. These side quest players can all be found in Hidden Village. However, the locations where these side missions appear are always random, and players need to find them by themselves. And these tasks cannot provide relatively generous rewards.
Boss Guide
Just like Nioh 2 or other games of the same genre, Wo Long: Fallen Dynasty also has some very powerful bosses that the player is not so easy to defeat easily. Every major battlefield will have a main boss appearing. Players must successfully defeat it to complete the ending task at this level.
There are also some levels where you will encounter two bosses of the same level in the arena, and the difficulty will increase instantly. Or you will re-encounter the powerful boss you have faced in the arena. This requires players not only to beat the boss but also to summarize the best way to defeat the boss, to ensure that you can face the next challenge in an orderly manner.
Trustpilot Reviews