Tiny Tina's Wonderlands Items
PLATFORM
PC

PS4/PS5

Xbox One/Series
All

SMGs

Assault Rifles

Pistols

Sniper Rifles

Shotguns

Rocket Launchers

Spells

Melee

Wards

Rings

Amulets

Armor
All

SMGs

Assault Rifles

Pistols

Sniper Rifles

Shotguns

Rocket Launchers

Spells

Melee

Wards

Rings

Amulets

Armor
All

SMGs

Assault Rifles

Pistols

Sniper Rifles

Shotguns

Rocket Launchers

Spells

Melee

Wards

Rings

Amulets

Armor
All

SMGs

Assault Rifles

Pistols

Sniper Rifles

Shotguns

Rocket Launchers

Spells

Melee

Wards

Rings

Amulets

Armor
All

SMGs

Assault Rifles

Pistols

Sniper Rifles

Shotguns

Rocket Launchers

Spells

Melee

Wards

Rings

Amulets

Armor
All

SMGs

Assault Rifles

Pistols

Sniper Rifles

Shotguns

Rocket Launchers

Spells

Melee

Wards

Rings

Amulets

Armor
INITIATING FROSTBITE 0F BLISTERING (402) (LVL1)

INITIATING BODY SPRAY OF THE CRUSHER (432) (LVL1)

INITIATING FROSTBITE OF BLISTERING (753)

INITIATING BODY SPRAY OF THE CRUSHER (783)

ESCALATING RAGNAROK OF ACCELERATION (940) (LVL1)

ESCALATING RAGNAROK OF ACCELERATION (1291)

GOADING HECKWADER OF THE PEAK (672) (LVL1)

GOADING HECKWADER OF THE PEAK (1023)

RIOTING KETTLEDRUM OF THE RIVETER (737) (LVL1)

RIOTING KETTLEDRUM OF THE RIVETER (1088)

RIOTING MINARET OF THE STONE PRISON (697) (LVL1)

RIOTING MINARET OF THE STONE PRISON (1048)

PACKLEADER'S HEADCANON OF POTENCY (717) (LVL1)

PACKLEADER'S RAILSPIKE OF STRIKING (717) (LVL1)

PACKLEADER'S HEADCANON OF POTENCY (1068)

PACKLEADER'S RAILSPIKE OF STRIKING (1068)

PACKLEADER'S AETURNUS OF THE STONE PRISON (1078)

ARCANE BOLT OF REBIRTH (753)

ASSASSIN'S DEATHLESS MANTLE OF THE SPRINTING VANDAL (588)

BARRELMAKER OF REBIRTH (753)

BLAZING SHADOWFIRE OF THE CHOSEN ONE (1073)

BUFFMEISTER REVIVER (598)

BURGEONING CONCENTRATED MAGIC BARRAGE (663)

BURGEONING LIL K'S BREAD SLICER OF THE SPIRE (1063)

BURGEONING SNAKE STICK OF THE CRUSHER (888)

CLOUDBURST ARC TORRENT OF REBIRTH (748)

CLOUDBURST ARC TORRENT OF THE REAPER (758)

CLOUDBURST ARC TORRENT OF THE REAPER 2 (758)

COURAGEOUS FATEBREAKER OF CLEAVING (913)

EAGLE EYED JOINT TRAINING OF STRATEGY (513)
WHY CHOOSE IGGM.COM?
BEST PRICE

We're checking with the Market Prices every day to provide you the best Prices.

SECURITY GUARANTEE

IGGM Provide 100% secure online payment system. The most professional game service provider guarantee the security of products.

INSTANT DELIVERY

We have been committed to providing customers with fast delivery and outstanding service. Usually delivering the order within minutes or 24 hours at most.

100% REFUND

Received what you purchased or the refund. Once your order is delayed or undeliverable, we are 100% guaranteed to refund your money.

24/7 SUPPORT

Our manager will answer all your questions and will be available at any moment.

GREAT DISCOUNT

Become the VIP member of IGGM to gain up to 5% Discount.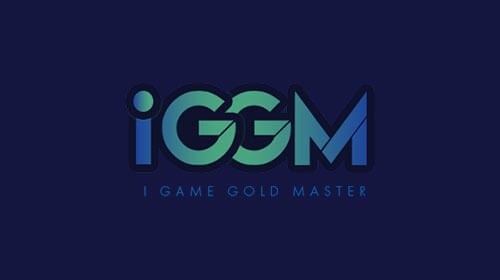 The first Tiny Tina's Wonderlands DLC launches April 21
2K and Gearbox Software have announced four new DLCs for shooter Tiny Tina's Wonderlands, with Coiled Captors being the first, launching April 21.
Coiled Captors is actually a replayable dungeon with a boss named Chums. He is not intimidating like Cthulhu or Dagon. For centuries, Chums has been trapped inside the sea wolf's massive body, which takes on different terrifying forms once he's provoked.
There are four forms of Chums that will be released at different times. 2K states that dates and times are subject to change. Players need to defeat Chums' previous form to experience the next form. Other enemies in the dungeon start at level 13 and expand with Fatemake's level from there.
Players will need to travel to Brighthoof on the Overworld and find the Dreamveil Overlook to access the first of four Mirrors of Mystery. By challenging Mirrors of Mystery, players can earn Lost Souls, which can be used on the Wheel of Fate in Dreamveil Overlook. Plus, Wonderlands has a never-ending array of weapons and gear that players can get for Tiny Tina's Wonderlands Items.
Players who die once against Chums are out, and they must replay Coiled Captors. 2K says the other three upcoming DLCs are Glutton's Gamble, Molten Mirrors, and Shattering Spectreglass. Players can continue to follow IGGM, which will continue to update them with game news.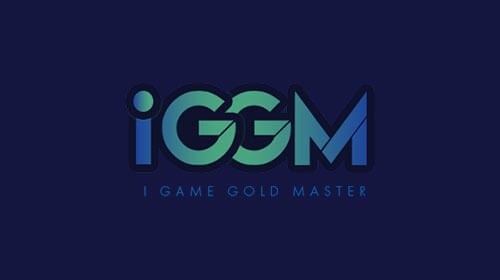 Tiny Tina's Wonderlands: Clawbringer's nerf received negative reviews
Since its release on March 25, 2022, Tiny Tina's Wonderlands has received a "generally favorable" evaluation on Steam, but some players have believed that it also has had some shortcomings. Players recently pointed out that the nerfs to the class, Clawbringer in its latest update were inappropriate.
Compared with other games, Tiny Tina's Wonderlands has a very special setting in which players can not only choose a profession to create a character at the beginning of the game but also choose a profession's skill tree from the other five professions, so that through matching Achieve different skill coordination and interaction. But not all six characters have the same power, it depends on the players' choices and combinations.
Clawbringer is generally considered to be the least capable of the six classes in the game, and it is also the most controversial character. After this update, its ability has been weakened again, and most players currently have a relatively negative view of this profession.
The main reason why Clawbringer has been criticized is: that every profession in Wonderlands except Clawbringer has ENGINE, which is a self-starting advantage, which can allow players to use it in different battles, but Clawbringer lacks this advantages and little synergy. In addition, the changes to the Awe skill have reduced the critical strike rate by nearly 20%.
There have been discussions about adjusting Clawbringer's balance in the Tiny Tina's Wonderlands community, and players have expressed their views and opinions one after another. I believe that the Gearbox Software can pay attention to the problem and improve it.
If you are also a Tiny Tina's Wonderlands player, please continue to pay attention to IGGM, and we can not only provide you with the latest consultation but also provide you with cheap Tiny Tina's Wonderlands Gold/Items to support your game progress.
TRUSTPILOT REVIEWS