The Elder Scrolls Online Gold
SERVER
PC - North America

PS4 - North America

XBOX - North America

PC - Europe

PS4 - Europe

XBOX - Europe
ESO Gold PC NA 500K

ESO Gold PC NA 600K

ESO Gold PC NA 800K

ESO Gold PC NA 1000K

ESO Gold PC NA 1500K

- 1%

ESO Gold PC NA 2000K

- 1%

ESO Gold PC NA 3000K

- 2%

ESO Gold PC NA 5000K

- 2%

ESO Gold PC NA 6000K

- 3%

ESO Gold PC NA 8000K

- 3%

ESO Gold PC NA 10000K

- 4%

ESO Gold PC NA 15000K

- 4%

ESO Gold PC NA 20000K

- 5%

ESO Gold PC NA 30000K

- 5%

ESO Gold PC NA 50000K
WHY CHOOSE IGGM.COM?
BEST PRICE

We're checking with the Market Prices every day to provide you the best Prices

SECURITY GUARANTEE

IGGM Provide 100% secure online payment system. The most professional game service provider guarantee the security of products

INSTANT DELIVERY

Saving your time is our priority, 90% of orders completed in 1 hour

100% REFUND

Received what you purchased or the refund. Once your order is delayed or undeliverable, we are 100% guaranteed to refund your money

24/7 SUPPORT

Our manager will answer all your questions and will be available at any moment

GREAT DISCOUNT

Become the VIP member of IGGM to gain up to 5% Discount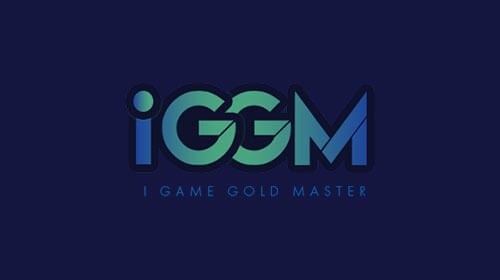 ESO: To Avoid Biden Inauguration Clash, Gates Of Oblivion Will Be Delayed
2021-01-14 14:04:51
In December of last year, ESO's Gates of Oblivion DLC has already received much publicity. ZeniMax promised a one-year adventure with the upcoming DLC, so this also made fans very excited. But due to real-life events, ESO fans still need to wait for a while.
It is officially announced that the release time of Gates of Oblivion will be postponed from the original January 21 (Thursday) to January 26 (Tuesday) at 5 PM EST/ 10 PM GMT. ZeniMax made this decision to avoid Biden Inauguration. And they also gave a specific reason: Given recent events, they decided to play it safe. Although ESO's players are located all over the world, most of their staff work and live near the capital. The developer is located in Hunt Valley, Maryland, which is 60 miles from Washington, DC. Its parent company is located in Rockville, 17 miles from Washington.
The "recent events" obviously refers to the riots in the U.S. Capitol, which resulted in 5 deaths, many injuries, and heavy property losses. The follow-up also caused a lot of aftermaths. Trump was accused of inciting the rebellion, and he was impeached for the second time during his tenure. So before January 20, the situation is very nervous. About 15,000 members of the National Guard have been deployed to the capital city, and they could use lethal weapons. The FBI has started to get down to more than 160 investigation cases and hundreds of people are expected to be arrested.
ESO is not the only ZeniMax property that has encountered recent political turmoil. A participant in the US Capital riots was found to have a strange tattoo on his body, which is believed to be an Antifa logo. Harvey Smith, the co-creator of the series, exposed this conspiracy theory and linked this mark to his work. Therefore, at this special time, the developers believe that it is better to act carefully, and hope that the inauguration will go smoothly and that there will be no more violence.
In short, everyone hopes to live in an era of peace, and it will eventually come. At that time, ESO fans can also concentrate on enjoying the fun that Gates of Oblivion brings to you. And IGGM will frequently update relevant news as well as game guides.
As for ESO Gold, we certainly hope that you can also consider buying from IGGM first. If you buy ESO Gold from IGGM, it can be said to be a win-win situation. For IGGM, it must be a good thing to have new customers. For you, you can buy as much ESO Gold with the least amount of money, which is also very cost-effective, and IGGM will launch discounts from time to time. If you are lucky enough to catch up, then you can buy the cheapest ESO Gold.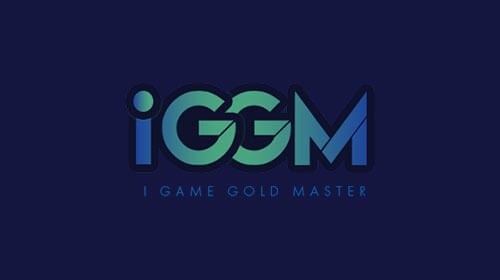 The Elder Scrolls Online: Here Are Ways To Get Rewards From The New Life Festival
2020-12-18 15:43:39
The New Life Festival is about to appear in ESO, and it will be part of the festival celebration. Once you participate in the event you will receive some quests, of course, there will be many rewards.
How to begin the New Life Festival
First, you can open the Crown Store in the menu, which will show you the exact location of New Life Hearld Breda's, which is located at the southernmost end of Windhelm. If you want to arrive there as soon as possible, you can use any Impresarios' portal to instantly teleport to the festival.
You will receive 10 New Life daily quests from Breda, and you can complete them all over the world. And if you want, you can repeat them every day, and these quests will last until January 5. There is a brand new event - Old Life Remembrance. As for the other quests, as follows:
Castle Charm Challenge
Fish Boon Feast
Lava Foot Stomp
Mud Ball Merriment
Signal Fire Sprint
Snow Bear Plunge
Stonetooth Bash
The Trial of Five-Clawed Guile
War Orphans Sojourn
Rewards
After you complete a daily quest, you will get a New Life festival gift box as a reward. A new reward that will appear this year is a Snowball Buddy pet. Other gifts are as follows:
* Mementos: Sword-Swallowers' Blade, Juggler's Knives, Fire-Breather's Torches, and Mud Ball Pouch
* Costume: Nordic Bather
* Hat: Colovian Filigreed Hood and Colovian Fur Hood
* Lanterns and lamps for the Signal Fire Sprint
* Draughts of Steal and Escape for the Trail of Five-Clawed Guile
If you are lucky, you can also find Charity Writs in the gift box. This applies to Skaal Explorer in the deep winter, or to help you unlock the Rkinaleft Dwarven Weapon style in new Imperial. If you get 12 or more writs, you will be able to unlock the Crystalfrost skin and Newly Charitable achievements.
Crimson Indrik
Whenever you complete a daily quest, you can get three Event Tickets. According to Bethesda's announcement, Crimson Indrik will become the final evolution of Indrik. So now is a good time for you to redeem your tickets.
If you encounter any problems in the game, don't forget to ask IGGM for help, we will continue to provide you with cheap ESO Gold, whether you are a PC player, PS4 player or Xbox One player, you can get the corresponding ESO Gold. By the way, if you join our VIP, you will enjoy more discounts!
TRUSTPILOT REVIEWS
Rated 5stars on


Very cheap price, this really helped me on acnh ! I got delivered the right amount and right items but the waiting was a bit too long and live chat inutile. But I still recommand it
Gaiiyaa