Final Fantasy XIV Gil
SERVER
NA-Final Fantasy XIV

EU-Final Fantasy XIV

JP-Final Fantasy
NA - Adamantoise

NA - Balmung

NA - Behemoth

NA - Brynhildr

NA - Cactuar

NA - Coeurl

NA - Diabolos

NA - Excalibur

NA - Exodus

NA - Faerie

NA - Famfrit

NA - Goblin

NA - Gilgamesh

NA - Hyperion

NA - Jenova

NA - Lamia

NA - Leviathan

NA - Malboro

NA - Mateus

NA - Midgardsormr

NA - Sargatanas

NA - Siren

NA - Ultros

NA - Zalera
EU - Cerberus

EU - Lich

EU - Louisoix

EU - Moogle

EU - Odin

EU - Omega

EU - Phoenix

EU - Ragnarok

EU - Shiva

EU - Zodiark

EU - Spriggan

EU - Twintania
JP - Aegis

JP - Alexander

JP - Anima

JP - Asura

JP - Atomos

JP - Bahamut

JP - Belias

JP - Carbuncle

JP - Chocobo

JP - Durandal

JP - Fenrir

JP - Garuda

JP - Gungnir

JP - Hades

JP - Ifrit

JP - Ixion

JP - Kujata

JP - Mandragora

JP - Masamune

JP - Pandaemonium

JP - Ramuh

JP - Ridill

JP - Shinryu

JP - Tiamat

JP - Titan

JP - Tonberry

JP - Typhon

JP - Ultima

JP - Unicorn

JP - Valefor

JP - Yojimbo

JP - Zeromus
FFXIV Gil NA - Adamantoise 1M

FFXIV Gil NA - Adamantoise 2M

FFXIV Gil NA - Adamantoise 3M

FFXIV Gil NA - Adamantoise 5M

FFXIV Gil NA - Adamantoise 6M

- 1%

FFXIV Gil NA - Adamantoise 8M

- 1%

FFXIV Gil NA - Adamantoise 10M

- 2%

FFXIV Gil NA - Adamantoise 15M

- 2%

FFXIV Gil NA - Adamantoise 20M

- 3%

FFXIV Gil NA - Adamantoise 30M

- 3%

FFXIV Gil NA - Adamantoise 50M

- 4%

FFXIV Gil NA - Adamantoise 60M

- 4%

FFXIV Gil NA - Adamantoise 80M

- 5%

FFXIV Gil NA - Adamantoise 100M

- 5%

FFXIV Gil NA - Adamantoise 200M
WHY CHOOSE IGGM.COM?
BEST PRICE

We're checking with the Market Prices every day to provide you the best Prices

SECURITY GUARANTEE

IGGM Provide 100% secure online payment system. The most professional game service provider guarantee the security of products

INSTANT DELIVERY

Saving your time is our priority, 90% of orders completed in 1 hour

100% REFUND

Received what you purchased or the refund. Once your order is delayed or undeliverable, we are 100% guaranteed to refund your money

24/7 SUPPORT

Our manager will answer all your questions and will be available at any moment

GREAT DISCOUNT

Become the VIP member of IGGM to gain up to 5% Discount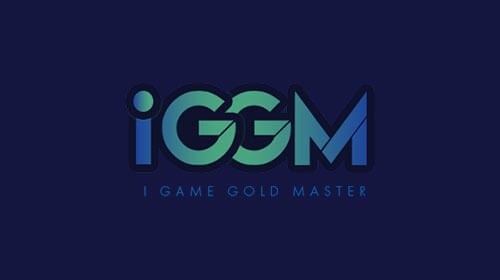 FFXIV Guide: How To Unlock The Masked Carnivale?
2021-01-23 17:13:57
Masked Carnivale is a combat arena for the blue mages in FFXIV. You need to fight against many enemies with special strengths and weaknesses. Adjusting your blue mage spells according to the enemy's weakness is the key to ensure that you win.
Once you complete the Masked Carnivale stages, you will get FFXIV Gil, Allied Seals, Allagan tomestones and the new blue mage spells.
First of all, to start the Masked Carnival, your Blue Mage needs to reach level 50, and you have completed every quest along the way. "Every quest" means that the Blue Gold quest requiring you to learn the spell "Glower" from Aurum Vale (Coincounter boss) is also included.
Then, talk to Maudlin Latool Ja at Steps of Thal (X:12.5, Y:13.0) in UI'dah. Complete the "The Real Folk Blues" quest.
Finally, find the Celestium attendant at Step of Thal (X:11.5, Y:13.2), and talk to him, then you can get the Masked Carnivale challenge stages on your blue mage.
Note
As long as you want to participate in the Masked Carnivale, you can talk to the Celestium attendant at any time. There are many stages to take on solo, and each stage has corresponding special conditions and rewards. You just need to defeat the enemies and use their weaknesses to get rewards.
If you participate in Masked Carnivale every week, you can get rewarded FFXIV Gil, seals and tomestones. This will not only test your skills as a blue mage, but also allow you to earn Allied seals.
The above is about how to unlock Masked Carnivale. If you are a loyal player of FFXIV, you can choose to subscribe to IGGM, because we will update relevant news and game guides frequently.
If you need FFXIV Gil in the game sometimes, you can come to IGGM to buy them at any time. Because our staff is online 24/7, once they receive your order, they will contact you as soon as possible and deliver the goods for you.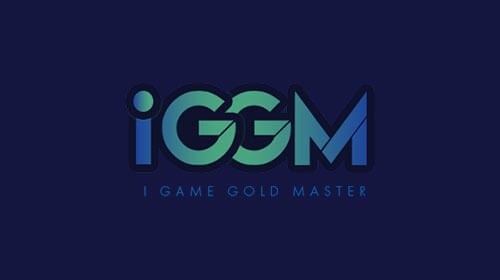 FFXIV Patch 5.41 Introduced New Diadem Monster Items
2021-01-20 17:00:16
Recently, FFXIV received a minor update to patch 5.41, and one of the most controversial locations, Diadem, has been improved.
As the raid and the progress of the dungeon have attracted much attention, Diadem has always been a strange location in these years' expansions, and its content has always been reworked.
The developer's initial idea was to use Diadem as a living battle area, which could become a huge playground for Shadowbringers, where gathers can obtain new items and help craft the community. These changes were involved in a special storyline, restoring Ishgard to its previous glory, and ending some parts of the Heavensward plot. Although Diadem focuses on gathering, there are still some roaming monsters appearing in this area. This is not direct combat, you can get new special drops by destroying enemies.
Requirements for heading to Diadem
For gathering classes, you can go to Diadem as long as you reach level 10. However, they must defeat all Heavensward and reach at least one combat class reach level 60.
New Diadem Items
Now Diadem includes new nodes and monsters with special items, some of which are just high-level 4 versions of pre-existing items, and others are new additions that need to be found. Disciples of the Land can also use the Aetheromatic Auger skill, which can be used to kill non-hostile enemies.
These items can't do much by themselves, but you can talk to Flotpassant in Firmament and convert the item to "approved" status. You will get a reward - Skybuilder Scrips. You can use these Scrips to buy items, emotes, mounts items related to fashion.
Approved Item Can Be Crafted
Items found in Diadem can be approved by Firmament staff, so you can collect new items for crafting. Potkin in Firmament will ask crafters to use the following new materials to craft specific weekly items and provide Scrips or experience points:
With the drop of these new items, Ishgardian Restoration will have a large number of Disciples of the Land to contribute to it.
If you are a loyal player of FFXIV, then the content above should be useful to you, subscribe to IGGM, you will not miss more related news and game guides in the future!
The most convenient is that if you want to buy FFXIV Gil, you can buy them directly on our website. You don't need to waste time looking for other FFXIV Gil sellers. IGGM not only provides cheap FFXIV Gil, but also fast delivery, I bet these two points are exactly what buyers demand.
TRUSTPILOT REVIEWS
Rated 5stars on



This guys take their time to get the job well done, great service!
rockkjhjhjkawn

Legit website as i expect and great products. Recommended
12sadhhuhfeel

I always buy orbs from this site, always good as expect. It is amazing!
trfdfdsgewhnl22

This website is amazing! Got my orbs in almost 10 mins!
miijarallen
Very cheap price, this really helped me on acnh ! I got delivered the right amount and right items but the waiting was a bit too long and live chat inutile. But I still recommand it
Gaiiyaa