Albion Online Silver
Select Server
Albion West

Albion East
5 M
10 M
15 M
20 M
30 M
40 M
50 M
60 M
70 M
80 M
90 M
100 M
200 M
300 M
500 M
800 M
900 M
1000 M Delivery Information
Face To Face
About Albion Online Silver
Albion Online Is An Attractive MMORPG Developed By Sandbox Interactive In 2017, It Has An Entirely Player-Driven Economy. Sliver Is The Primary Currency During Albion Online Which Can Be Used For Almost Everything Except Purchasing Cosmetic Items.
In Albion Online, You Have To Gather Up The Resource, Craft And Explore To Make Money, While Much Albion Silver For Sale Can Help You Build The Settlement Of Your Dreams.
IGGM Is Always Providing Cheap Albion Silver For All Fans, You Can Use Them To Buy Advanced Equipment Or Exchange The Secondary Currency Of Albion Online, Gold.
Starting Its First Release, IGGM Is The Good And Trustworthy Provider With Excellent Service. It Owns The Production Technique For Albion Online Silver With Less Cost, So It Doesn't Need To Sell The Silver With High Price.
Buy Albion Online Silver On IGGM, We Immediately Provide The Good Service By 24/7 Online Customer Service With Any Question, Buy Most Inexpensive AO Silver For Safety And Enjoy The Fastest Delivery Within 10 Minutes For Every Order. Just Do It Now!
Reviews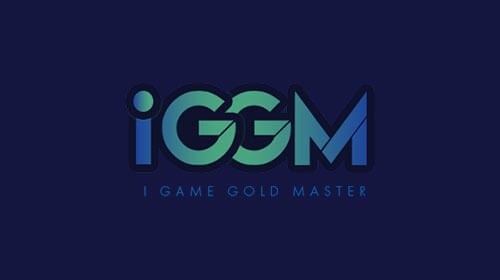 Albion Online: The Second Patch Of Call To Arms Update Is Now Live
Albion Online's Second patch of Call To Arms update has been launched, if you like to collect mounts, then you may be interested in this. A tamed moose mouse appeared as part of the update.
Earlier this month, Albion Online received Call To Arms update. This update brings some new features. For example, its engine has been updated several times. In addition to aiding in performance, it also increases development time.
This Patch 2 will allow you to find a tame moose. This is a T67 Hide animal. In the game, you can find moose in a tier-suitable forest area, and they may also drop Moose Calves. If you happen to see them, then you can raise these calves into adult moose.
If you raise this Tamed Moose, you can take it to the saddler. Note that this moose can be compared with giant stag, they are very similar, which means that in the case of medium speed, moose has a considerable carrying capacity. It also has a mount skin slot shared with stags, and this patch also comes with several bug fixes.
Call to Arms update brings rich content, it introduces a Hellgate rework, quality of life improvements, loadouts system, and much more. In the recent news, the Rites of Spring event in the game is underway and will last until April 10.
The Albion Online development team also stated that due to the epidemic, the number of fans is also increasing, so in addition to some updates, such as the Rites of Avalon update, it also introduces new features and two new languages, which also brings better Game experience to players.
To get a better gaming experience in Albion Online, you may need Albion Online Silver. There are many ways to get Silver in the game, including gathering, farming, PvP, and Dungeons, etc., but these are very time-consuming, so if you don't have extra time in this aspect, buy Albion Online Silver from IGGM is the most suitable choice for you. IGGM not only provides Silver but also Albion Online Items. In short, any items you need in the game can be obtained on IGGM.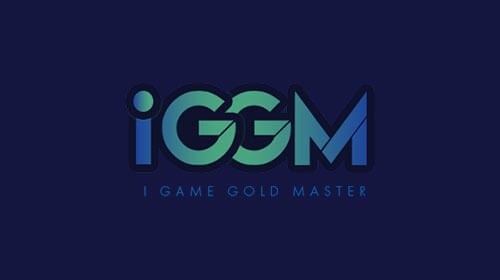 Albion Online: 'Rites Of Spring' Event Is Ongoing
In Albion Online, the Rites of Spring event is underway, and you will have the opportunity to get rewards through hunting down eggs in the event.
When you log in, you will notice that there are some new decorations in cities all over the world. This means that there are plenty of eggs now. You need to find them and crack them open. Doing so will allow you to collect Surprising Eggs. You can trade at Vanity Merchant, or you can get more surprises by breaking these Surprising Eggs.
However, if you spend them in Vanity Merchant, you can buy several rewards for the specific event, such as wearable Bunny Stalker armor, hats, and backpacks. You can also purchase Golden Egg Chests furniture items.
Besides, you can also exchange your eggs for Eggsecutioner, which is a skin of a two-handed weapon. This can fire off three different kinds of eggs, or you can get this skin from the appearance menu for gold. If you still have Fool's Golden Eggs from the previous events, you can spend them in Vanity Merchant.
In a recent patch update, Call to Arms also introduced a new type of horse skin - Hell Mare. In addition, a Guild Season Winner Statue has also been added, and you can see the statue at Conqueror's Hall Entrance.
Faction Warfare has also received many changes, greatly increasing the points for individual contenders.
Now you can actively participate in the events in Albion Online. If you encounter any problems in the game, you can come to IGGM for help.
IGGM provides cheap Albion Online Silver and Albion Online Items. You can come to IGGM to buy the items you need at any time. And we also provide considerate customer service. If you have any questions during the purchasing process, you can ask our staff at any time. We can assure you that the process from start to finish will be pretty smooth. So any time you need to buy Albion Online Silver, you can give priority to IGGM.