WOW Dragonflight Gold
Servidor
WOW Dragonflight Gold US

WOW Dragonflight Gold EU
All
A
B
C
D
E
F
G
H
I
J
K
L
M
N
O
P
Q
R
S
T
U
V
W
Y
Z
Aegwynn Alliance

Aegwynn Horde

Aerie Peak Alliance

Aerie Peak Horde

Agamaggan Alliance

Agamaggan Horde

Aggramar Alliance

Aggramar Horde

Akama Alliance

Akama Horde

Alexstrasza Alliance

Alexstrasza Horde

Alleria Alliance

Alleria Horde

Altar Of Storms Alliance

Altar Of Storms Horde

Alterac Mountains Alliance

Alterac Mountains Horde

Aman'Thul Alliance

Aman'Thul Horde

Andorhal Alliance

Andorhal Horde

Anetheron Alliance

Anetheron Horde

Antonidas Alliance

Antonidas Horde

Anub'arak Alliance

Anub'arak Horde

Anvilmar Alliance

Anvilmar Horde

Arathor Alliance

Arathor Horde

Archimonde Alliance

Archimonde Horde

Area 52 Alliance

Area 52 Horde

Argent Dawn Alliance

Argent Dawn Horde

Arthas Alliance

Arthas Horde

Arygos Alliance

Arygos Horde

Auchindoun Alliance

Auchindoun Horde

Azgalor Alliance

Azgalor Horde

Azjol Nerub Alliance

Azjol Nerub Horde

Azralon Alliance

Azralon Horde

Azshara Alliance

Azshara Horde

Azuremyst Alliance

Azuremyst Horde

Baelgun Alliance

Baelgun Horde

Balnazzar Alliance

Balnazzar Horde

Barthilas Alliance

Barthilas Horde

Black Dragonflight Alliance

Black Dragonflight Horde

Blackhand Alliance

Blackhand Horde

Blackrock Alliance

Blackrock Horde

Blackwater Raiders Alliance

Blackwater Raiders Horde

Blackwing Lair Alliance

Blackwing Lair Horde

Blade's Edge Alliance

Blade's Edge Horde

Bladefist Alliance

Bladefist Horde

Bleeding Hollow Alliance

Bleeding Hollow Horde

Blood Furnace Alliance

Blood Furnace Horde

Bloodhoof Alliance

Bloodhoof Horde

Bloodscalp Alliance

Bloodscalp Horde

Bonechewer Alliance

Bonechewer Horde

Borean Tundra Alliance

Borean Tundra Horde

Boulderfist Alliance

Boulderfist Horde

Bronzebeard Alliance

Bronzebeard Horde

Burning Blade Alliance

Burning Blade Horde

Burning PC Harvest Alliance

Burning PC Harvest Horde

Caelestrasz Alliance

Caelestrasz Horde

Cairne Alliance

Cairne Horde

Cenarion Circle Alliance

Cenarion Circle Horde

Cenarius Alliance

Cenarius Horde

Cho'gall Alliance

Cho'gall Horde

Chromaggus Alliance

Chromaggus Horde

Coilfang Alliance

Coilfang Horde

Crushridge Alliance

Crushridge Horde

Daggerspine Alliance

Daggerspine Horde

Dalaran Alliance

Dalaran Horde

Dalvengyr Alliance

Dalvengyr Horde

Dark Iron Alliance

Dark Iron Horde

Darkspear Alliance

Darkspear Horde

Darrowmere Alliance

Darrowmere Horde

Dath'Remar Alliance

Dath'Remar Horde

Dawnbringer Alliance

Dawnbringer Horde

Deathwing Alliance

Deathwing Horde

Demon Soul Alliance

Demon Soul Horde

Dentarg Alliance

Dentarg Horde

Destromath Alliance

Destromath Horde

Dethecus Alliance

Dethecus Horde

Detheroc Alliance

Detheroc Horde

Doomhammer Alliance

Doomhammer Horde

Draenor Alliance

Draenor Horde

DragonPSFour Harvest Alliance

DragonPSFour Harvest Horde

Dragonmaw Alliance

Dragonmaw Horde

Drak'Tharon Alliance

Drak'Tharon Horde

Drak'thul Alliance

Drak'thul Horde

Draka Alliance

Draka Horde

Drakkari Alliance

Drakkari Horde

Dreadmaul Alliance

Dreadmaul Horde

Drenden Alliance

Drenden Horde

Dunemaul Alliance

Dunemaul Horde

Durotan Alliance

Durotan Horde

Duskwood Alliance

Duskwood Horde

Earthen Ring Alliance

Earthen Ring Horde

Echo Isles Alliance

Echo Isles Horde

Eitrigg Alliance

Eitrigg Horde

Eldre'Thalas Alliance

Eldre'Thalas Horde

Elune Alliance

Elune Horde

Emerald Dream Alliance

Emerald Dream Horde

Eonar Alliance

Eonar Horde

Eredar Alliance

Eredar Horde

Executus Alliance

Executus Horde

Exodar Alliance

Exodar Horde

Farstriders Alliance

Farstriders Horde

Feathermoon Alliance

Feathermoon Horde

Fenris Alliance

Fenris Horde

Firetree Alliance

Firetree Horde

Fizzcrank Alliance

Fizzcrank Horde

Frostmane Alliance

Frostmane Horde

Frostmourne Alliance

Frostmourne Horde

Frostwolf Alliance

Frostwolf Horde

Galakrond Alliance

Galakrond Horde

Gallywix Alliance

Gallywix Horde

Garithos Alliance

Garithos Horde

Garona Alliance

Garona Horde

Garrosh Alliance

Garrosh Horde

Ghostlands Alliance

Ghostlands Horde

Gilneas Alliance

Gilneas Horde

Gnomeregan Alliance

Gnomeregan Horde

Goldrinn Alliance

Goldrinn Horde

Gorefiend Alliance

Gorefiend Horde

Gorgonnash Alliance

Gorgonnash Horde

Greymane Alliance

Greymane Horde

Grizzly Hills Alliance

Grizzly Hills Horde

Gul'dan Alliance

Gul'dan Horde

Gundrak Alliance

Gundrak Horde

Gurubashi Alliance

Gurubashi Horde

Hakkar Alliance

Hakkar Horde

Haomarush Alliance

Haomarush Horde

Hellscream Alliance

Hellscream Horde

Hydraxis Alliance

Hydraxis Horde

Hyjal Alliance

Hyjal Horde

Icecrown Alliance

Icecrown Horde

Illidan Alliance

Illidan Horde

Jaedenar Alliance

Jaedenar Horde

Jubei'Thos Alliance

Jubei'Thos Horde

Kael'thas Alliance

Kael'thas Horde

Kalecgos Alliance

Kalecgos Horde

Kargath Alliance

Kargath Horde

Kel'Thuzad Alliance

Kel'Thuzad Horde

Khadgar Alliance

Khadgar Horde

Khaz Modan Alliance

Khaz Modan Horde

Khaz'goroth Alliance

Khaz'goroth Horde

Kil'Jaeden Alliance

Kil'Jaeden Horde

Kilrogg Alliance

Kilrogg Horde

Kirin Tor Alliance

Kirin Tor Horde

Korgath Alliance

Korgath Horde

Korialstrasz Alliance

Korialstrasz Horde

Kul Tiras Alliance

Kul Tiras Horde

Laughing Skull Alliance

Laughing Skull Horde

Lethon Alliance

Lethon Horde

Lightbringer Alliance

Lightbringer Horde

Lightning's Blade Alliance

Lightning's Blade Horde

Lightninghoof Alliance

Lightninghoof Horde

Llane Alliance

Llane Horde

Lothar Alliance

Lothar Horde

Madoran Alliance

Madoran Horde

Maelstrom Alliance

Maelstrom Horde

Magtheridon Alliance

Magtheridon Horde

Maiev Alliance

Maiev Horde

Mal'Ganis Alliance

Mal'Ganis Horde

Malfurion Alliance

Malfurion Horde

Malorne Alliance

Malorne Horde

Malygos Alliance

Malygos Horde

Mannoroth Alliance

Mannoroth Horde

Medivh Alliance

Medivh Horde

Misha Alliance

Misha Horde

Mok'Nathal Alliance

Mok'Nathal Horde

Moon Guard Alliance

Moon Guard Horde

Moonrunner Alliance

Moonrunner Horde

Mug'thol Alliance

Mug'thol Horde

Muradin Alliance

Muradin Horde

Nagrand Alliance

Nagrand Horde

Nathrezim Alliance

Nathrezim Horde

Nazgrel Alliance

Nazgrel Horde

Nazjatar Alliance

Nazjatar Horde

Nemesis Alliance

Nemesis Horde

Ner'Zhul Alliance

Ner'Zhul Horde

Nesingwary Alliance

Nesingwary Horde

Nordrassil Alliance

Nordrassil Horde

Norgannon Alliance

Norgannon Horde

Onyxia Alliance

Onyxia Horde

Perenolde Alliance

Perenolde Horde

Proudmoore Alliance

Proudmoore Horde

Quel'dorei Alliance

Quel'dorei Horde

Quel'Thalas Alliance

Quel'Thalas Horde

Ragnaros Alliance

Ragnaros Horde

Ravencrest Alliance

Ravencrest Horde

Ravenholdt Alliance

Ravenholdt Horde

Rexxar Alliance

Rexxar Horde

Rivendare Alliance

Rivendare Horde

Runetotem Alliance

Runetotem Horde

Sargeras Alliance

Sargeras Horde

Saurfang Alliance

Saurfang Horde

Scarlet Crusade Alliance

Scarlet Crusade Horde

Scilla Alliance

Scilla Horde

Sen'Jin Alliance

Sen'Jin Horde

Sentinels Alliance

Sentinels Horde

Shadow Council Alliance

Shadow Council Horde

Shadow Moon Alliance

Shadow Moon Horde

Shadowsong Alliance

Shadowsong Horde

Shandris Alliance

Shandris Horde

Shattered Halls Alliance

Shattered Halls Horde

Shattered Hand Alliance

Shattered Hand Horde

Shu'halo Alliance

Shu'halo Horde

Silver Hand Alliance

Silver Hand Horde

Silvermoon Alliance

Silvermoon Horde

Sisters Of Elune Alliance

Sisters Of Elune Horde

Skullcrusher Alliance

Skullcrusher Horde

Skywall Alliance

Skywall Horde

Smolderthorn Alliance

Smolderthorn Horde

Spinebreaker Alliance

Spinebreaker Horde

Spirestone Alliance

Spirestone Horde

Staghelm Alliance

Staghelm Horde

Steamwheedle Cartel Alliance

Steamwheedle Cartel Horde

Stonemaul Alliance

Stonemaul Horde

Stormrage Alliance

Stormrage Horde

Stormreaver Alliance

Stormreaver Horde

Stormscale Alliance

Stormscale Horde

Suramar Alliance

Suramar Horde

Tanaris Alliance

Tanaris Horde

Terenas Alliance

Terenas Horde

Terokkar Alliance

Terokkar Horde

Thaurissan Alliance

Thaurissan Horde

The Forgotten Coast Alliance

The Forgotten Coast Horde

The Scryers Alliance

The Scryers Horde

The Underbog Alliance

The Underbog Horde

The Venture Co Alliance

The Venture Co Horde

Thorium Brotherhood Alliance

Thorium Brotherhood Horde

Thrall Alliance

Thrall Horde

Thunderhorn Alliance

Thunderhorn Horde

Thunderlord Alliance

Thunderlord Horde

Tichondrius Alliance

Tichondrius Horde

Tol Barad Alliance

Tol Barad Horde

Tortheldrin Alliance

Tortheldrin Horde

Trollbane Alliance

Trollbane Horde

Turalyon Alliance

Turalyon Horde

Twisting Nether Alliance

Twisting Nether Horde

Uldaman Alliance

Uldaman Horde

Uldum Alliance

Uldum Horde

Undermine Alliance

Undermine Horde

Ursin Alliance

Ursin Horde

Uther Alliance

Uther Horde

Vashj Alliance

Vashj Horde

Vek'nilash Alliance

Vek'nilash Horde

Velen Alliance

Velen Horde

Warsong Alliance

Warsong Horde

Whisperwind Alliance

Whisperwind Horde

Wildhammer Alliance

Wildhammer Horde

Windrunner Alliance

Windrunner Horde

Winterhoof Alliance

Winterhoof Horde

Wyrmrest Accord Alliance

Wyrmrest Accord Horde

Ysera Alliance

Ysera Horde

Ysondre Alliance

Ysondre Horde

Zangarmarsh Alliance

Zangarmarsh Horde

Zul'jin Alliance

Zul'jin Horde

Zuluhed Alliance

Zuluhed Horde
All
A
B
C
D
E
F
G
H
I
J
K
L
M
N
O
P
Q
R
S
T
U
V
W
X
Y
Z
Aegwynn Alliance

Aegwynn Horde

Aerie Peak Alliance

Aerie Peak Horde

Agamaggan Alliance

Agamaggan Horde

Aggra Alliance

Aggra Horde

Aggramar Alliance

Aggramar Horde

Ahn'Qiraj Alliance

Ahn'Qiraj Horde

Al'Akir Alliance

Al'Akir Horde

Alexstrasza Alliance

Alexstrasza Horde

Alleria Alliance

Alleria Horde

Alonsus Alliance

Alonsus Horde

Aman'Thul Alliance

Aman'Thul Horde

Ambossar Alliance

Ambossar Horde

Anachronos Alliance

Anachronos Horde

Anetheron Alliance

Anetheron Horde

Antonidas Alliance

Antonidas Horde

Anub'arak Alliance

Anub'arak Horde

Anvilmar Alliance

Anvilmar Horde

Arak-Arahm Alliance

Arak-Arahm Horde

Arathi Alliance

Arathi Horde

Arathor Alliance

Arathor Horde

Archimonde Alliance

Archimonde Horde

Area 52 Alliance

Area 52 Horde

Argent Dawn Alliance

Argent Dawn Horde

Arthas Alliance

Arthas Horde

Arygos Alliance

Arygos Horde

Aszune Alliance

Aszune Horde

Auchindoun Alliance

Auchindoun Horde

Azjol-Nerub Alliance

Azjol-Nerub Horde

Azshara Alliance

Azshara Horde

Azuremyst Alliance

Azuremyst Horde

Baelgun Alliance

Baelgun Horde

Balnazzar Alliance

Balnazzar Horde

Blackhand Alliance

Blackhand Horde

Blackmoore Alliance

Blackmoore Horde

Blackrock Alliance

Blackrock Horde

Blade's Edge Alliance

Blade's Edge Horde

Bladefist Alliance

Bladefist Horde

Bloodfeather Alliance

Bloodfeather Horde

Bloodhoof Alliance

Bloodhoof Horde

Bloodscalp Alliance

Bloodscalp Horde

Blutkessel Alliance

Blutkessel Horde

Boulderfist Alliance

Boulderfist Horde

Bronze Dragonflight Alliance

Bronze Dragonflight Horde

Bronzebeard Alliance

Bronzebeard Horde

Burning Blade Alliance

Burning Blade Horde

Burning PC Harvest Alliance

Burning PC Harvest Horde

Burning Steppes Alliance

Burning Steppes Horde

C'Thun Alliance

C'Thun Horde

Chamber Of Aspects Alliance

Chamber Of Aspects Horde

Chants Eternels Alliance

Chants Eternels Horde

Cho'gall Alliance

Cho'gall Horde

Chromaggus Alliance

Chromaggus Horde

Colinas Pardas Alliance

Colinas Pardas Horde

Confrerie Du Thorium Alliance

Confrerie Du Thorium Horde

Conseil Des Ombres Alliance

Conseil Des Ombres Horde

Crushridge Alliance

Crushridge Horde

Culte De La Rive Noire Alliance

Culte De La Rive Noire Horde

Daggerspine Alliance

Daggerspine Horde

Dalaran Alliance

Dalaran Horde

Dalvengyr Alliance

Dalvengyr Horde

Darkmoon Faire Alliance

Darkmoon Faire Horde

Darksorrow Alliance

Darksorrow Horde

Darkspear Alliance

Darkspear Horde

Das Konsortium Alliance

Das Konsortium Horde

Das Syndikat Alliance

Das Syndikat Horde

Deathwing Alliance

Deathwing Horde

Defias Brotherhood Alliance

Defias Brotherhood Horde

Dentarg Alliance

Dentarg Horde

Der Abyssische Rat Alliance

Der Abyssische Rat Horde

Der Mithrilorden Alliance

Der Mithrilorden Horde

Der Rat Von Dalaran Alliance

Der Rat Von Dalaran Horde

Destromath Alliance

Destromath Horde

Dethecus Alliance

Dethecus Horde

Die Aldor Alliance

Die Aldor Horde

Die Arguswacht Alliance

Die Arguswacht Horde

Die Ewige Wacht Alliance

Die Ewige Wacht Horde

Die Nachtwache Alliance

Die Nachtwache Horde

Die Silberne Hand Alliance

Die Silberne Hand Horde

Die Todeskrallen Alliance

Die Todeskrallen Horde

Doomhammer Alliance

Doomhammer Horde

Draenor Alliance

Draenor Horde

DragonPSFour Harvest Alliance

DragonPSFour Harvest Horde

Dragonmaw Alliance

Dragonmaw Horde

Drak'thul Alliance

Drak'thul Horde

Drek'Thar Alliance

Drek'Thar Horde

Dun Modr Alliance

Dun Modr Horde

Dun Morogh Alliance

Dun Morogh Horde

Dunemaul Alliance

Dunemaul Horde

Durotan Alliance

Durotan Horde

Earthen Ring Alliance

Earthen Ring Horde

Echsenkessel Alliance

Echsenkessel Horde

Eitrigg Alliance

Eitrigg Horde

Eldre'Thalas Alliance

Eldre'Thalas Horde

Elune Alliance

Elune Horde

Emerald Dream Alliance

Emerald Dream Horde

Emeriss Alliance

Emeriss Horde

Eonar Alliance

Eonar Horde

Eredar Alliance

Eredar Horde

Executus Alliance

Executus Horde

Exodar Alliance

Exodar Horde

Festung Der Stürme Alliance

Festung Der Stürme Horde

Forscherliga Alliance

Forscherliga Horde

Frostmane Alliance

Frostmane Horde

Frostmourne Alliance

Frostmourne Horde

Frostwhisper Alliance

Frostwhisper Horde

Frostwolf Alliance

Frostwolf Horde

Garona Alliance

Garona Horde

Garrosh Alliance

Garrosh Horde

Genjuros Alliance

Genjuros Horde

Ghostlands Alliance

Ghostlands Horde

Gilneas Alliance

Gilneas Horde

Gorgonnash Alliance

Gorgonnash Horde

Grim Batol Alliance

Grim Batol Horde

Gul'dan Alliance

Gul'dan Horde

Hakkar Alliance

Hakkar Horde

Haomarush Alliance

Haomarush Horde

Hellfire Alliance

Hellfire Horde

Hellscream Alliance

Hellscream Horde

Hyjal Alliance

Hyjal Horde

Illidan Alliance

Illidan Horde

Jaedenar Alliance

Jaedenar Horde

Kael'Thas Alliance

Kael'Thas Horde

Karazhan Alliance

Karazhan Horde

Kargath Alliance

Kargath Horde

Kazzak Alliance

Kazzak Horde

Kel'Thuzad Alliance

Kel'Thuzad Horde

Khadgar Alliance

Khadgar Horde

Khaz Modan Alliance

Khaz Modan Horde

Khaz'goroth Alliance

Khaz'goroth Horde

Kil'Jaeden Alliance

Kil'Jaeden Horde

Kilrogg Alliance

Kilrogg Horde

Kirin Tor Alliance

Kirin Tor Horde

Kor'gall Alliance

Kor'gall Horde

Krag'jin Alliance

Krag'jin Horde

Krasus Alliance

Krasus Horde

Kul Tiras Alliance

Kul Tiras Horde

Kult Der Verdammten Alliance

Kult Der Verdammten Horde

La Croisade Écarlate Alliance

La Croisade Écarlate Horde

Laughing Skull Alliance

Laughing Skull Horde

Les Clairvoyants Alliance

Les Clairvoyants Horde

Les Sentinelles Alliance

Les Sentinelles Horde

Lightbringer Alliance

Lightbringer Horde

Lightning's Blade Alliance

Lightning's Blade Horde

Lordaeron Alliance

Lordaeron Horde

Los Errantes Alliance

Los Errantes Horde

Lothar Alliance

Lothar Horde

Madmortem Alliance

Madmortem Horde

Magtheridon Alliance

Magtheridon Horde

Mal'Ganis Alliance

Mal'Ganis Horde

Malfurion Alliance

Malfurion Horde

Malorne Alliance

Malorne Horde

Malygos Alliance

Malygos Horde

Mannoroth Alliance

Mannoroth Horde

Marecage De Zangar Alliance

Marecage De Zangar Horde

Mazrigos Alliance

Mazrigos Horde

Medivh Alliance

Medivh Horde

Minahonda Alliance

Minahonda Horde

Molten Core Alliance

Molten Core Horde

Moonglade Alliance

Moonglade Horde

Mug'thol Alliance

Mug'thol Horde

Nagrand Alliance

Nagrand Horde

Nathrezim Alliance

Nathrezim Horde

Naxxramas Alliance

Naxxramas Horde

Nazjatar Alliance

Nazjatar Horde

Nefarian Alliance

Nefarian Horde

Nemesis Alliance

Nemesis Horde

Neptulon Alliance

Neptulon Horde

Ner'zhul Alliance

Ner'zhul Horde

Nera'thor Alliance

Nera'thor Horde

Nethersturm Alliance

Nethersturm Horde

Nordrassil Alliance

Nordrassil Horde

Norgannon Alliance

Norgannon Horde

Nozdormu Alliance

Nozdormu Horde

Onyxia Alliance

Onyxia Horde

Outland Alliance

Outland Horde

Perenolde Alliance

Perenolde Horde

Pierre Farines Alliance

Pierre Farines Horde

Pozzo Dell'Eternita Alliance

Pozzo Dell'Eternita Horde

Proudmoore Alliance

Proudmoore Horde

Quel'Thalas Alliance

Quel'Thalas Horde

Ragnaros Alliance

Ragnaros Horde

Rajaxx Alliance

Rajaxx Horde

Rashgarroth Alliance

Rashgarroth Horde

Ravencrest Alliance

Ravencrest Horde

Ravenholdt Alliance

Ravenholdt Horde

Rexxar Alliance

Rexxar Horde

Runetotem Alliance

Runetotem Horde

Sanguino Alliance

Sanguino Horde

Sargeras Alliance

Sargeras Horde

Saurfang Alliance

Saurfang Horde

Scarshield PC Harvest Alliance

Scarshield PC Harvest Horde

Sen'jin Alliance

Sen'jin Horde

Shadow Moon Alliance

Shadow Moon Horde

Shadowsong Alliance

Shadowsong Horde

Shattered Halls Alliance

Shattered Halls Horde

Shattered Hand Alliance

Shattered Hand Horde

Shattrath Alliance

Shattrath Horde

Shen'dralar Alliance

Shen'dralar Horde

Silvermoon Alliance

Silvermoon Horde

Sinstralis Alliance

Sinstralis Horde

Skullcrusher Alliance

Skullcrusher Horde

Spinebreaker Alliance

Spinebreaker Horde

Sporeggar Alliance

Sporeggar Horde

Steamwheedle Cartel Alliance

Steamwheedle Cartel Horde

Stonemaul Alliance

Stonemaul Horde

Stormrage Alliance

Stormrage Horde

Stormreaver Alliance

Stormreaver Horde

Stormscale Alliance

Stormscale Horde

Sunstrider Alliance

Sunstrider Horde

Suramar Alliance

Suramar Horde

Sylvanas Alliance

Sylvanas Horde

Taerar Alliance

Taerar Horde

Talnivarr Alliance

Talnivarr Horde

Tarren Mill Alliance

Tarren Mill Horde

Teldrassil Alliance

Teldrassil Horde

Temple Noir Alliance

Temple Noir Horde

Terenas Alliance

Terenas Horde

Terokkar Alliance

Terokkar Horde

Terrordar Alliance

Terrordar Horde

The Maelstrom Alliance

The Maelstrom Horde

The Sha'tar Alliance

The Sha'tar Horde

The Venture Co. Alliance

The Venture Co. Horde

Theradras Alliance

Theradras Horde

Thrall Alliance

Thrall Horde

Throk'Feroth Alliance

Throk'Feroth Horde

Thunderhorn Alliance

Thunderhorn Horde

Tichondrius Alliance

Tichondrius Horde

Tirion Alliance

Tirion Horde

Todeswache Alliance

Todeswache Horde

Trollbane Alliance

Trollbane Horde

Turalyon Alliance

Turalyon Horde

Twilight's Hammer Alliance

Twilight's Hammer Horde

Twisting Nether Alliance

Twisting Nether Horde

Tyrande Alliance

Tyrande Horde

Uldaman Alliance

Uldaman Horde

Ulduar Alliance

Ulduar Horde

Uldum Alliance

Uldum Horde

Un'Goro Alliance

Un'Goro Horde

Varimathras Alliance

Varimathras Horde

Vashj Alliance

Vashj Horde

Vek'lor Alliance

Vek'lor Horde

Vek'nilash Alliance

Vek'nilash Horde

Vol'jin Alliance

Vol'jin Horde

Well Of Eternity Alliance

Well Of Eternity Horde

Wildhammer Alliance

Wildhammer Horde

Wrathbringer Alliance

Wrathbringer Horde

Xavius Alliance

Xavius Horde

Ysera Alliance

Ysera Horde

Ysondre Alliance

Ysondre Horde

Zenedar Alliance

Zenedar Horde

Zirkel Des Cenarius Alliance

Zirkel Des Cenarius Horde

Zul'jin Alliance

Zul'jin Horde

Zuluhed Alliance

Zuluhed Horde
Visão geral do patch 10.1 do WoW Dragonflight
World of Warcraft (WoW) é um RPG on-line massivamente multiplayer (MMORPG) que existe há mais de uma década. O jogo passou por inúmeras atualizações e patches ao longo dos anos, cada um trazendo novos conteúdos e recursos para o jogo. A atualização mais recente é o WoW Dragonflight Patch 10.1, que é uma grande atualização de conteúdo que apresenta novos recursos, missões e itens ao jogo. A atualização é centrada em Dragonflight, um grupo de dragões poderosos que fazem parte da tradição do WoW desde o início do jogo.
Uma das principais características do WoW Patch 10.1 é a adição de novas missões que giram em torno do Dragonflight. Essas missões levarão os jogadores a uma jornada por Azeroth, onde encontrarão novos inimigos e desafios.
Além das novas missões, WoW 10.1 Dragonflight Patch também apresenta novos itens e recompensas para os jogadores coletarem. Esses itens incluem armas e armaduras poderosas que podem ajudar os jogadores em sua busca para derrotar o Dragonflight.
No geral, Dragonflight Patch 10.1 é uma atualização empolgante para os fãs do jogo. Com seu novo conteúdo e recursos, os jogadores terão muitos novos desafios para enfrentar e recompensas para ganhar. Seja você um jogador experiente de WoW ou um novato no jogo, definitivamente vale a pena conferir este patch.
O que é WoW 10.1 Gold?
World of Warcraft Dragonflight Patch 10.1 também tem sua própria moeda - WoW 10.1 Gold. Quando você tiver problemas com dificuldades durante o jogo, pode precisar da ajuda de muitos WoW 10.1 Gold para superar. World of Warcraft 10.1 Gold pode resolver todos os seus problemas, desde controlar o processo até mitigar lesões.
No entanto, você sabe, embora possamos cultivar uma certa quantidade de Dragonflight Patch 10.1 Gold moendo, mas esse processo é longo e não muito gratificante, o que afeta seriamente a experiência de jogo de cada jogador que o faz.
Neste momento, você pode escolher outra maneira de obter ouro suficiente com mais eficiência, ou seja, comprar WoW 10.1 Gold US / EU diretamente em IGGM.com (a melhor loja de venda de ouro WoW). Desta forma, você pode desfrutar de uma viagem Dragonflight 10.1 mais agradável.
É arriscado comprar WoW Patch 10.1 Gold no IGGM.com?
Por favor, não se preocupe. Porque nós temos:
1: Licença comercial legal e formal
2: Sistema de proteção de transação 100% seguro;
3: Múltiplos métodos de pagamento verificados e garantidos;
4: equipe de suporte on-line 24/7
5: Processo de transação aberto e transparente
Nosso objetivo é permitir que todos os clientes comprem WoW Gold com confiança no IGGM.com, e a equipe ficará de olho no status de cada pedido até que seja concluído com sucesso.
Escolha IGGM.com para comprar barato WoW Dragonflight Patch 10.1 Gold - Você não vai se arrepender
Quando você faz um pedido para comprar o WoW Gold para Dragonflight Patch 10.1 em IGGM.com, nossa equipe confirmará as informações o mais rápido possível e entregará o WoW Gold para venda que você solicitou para a conta específica no horário de entrega ou método desejado. Se você tiver solicitações adicionais, sinta-se à vontade para entrar em contato conosco via chat ao vivo 24 horas por dia, 7 dias por semana, e responderemos o mais rápido possível.
Nosso objetivo de verificar o preço de mercado todos os dias é poder oferecer a cada jogador o WoW 10.1 US/EU Gold mais barato à venda. E também distribuiremos cupons gratuitos ou códigos promocionais para nossos clientes leais para ajudá-lo a obter mais Dragonflight 10.1 Gold por menos, disponível em qualquer servidor dos EUA/UE. Se você deseja se tornar um membro IGGM VIP, também pode aproveitar até 5% de desconto com base no desconto original. Então, IGGM.com é o melhor mercado para comprar World of Warcraft 10.1 Dragonflight Gold, com certeza!
Agora, pessoal interessado, apresse-se e aja!
Passos para comprar WoW 10.1 Gold para qualquer servidor dos EUA/UE
1: Selecione seu servidor US ou EU WOW 10.1 e confirme;
2: Selecione a quantidade de Ouro a comprar, clique em 'COMPRAR AGORA' ou 'ADICIONAR AO CARRINHO';
3: Preencha os dados pessoais e de entrega na interface do carrinho e confirme;
4: Selecione um método de pagamento e conclua o pagamento, aguarde a entrega.
Por Que Escolher IGGM.COM?
Melhor PreÇo

Estamos verificando os preços de mercado todos os dias para fornecer os melhores preços.

Garantia De SeguranÇa

IGGM Fornece sistema de pagamento online 100% seguro. O provedor de serviços de jogos mais profissional garante a segurança dos produtos.

Entrega Imediata

Temos o compromisso de fornecer aos clientes entrega rápida e excelente serviço. Geralmente entregando o pedido em minutos ou 24 horas no máximo.

100% De Reembolso

Recebeu o que comprou ou o reembolso. Uma vez que seu pedido atrase ou não seja entregue, temos 100% de garantia de reembolsar seu dinheiro.

Suporte 24/7

Nosso gerente responderá a todas as suas perguntas e estará disponível a qualquer momento.

Grande Desconto

Torne-se um membro VIP do IGGM para ganhar até 5% de desconto.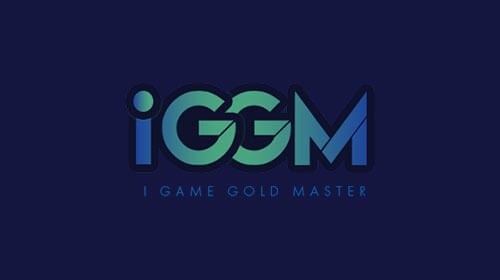 IGGM: Declaração antifalsificação (atualizada em janeiro de 2023)
Recentemente, descobrimos que algumas instituições ou indivíduos no mercado são suspeitos de infringir os direitos e interesses relevantes do IGGM, incluindo o uso não autorizado do nome e logotipo deste site e atividades comerciais com fins lucrativos em nome deste site.
Esse tipo de falsificação causou danos à imagem corporativa, reputação comercial e oportunidades de negócios potenciais de nossa empresa até certo ponto. A fim de proteger seus próprios direitos e interesses e evitar que novos e antigos clientes sejam induzidos em erro, o IGGM declara e esclarece solenemente:
1. Nosso único URL de site é www.iggm.com. O layout do site do IGGM é:
Qualquer outro site, igual ou semelhante ao nosso site, é falso.
2. IGGM nunca autorizou outros ou organizações a usar o nome de domínio e logotipo. Este site não assume nenhuma responsabilidade legal pela conduta comercial ou disputas decorrentes de indivíduos ou equipes não autorizados.
3. O principal negócio da IGGM é fornecer serviços de terceiros para jogos virtuais. Não fornecemos outros serviços, por favor, diferencie cuidadosamente para evitar perda de direitos e interesses.
4. Qualquer notícia infratora que se aproprie indevidamente das informações deste site deve ser interrompida imediatamente. A equipe do IGGM coletou evidências relevantes e tomará medidas legais para investigar a responsabilidade legal do infrator, se necessário.
Últimos resultados da pesquisa antifalsificação (janeiro de 2023)
Em janeiro de 2023, descobrimos no Instagram.com que comerciantes inescrupulosos haviam roubado a marca registrada "IGGM" sem a permissão de nossa empresa. Eles não apenas usam nossa marca registrada para vender produtos falsificados, mas também vinculam nossas avaliações do Trustpilot em seu instagram.
Certifique-se de comprar todos os produtos de jogo que você precisa no site oficial da IGGM para evitar qualquer perda.
Se você tiver alguma dúvida, você pode entrar em contato conosco por:
AvaliaÇÕes Trustpilot