D2R Non Ladder Items
Platform
PC

PS4/PS5

Xbox One/Series

Switch
Server
Non-Ladder Softcore

Non-Ladder Hardcore
Non-Ladder Softcore

Non-Ladder Hardcore
Non-Ladder Softcore

Non-Ladder Hardcore
Non-Ladder Softcore

Non-Ladder Hardcore
Runes

Runewords

Gear

Bases

Jewel

Misc

Magic Items

Rare Items

Sets

Uniques

Charms

Class Specific

Crafted

Unidentified

Max Varies 95%+

Hot Sales
Runes

Runewords

Gear

Bases

Jewel

Misc

Magic Items

Rare Items

Sets

Uniques

Charms

Class Specific

Crafted

Unidentified

Max Varies 95%+

Hot Sales
Runes

Runewords

Gear

Bases

Jewel

Misc

Magic Items

Rare Items

Sets

Uniques

Charms

Class Specific

Crafted

Unidentified

Max Varies 95%+

Hot Sales
Runes

Runewords

Gear

Bases

Jewel

Misc

Magic Items

Rare Items

Sets

Uniques

Charms

Class Specific

Crafted

Unidentified

Max Varies 95%+

Hot Sales
All

Body Armor Rune Words

Helm Rune Words

Shield Rune Words

Weapon Rune Words
All

Uniques Jewels

Magic Jewels
All

Body Armor

Headgear

Shields
All

Aldur's Watchtower

Immortal King

Tal Rasha's Wrappings

Bul-Kathos' Children

Griswold's Legacy

M'avina's Battle Hymn

Natalya's Odium

Trang-Oul's Avatar

Arctic Gear

Hsaru's Defense

Berserker's Arsenal

Cleglaw's Brace

Infernal Tools

Death's Disguise

Sigon's Complete Steel

Isenhart's Armory

Civerb's Vestments

Cathan's Traps

Angelic Raiment

Vidala's Rig

Arcanna's Tricks

Iratha's Finery

Milabrega's Regalia

Tancred's Battlegear

Cow King's Leathers

Sander's Folly

Naj's Ancient Vestige

The Disciple

Orphan's Call

Sazabi's Grand Tribute

Heaven's Brethren

Hwanin's Majesty
All

Axes

Bows

Crossbows

Daggers

Scepters

Spears

Staves

Swords

Wands

Maces

Polearms

Throwing Weapons

Javelins

Gloves

Boots

Belts

Helms

Shields

Body Armor

Rings

Amulets
All

Gheed's Fortune

Annihilus

Hellfire Torch

Grand Charms

Small Charm
All

Amazon

Assassin

Sorceress

Barbarian

Druid

Paladin

Necromancer
All

Hit Power

Blood

Caster

Safety
All

Gheed's Fortune

Annihilus

Hellfire Torch

Grand Charms

Uniques Items
All

Body Armor Rune Words

Helm Rune Words

Shield Rune Words

Weapon Rune Words
All

Uniques Jewels

Magic Jewels
All

Body Armor

Headgear

Shields
All

Aldur's Watchtower

Immortal King

Tal Rasha's Wrappings

Bul-Kathos' Children

Griswold's Legacy

M'avina's Battle Hymn

Natalya's Odium

Trang-Oul's Avatar

Arctic Gear

Hsaru's Defense

Berserker's Arsenal

Cleglaw's Brace

Infernal Tools

Death's Disguise

Sigon's Complete Steel

Isenhart's Armory

Civerb's Vestments

Cathan's Traps

Angelic Raiment

Vidala's Rig

Arcanna's Tricks

Iratha's Finery

Milabrega's Regalia

Tancred's Battlegear

Cow King's Leathers

Sander's Folly

Naj's Ancient Vestige

The Disciple

Orphan's Call

Sazabi's Grand Tribute

Heaven's Brethren

Hwanin's Majesty
All

Axes

Bows

Crossbows

Daggers

Scepters

Spears

Staves

Swords

Wands

Maces

Polearms

Throwing Weapons

Javelins

Gloves

Boots

Belts

Helms

Shields

Body Armor

Rings

Amulets
All

Gheed's Fortune

Annihilus

Hellfire Torch

Grand Charms

Small Charm
All

Amazon

Assassin

Sorceress

Barbarian

Druid

Paladin

Necromancer
All

Hit Power

Blood

Caster

Safety
All

Gheed's Fortune

Annihilus

Hellfire Torch

Grand Charms

Uniques Items
All

Body Armor Rune Words

Helm Rune Words

Shield Rune Words

Weapon Rune Words
All

Uniques Jewels

Magic Jewels
All

Body Armor

Headgear

Shields
All

Aldur's Watchtower

Immortal King

Tal Rasha's Wrappings

Bul-Kathos' Children

Griswold's Legacy

M'avina's Battle Hymn

Natalya's Odium

Trang-Oul's Avatar

Arctic Gear

Hsaru's Defense

Berserker's Arsenal

Cleglaw's Brace

Infernal Tools

Death's Disguise

Sigon's Complete Steel

Isenhart's Armory

Civerb's Vestments

Cathan's Traps

Angelic Raiment

Vidala's Rig

Arcanna's Tricks

Iratha's Finery

Milabrega's Regalia

Tancred's Battlegear

Cow King's Leathers

Sander's Folly

Naj's Ancient Vestige

The Disciple

Orphan's Call

Sazabi's Grand Tribute

Heaven's Brethren

Hwanin's Majesty
All

Axes

Bows

Crossbows

Daggers

Scepters

Spears

Staves

Swords

Wands

Maces

Polearms

Throwing Weapons

Javelins

Gloves

Boots

Belts

Helms

Shields

Body Armor

Rings

Amulets
All

Gheed's Fortune

Annihilus

Hellfire Torch

Grand Charms

Small Charm
All

Amazon

Assassin

Sorceress

Barbarian

Druid

Paladin

Necromancer
All

Hit Power

Blood

Caster

Safety
All

Gheed's Fortune

Annihilus

Hellfire Torch

Grand Charms

Uniques Items
All

Body Armor Rune Words

Helm Rune Words

Shield Rune Words

Weapon Rune Words
All

Uniques Jewels

Magic Jewels
All

Body Armor

Headgear

Shields
All

Aldur's Watchtower

Immortal King

Tal Rasha's Wrappings

Bul-Kathos' Children

Griswold's Legacy

M'avina's Battle Hymn

Natalya's Odium

Trang-Oul's Avatar

Arctic Gear

Hsaru's Defense

Berserker's Arsenal

Cleglaw's Brace

Infernal Tools

Death's Disguise

Sigon's Complete Steel

Isenhart's Armory

Civerb's Vestments

Cathan's Traps

Angelic Raiment

Vidala's Rig

Arcanna's Tricks

Iratha's Finery

Milabrega's Regalia

Tancred's Battlegear

Cow King's Leathers

Sander's Folly

Naj's Ancient Vestige

The Disciple

Orphan's Call

Sazabi's Grand Tribute

Heaven's Brethren

Hwanin's Majesty
All

Axes

Bows

Crossbows

Daggers

Scepters

Spears

Staves

Swords

Wands

Maces

Polearms

Throwing Weapons

Javelins

Gloves

Boots

Belts

Helms

Shields

Body Armor

Rings

Amulets
All

Gheed's Fortune

Annihilus

Hellfire Torch

Grand Charms

Small Charm
All

Amazon

Assassin

Sorceress

Barbarian

Druid

Paladin

Necromancer
All

Hit Power

Blood

Caster

Safety
All

Gheed's Fortune

Annihilus

Hellfire Torch

Grand Charms

Uniques Items
El Rune

Can be Inserted into Socketed Items

Weapons: +50 to Attack Rating,

+1 to Light Radius

Armor: +15 Defense,

+1 to Light Radius

Helms: +15 Defense,

+1 to Light Radius

Shields: +15 Defense,

+1 to Light Radius

Required Level: 11

El – #1

Eld Rune

Can be Inserted into Socketed Items

Weapons: +75% Damage to Undead,

+50 to Attack Rating against Undead

Armor: 15% Slower Stamina Drain

Helms: 15% Slower Stamina Drain

Shields: 7% Increased Chance of Blocking

Required Level: 11

Eld – #2

Tir Rune

Can be Inserted into Socketed Items

Weapons: +2 to Mana after each Kill

Armor: +2 to Mana after each Kill

Helms: +2 to Mana after each Kill

Shields: +2 to Mana after each Kill

Required Level: 13

Tir – #3

Nef Rune

Can be Inserted into Socketed Items

Weapons: Knockback

Armor: +30 Defense vs. Missile

Helms: +30 Defense vs. Missile

Shields: +30 Defense vs. Missile

Required Level: 13

Nef – #4

Eth Rune

Can be Inserted into Socketed Items

Weapons: -25% Target Defense

Armor: Regenerate Mana 15%

Helms: Regenerate Mana 15%

Shields: Regenerate Mana 15%

Required Level: 15

Eth – #5

Ith Rune

Can be Inserted into Socketed Items

Weapons: +9 to Maximum Damage

Armor: 15% Damage Taken Goes To Mana

Helms: 15% Damage Taken Goes To Mana

Shields: 15% Damage Taken Goes To Mana

Required Level: 15

Ith – #6

Tal Rune

Can be Inserted into Socketed Items

Weapons: +75 poison damage over 5 seconds

Armor: Poison Resist +30%

Helms: Poison Resist +30%

Shields: Poison Resist +35%

Required Level: 17

Tal – #7

Ral Rune

Can be Inserted into Socketed Items

Weapons: Adds 5-30 fire damage

Armor: Fire Resist +30%

Helms: Fire Resist +30%

Shields: Fire Resist +35%

Required Level: 19

Ral – #8

Ort Rune

Can be Inserted into Socketed Items

Weapons: Adds 1-50 lightning damage

Armor: Lightning Resist +30%

Helms: Lightning Resist +30%

Shields: Lightning Resist +35%

Required Level: 21

Ort – #9

Thul Rune

Can be Inserted into Socketed Items

Weapons: Adds 3-14 cold damage

Armor: Cold Resist +30%

Helms: Cold Resist +30%

Shields: Cold Resist +35%

Required Level: 23

Thul – #10

Amn Rune

Can be Inserted into Socketed Items

Weapons: 7% Life stolen per hit

Armor: Attacker Takes Damage of 14

Helms: Attacker Takes Damage of 14

Shields: Attacker Takes Damage of 14

Required Level: 25

Amn – #11

Sol Rune

Can be Inserted into Socketed Items

Weapons: +9 to Minimum Damage

Armor: Damage Reduced by 7

Helms: Damage Reduced by 7

Shields: Damage Reduced by 7

Required Level: 27

Sol – #12

Shael Rune

Can be Inserted into Socketed Items

Weapons: +20% Increased Attack Speed

Armor: +20% Faster Hit Recovery

Helms: +20% Faster Hit Recovery

Shields: +20% Faster Block Rate

Required Level: 29

Shael – #13

Dol Rune

Can be Inserted into Socketed Items

Weapons: Hit Causes Monster to Flee 25%

Armor: Replenish Life +7

Helms: Replenish Life +7

Shields: Replenish Life +7

Required Level: 31

Dol – #14

Hel Rune
Can be Inserted into Socketed Items

Weapons: Requirements -20%
Armor: Requirements -15%
Helms: Requirements -15%
Shields: Requirements -15%


Hel – #15

Io Rune

Can be Inserted into Socketed Items

Weapons: +10 to Vitality

Armor: +10 to Vitality

Helms: +10 to Vitality

Shields: +10 to Vitality

Required Level: 35

Io – #16

Lum Rune

Can be Inserted into Socketed Items

Weapons: +10 to Energy

Armor: +10 to Energy

Helms: +10 to Energy

Shields: +10 to Energy

Required Level: 37

Lum – #17

Ko Rune

Can be Inserted into Socketed Items

Weapons: +10 to Dexterity

Armor: +10 to Dexterity

Helms: +10 to Dexterity

Shields: +10 to Dexterity

Required Level: 39

Ko – #18

Fal Rune

Can be Inserted into Socketed Items

Weapons: +10 to Strength

Armor: +10 to Strength

Helms: +10 to Strength

Shields: +10 to Strength

Required Level: 41

Fal – #19

Lem Rune

Can be Inserted into Socketed Items

Weapons: 75% Extra Gold from Monsters

Armor: 50% Extra Gold from Monsters

Helms: 50% Extra Gold from Monsters

Shields: 50% Extra Gold from Monsters

Required Level: 43

Lem – #20

Pul Rune

Can be Inserted into Socketed Items

Weapons: +75% Damage to Demons,

+100 to Attack Rating against Demons

Armor: +30% Enhanced Defense

Helms: +30% Enhanced Defense

Shields: +30% Enhanced Defense

Required Level: 45

Pul – #21

Um Rune

Can be Inserted into Socketed Items

Weapons: 25% Chance of Open Wounds

Armor: All Resistances +15

Helms: All Resistances +15

Shields: All Resistances +22

Required Level: 47

Um – #22

Mal Rune

Can be Inserted into Socketed Items

Weapons: Prevent Monster Heal

Armor: Magic Damage Reduced by 7

Helms: Magic Damage Reduced by 7

Shields: Magic Damage Reduced by 7

Required Level: 49

Mal – #23

Ist Rune

Can be Inserted into Socketed Items

Weapons: 30% Better Chance of Getting Magic Items

Armor: 25% Better Chance of Getting Magic Items

Helms: 25% Better Chance of Getting Magic Items

Shields: 25% Better Chance of Getting Magic Items

Required Level: 51

Ist – #24

Gul Rune

Can be Inserted into Socketed Items

Weapons: 20% Bonus to Attack Rating

Armor: +5% to Maximum Poison Resist

Helms: +5% to Maximum Poison Resist

Shields: +5% to Maximum Poison Resist

Required Level: 53

Gul – #25

Vex Rune

Can be Inserted into Socketed Items

Weapons: 7% Mana Leech

Armor: All Resistances +5

Helms: All Resistances +5

Shields: All Resistances +5

Required Level: 47

Vex – #26

Ohm Rune

Can be Inserted into Socketed Items

Weapons: +50% Enhanced Damage

Armor: +5% to Maximum Cold Resist

Helms: +5% to Maximum Cold Resist

Shields: +5% to Maximum Cold Resist

Required Level: 57

Ohm – #27

Lo Rune

Can be Inserted into Socketed Items

Weapons: 20% Deadly Strike

Armor: +5% to Maximum Lightning Resist

Helms: +5% to Maximum Lightning Resist

Shields: +5% to Maximum Lightning Resist

Required Level: 59

Lo – #28

Sur Rune

Can be Inserted into Socketed Items

Weapons: Hit Blinds Target

Armor: Increase Maximum Mana 5%

Helms: Increase Maximum Mana 5%

Shields: +50 to Mana

Required Level: 61

Sur – #29

Ber Rune

Can be Inserted into Socketed Items

Weapons: 20% Chance of Crushing Blow

Armor: Damage Reduced by 8%

Helms: Damage Reduced by 8%

Shields: Damage Reduced by 8%

Required Level: 63

Ber – #30

Jah Rune

Can be Inserted into Socketed Items

Weapons: Ignore Target's Defense

Armor: Increase Maximum Life 5%

Helms: Increase Maximum Life 5%

Shields: +50 to Life

Required Level: 65

Jah – #31

Cham Rune

Can be Inserted into Socketed Items

Weapons: Freezes target +3

Armor: Cannot Be Frozen

Helms: Cannot Be Frozen

Shields: Cannot Be Frozen

Required Level: 67

Cham – #32

Zod Rune

Can be Inserted into Socketed Items

Weapons: Indestructible

Armor: Indestructible

Helms: Indestructible

Shields: Indestructible

Required Level: 69

Zod – #33
Wat zijn Diablo 2 Resurrected Items?
Diablo 2 Resurrected, uitgebracht door Blizzard Games op 23 september 2021, is nu beschikbaar. En Diablo 2 Resurrected Items zijn precies wat D2 Resurrected-spelers in het spel kunnen gebruiken. Elke speler kan enkele D2 Resurrected Items verzamelen na het doden van vijanden of het voltooien van taken.
Hoe gemakkelijk Diablo 2 Resurrected Items te krijgen?
Aangezien Diablo 2: Resurrected geen verschil in gameplay heeft met de originele Diablo 2, zijn alleen de grafische en animatie-overgangen sterk verbeterd, zodat spelers kunnen leren van de manier waarop ze met succes Diablo 2-items hebben verdiend.
Set-items zijn niet zoals Uniques, waarbij het spel er geen zal laten vallen als dat item al in het spel bestaat. Je hoeft alleen maar monsters te blijven doden die het type item kunnen laten vallen dat je wilt, of ze blijven gokken, en uiteindelijk krijg je degene die je wilt.
Is IGGM de beste plek om Diablo 2 Resurrected Items te kopen?
Als Diablo 2 Resurrected-spelers nu Diablo 2 Resurrected-items willen kopen, moeten ze rekening houden met factoren als veiligheid, prijs, voorraad, levering en aftersales. Wanneer aan deze voorwaarden is voldaan, kunnen ze er zeker van zijn dat ze goedkope D2R-items van externe online verkopers kunnen verkrijgen.
En de beroemde en gerenommeerde IGGM heeft de volgende uitstekende kwaliteiten om spelers aan te trekken.
Beste service: als de meest professionele MMORPG-serviceprovider in de branche, zullen we elke keer dat een nieuwe MMORPG online gaat, de bijbehorende producten en de beste services leveren voor fans van het spel. Als spelers vragen hebben over hoe ze aan D2R-items te koop kunnen komen, kunnen ze de 24/7 online klantenservice raadplegen om het probleem op te lossen. Enthousiaste en toegewijde professionals zullen hun best doen om elke speler te helpen.
Absoluut veilig: IGGM heeft het beste veilige handelssysteem in de branche. Elke speler koopt D2 Resurrected Items in een absoluut veilige handelsomgeving. Ze hoeven zich geen zorgen te maken over eventuele risico's die hun eigen belangen bedreigen. Doe het moedig!
Laagste prijs: IGGM controleert elke dag de marktprijs om spelers de goedkoopste Diablo 2 Resurrected Items te bieden. En wanneer spelers ervoor kiezen om VIP-lid te worden, kunnen ze ook genieten van tot wel 5% korting en zijn er gratis kortingscodes en coupons beschikbaar. Voor die spelers die het financieel moeilijk hebben, is het echt een fluitje van een cent om genoeg goedkope Diablo 2 Resurrected Items te koop te krijgen.
Snelste levering: IGGM garandeert dat elke bestelling snel genoeg wordt geleverd! Meer dan 90% van de bestellingen kan binnen 15 minuten worden afgerond, wat onze efficiëntie al aantoont. En de inventaris is buitengewoon voldoende, voel je vrij om Diablo 2 Resurrected Items te kopen.
Daarnaast kunnen spelers ook hun favoriete betaalmethode kiezen om te betalen. In het geval dat de bestelling is vertraagd of niet wordt afgeleverd of de spelers een terugbetaling willen, zullen we snel reageren en de meest voordelige maatregelen nemen voor de spelers. Alles is betrouwbaar! Welkom Diablo 2 Resurrected-spelers om hier D2R-items te kopen!
Waarom Kiezen Voor IGGM.COM?
Beste Prijs

We controleren elke dag de marktprijzen om u de beste prijzen te bieden.

Veiligheidsgarantie

IGGM Biedt 100% veilig online betalingssysteem. De meest professionele gameserviceprovider garandeert de veiligheid van producten.

Directe Bezorging

We zijn toegewijd om klanten snelle levering en uitstekende service te bieden. Meestal wordt de bestelling binnen enkele minuten of maximaal 24 uur bezorgd.

100% Terugbetaling

Ontvangen wat je hebt gekocht of de terugbetaling. Zodra uw bestelling vertraagd of onbestelbaar is, zijn we 100% gegarandeerd om uw geld terug te betalen.

24/7 Ondersteuning

Onze manager beantwoordt al uw vragen en is altijd bereikbaar.

Geweldige Korting

Word het VIP-lid van IGGM om tot 5% korting te krijgen.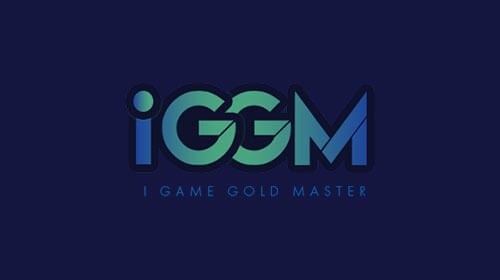 IGGM: Verklaring tegen namaak (bijgewerkt in januari 2023)
Onlangs hebben we geconstateerd dat sommige instellingen of personen in de markt worden verdacht van inbreuk op de relevante rechten en belangen van IGGM, waaronder ongeoorloofd gebruik van de naam en het logo van deze site, en commerciële activiteiten met winstoogmerk in naam van deze site.
Dit soort vervalsing heeft tot op zekere hoogte schade toegebracht aan het bedrijfsimago, de zakelijke reputatie en potentiële zakelijke kansen van ons bedrijf. Om haar eigen rechten en belangen te beschermen en te voorkomen dat nieuwe en oude klanten worden misleid, verklaart en verduidelijkt IGGM hierbij plechtig:
1. Onze enige website-URL is www.iggm.com. De lay-out van de IGGM-website is:
Elke andere website, of dezelfde of soortgelijke website als onze website, is nep.
2. IGGM heeft nooit anderen of organisaties gemachtigd om de domeinnaam en het logo te gebruiken. Deze site aanvaardt geen enkele wettelijke verantwoordelijkheid voor commercieel gedrag of geschillen die voortkomen uit onbevoegde personen of teams.
3. De hoofdactiviteit van IGGM is het leveren van diensten van derden voor virtuele games. We bieden geen andere diensten aan, maak zorgvuldig onderscheid om verlies van rechten en belangen te voorkomen.
4. Elk inbreukmakend nieuws dat de informatie op deze site misbruikt, moet onmiddellijk worden stopgezet. Het IGGM-team heeft relevant bewijsmateriaal verzameld en zal indien nodig juridische maatregelen nemen om de juridische verantwoordelijkheid van de overtreder te onderzoeken.
Laatste resultaten van onderzoek naar namaak (januari 2023)
In januari 2023 ontdekten we op Instagram.com dat gewetenloze verkopers het handelsmerk "IGGM" hadden gestolen zonder toestemming van ons bedrijf. Ze gebruiken ons handelsmerk niet alleen om namaakproducten te verkopen, maar linken ook onze Trustpilot Reviews op hun instagram.
Zorg ervoor dat je alle spelproducten die je nodig hebt op de officiële website van IGGM koopt om verlies te voorkomen.
Als u vragen heeft, kunt u contact met ons opnemen via:
Trustpilot-beoordelingen