Path Of Exile Items
Server
PC Ancestor SC

PC Standard
Unique Belts

Gems

6 Link Weapon

6 Link Chest

Unique Flasks

Unique Body Armours

Unique Helmets

Unique Wands

Unique Shields

Unique Boots

Unique Swords

Unique Axes

Unique Quivers

Unique Bows

Unique Gloves

Unique Claws

Unique Staves

Essence

Unique Amulets

Unique Maces

Unique Daggers

Unique Rings

Fossils
Over POE-items
Path Of Exile is zo'n aantrekkelijke MMORPG, ontwikkeld en uitgegeven door Grinding Gear Games.
POE-items worden gebruikt om niet alleen de uitrusting van een personage weer te geven, maar ook een verscheidenheid aan functies die tussen locaties kunnen worden verplaatst met behulp van de muiscursor, inclusief de inventaris, versleten items, stashes en andere, evenals op de grond. Niet alle items kunnen echter naar alle itemlocaties worden verplaatst. Verschillende itemtypen nemen een andere hoeveelheid ruimte in op op rasters gebaseerde itemlocaties, zoals inventaris en stashes. Gezien hun type kunnen items kenmerken hebben zoals zeldzaamheid, kwaliteit, itemaffixen en itemniveau.
Path Of Exile-items spelen een belangrijke rol bij het doden van monsters en het openen van kisten om met stedelingen te communiceren, waardoor je je personage kunt beschermen en sterkere bazen beter kunt doden. Bovendien kunt u POE-items verkopen en kopen met andere spelers in ruil voor POE-valuta.
Een groot aantal POE-items kan worden geleverd door IGGM, goedkoop maar veilig, alle goederen zijn goed gedaan door echte mannen, de klanten kunnen ze veilig in een rugzak stoppen. Als u vragen heeft over POE-items die te koop zijn, neem dan gerust contact met ons op, veel plezier met handelen.
Waarom Kiezen Voor IGGM.COM?
Beste Prijs

We controleren elke dag de marktprijzen om u de beste prijzen te bieden.

Veiligheidsgarantie

IGGM Biedt 100% veilig online betalingssysteem. De meest professionele gameserviceprovider garandeert de veiligheid van producten.

Directe Bezorging

We zijn toegewijd om klanten snelle levering en uitstekende service te bieden. Meestal wordt de bestelling binnen enkele minuten of maximaal 24 uur bezorgd.

100% Terugbetaling

Ontvangen wat je hebt gekocht of de terugbetaling. Zodra uw bestelling vertraagd of onbestelbaar is, zijn we 100% gegarandeerd om uw geld terug te betalen.

24/7 Ondersteuning

Onze manager beantwoordt al uw vragen en is altijd bereikbaar.

Geweldige Korting

Word het VIP-lid van IGGM om tot 5% korting te krijgen.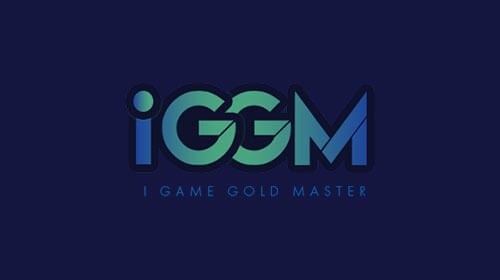 IGGM: Verklaring tegen namaak (bijgewerkt in januari 2023)
Onlangs hebben we geconstateerd dat sommige instellingen of personen in de markt worden verdacht van inbreuk op de relevante rechten en belangen van IGGM, waaronder ongeoorloofd gebruik van de naam en het logo van deze site, en commerciële activiteiten met winstoogmerk in naam van deze site.
Dit soort vervalsing heeft tot op zekere hoogte schade toegebracht aan het bedrijfsimago, de zakelijke reputatie en potentiële zakelijke kansen van ons bedrijf. Om haar eigen rechten en belangen te beschermen en te voorkomen dat nieuwe en oude klanten worden misleid, verklaart en verduidelijkt IGGM hierbij plechtig:
1. Onze enige website-URL is www.iggm.com. De lay-out van de IGGM-website is:
Elke andere website, of dezelfde of soortgelijke website als onze website, is nep.
2. IGGM heeft nooit anderen of organisaties gemachtigd om de domeinnaam en het logo te gebruiken. Deze site aanvaardt geen enkele wettelijke verantwoordelijkheid voor commercieel gedrag of geschillen die voortkomen uit onbevoegde personen of teams.
3. De hoofdactiviteit van IGGM is het leveren van diensten van derden voor virtuele games. We bieden geen andere diensten aan, maak zorgvuldig onderscheid om verlies van rechten en belangen te voorkomen.
4. Elk inbreukmakend nieuws dat de informatie op deze site misbruikt, moet onmiddellijk worden stopgezet. Het IGGM-team heeft relevant bewijsmateriaal verzameld en zal indien nodig juridische maatregelen nemen om de juridische verantwoordelijkheid van de overtreder te onderzoeken.
Laatste resultaten van onderzoek naar namaak (januari 2023)
In januari 2023 ontdekten we op Instagram.com dat gewetenloze verkopers het handelsmerk "IGGM" hadden gestolen zonder toestemming van ons bedrijf. Ze gebruiken ons handelsmerk niet alleen om namaakproducten te verkopen, maar linken ook onze Trustpilot Reviews op hun instagram.
Zorg ervoor dat je alle spelproducten die je nodig hebt op de officiële website van IGGM koopt om verlies te voorkomen.
Als u vragen heeft, kunt u contact met ons opnemen via:
Trustpilot-beoordelingen