Temtem Pansun
Temtem Pansun PC 100K

Temtem Pansun PC 200K

Temtem Pansun PC 300K

Temtem Pansun PC 500K

Temtem Pansun PC 600K

- 1%

Temtem Pansun PC 800K

- 1%

Temtem Pansun PC 1000K

- 2%

Temtem Pansun PC 1500K

- 2%

Temtem Pansun PC 2000K

- 3%

Temtem Pansun PC 3000K

- 3%

Temtem Pansun PC 5000K

- 4%

Temtem Pansun PC 6000K

- 4%

Temtem Pansun PC 8000K

- 5%

Temtem Pansun PC 9000K

- 5%

Temtem Pansun PC 10000K
WHY CHOOSE IGGM.COM?
BEST PRICE

We're checking with the Market Prices every day to provide you the best Prices

SECURITY GUARANTEE

IGGM Provide 100% secure online payment system. The most professional game service provider guarantee the security of products

INSTANT DELIVERY

More than 90% of orders are processed successfully in less than 15 minutes.

100% REFUND

Received what you purchased or the refund. Once your order is delayed or undeliverable, we are 100% guaranteed to refund your money

24/7 SUPPORT

Our manager will answer all your questions and will be available at any moment

GREAT DISCOUNT

Become the VIP member of IGGM to gain up to 5% Discount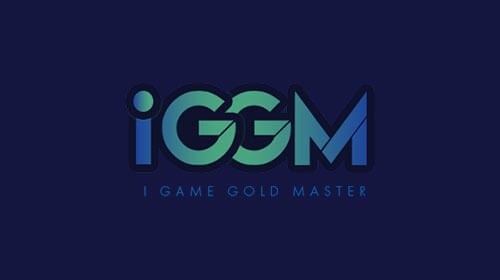 Temtem Saipark: Catch Mushi And Adoroboros For The Week Of March 16-22
2020-03-19 11:51:35
As one new game released only a few months, Temtem still has a lot of immature aspects, which is what Crema is currently working for. After being moaned several times by players, this week, from March 16 to 22, a new set of inhabitants with shiny cuteness will be staying in Saipark.
The two Temtem Saipark inductees are Luma Mushi, the toxic mushroom Temtem, as well as Adoroboros, the Temtem that's half toxic, half mental lizard creature.
Where to find the cute creatures?
Outside the park, it is three times more likely to find a Mushi Luma, and twice as likely to find an Adoroboros Luma than normal.
In order to get into the Saipark, you need to have the hook which can be gained after finishing the campaign as it stands now in the early access version. The entry fee to the Temtem Saipark is extra cheap at just 1,250 pansuns, but you could get only six Saicards included with the price. In case you run out out of Saicards, it is best to prepare more before entering Saipark.
Temtem Pansun has wide use, not just to exchange Saicards, and it can't do harm to store as much Pansun as possible.
More importantly, the newly added Temtems are not easy to catch, unless you battle with them. So make sure to bring a powerful team for extended fighting in the Saipark.
Beyond that, there is a cool hairstyle to gain in Temtem, Airship Engineer Goggles, you are going to need to catch and release a whopping 300 Temtem to get your hands on them throughout the game, but it is really expensive to change your hair.
Coincidentally, cosmetics in Temtem are not cheap and need to cost too much Pansun, such as the Airship Engineer Goggles requires 26,999 pansun, it must cost half of the saving for an ordinary player.
When you want to buy a cosmetic without enough pansun in the pocket, IGGM can provide help to you, it is selling cheap Temtem Pansun to meet players' daily demand. It will be everywhere when you need it, making your game easier.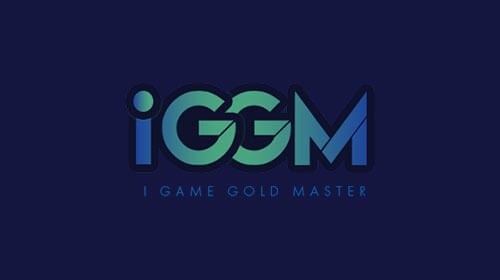 Compared To Pokémon, Temtem Top Features To Play
2020-03-09 13:55:40
What a popular game is Pokémon, known by all children. Years of development have allowed it to build up a strong player base, and let it be often compared with other games from various aspects. Among them, a newly released MMORPG Temtem has been mentioned many times with its many similarities with Pokémon, and analyzed their respective advantages and disadvantages. The article is about the significant features of Temtem to play.
Generally speaking, the release of Temtem was inspired by Pokémon, that is to say, it inevitably reworks part of the original game, but not copy.
MMOStrictly speaking, Pokémon is not an MMO, but Temtem encourages players to interact with others through a main quest and more side tasks. Or there is someone who is not one for battles, it's also good to find fun bombarding an NPC's home, or joining a group.
With Temtem, it provides more flexible battle modes, and expand more different and better than Pokémon, rather than playing alone.
Battle ModeIt is undeniable that synergy in games can make a group stronger, especially in Temtem full of various battles, which is more obvious than in Pokémon. In Temtem's 2v2 battle system, the stamina meter can not only clearly show your stamina but also your opponent's to let you better judge how long the battle can last, and accurately choose the timing to attack or retain physical strength. It is impossible to appear in Pokémon, so if you want to defeat your opponent in Temtem quickly, just keep a little longer when his stamina reaches zero.
Main CharacterIn order to better integrate into the game, it adds a lot of NPCs in Temtem, each of them seems to know others, and say hello to all, accompany to complete the quests, that is, you could be the real main character in Temtem, rather than a group of Temtem creatures, this is a different experience than Pokémon players didn't have.
Temtem has added a flexible currency to play, Pansun, which is allowed to trade in the game. While Temtem releases, the players' demand for Temtem Pansun is also increasing.
IGGM is willing to provide you all with high-quality, safe and reasonably priced Temtem Pansun for a long time after considering the real needs of consumers, this is an absolutely safe store that can bring convenience to your game anytime, anywhere.
TRUSTPILOT REVIEWS
Rated 5stars on



They're quick and they will message you multiple times if needed to ensure you received your stuff. Buy from them.
NickAdam

Super fast delivery and excellent assistance! Too few services are good like this one.
ReseMreseM

I definitely had a positive experience and I will order again! Thank you!
RandisiMattia

Fast delivery, good prices and support excellent.
MattiaRandisi

Perfect service and also very fast highly recommend
Karolin Kohnke