NBA 2K23 VC
PLATFORM
PC

PS4/PS5

Xbox One/Series

Switch
PC VC 100K

PC VC 200K

PC VC 300K

PC VC 400K

PC VC 500K

PC VC 600K

PC VC 800K

PC VC 1000K

PC VC 1500K

PC VC 2000K

PC VC 2500K

PC VC 3000K

PC VC 5000K

PC VC 8000K

PC VC 10000K
WHY CHOOSE IGGM.COM?
BEST PRICE

We're checking with the Market Prices every day to provide you the best Prices.

SECURITY GUARANTEE

IGGM Provide 100% secure online payment system. The most professional game service provider guarantee the security of products.

INSTANT DELIVERY

We have been committed to providing customers with fast delivery and outstanding service. Usually delivering the order within minutes or 24 hours at most.

100% REFUND

Received what you purchased or the refund. Once your order is delayed or undeliverable, we are 100% guaranteed to refund your money.

24/7 SUPPORT

Our manager will answer all your questions and will be available at any moment.

GREAT DISCOUNT

Become the VIP member of IGGM to gain up to 5% Discount.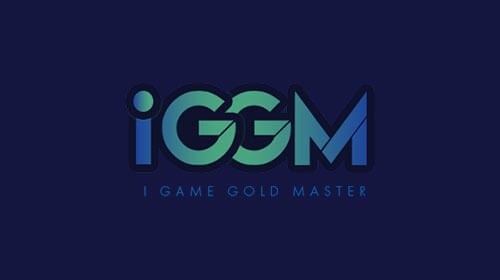 Glitched 2 Pack And Challenge In NBA 2K23
NBA 2K23 MyTEAM releases new packs every week. Although Halloween is over, the release frequency has not changed. Just last night, the team announced the second drop of the Glitched Pack. That means fans can add six new players to their cool collection.

Compared to the previous pack, the Glitched 2 pack this time is very interesting. That's because there are three very special NBA talents in this new pack. You get an 88 overall ruby card first. But if you can complete certain evolve challenges, you can also change your card attributes. Specifically, you can turn the "glitch" card into a 93 overall diamonds card. In addition to the three cards mentioned above, you will also get a 95 overall featured player, an additional diamond card, and an amethyst player.

In the latest version of NBA 2K23 MyTEAM, a new two-part challenge has been introduced. If you can complete this challenge, you'll get a Glitched 2 pack for free, as well as a chance to draw one of the special star cards mentioned above.

Next, let's take a deeper look at the Glitched 2 pack!

Glitched 2 Players
Glitched 2 pack contains the following 6 different levels of players.
1.

Featured Player



In addition to Stephen Curry, Boston Celtics shooting guard Ray Allen is one of the best shooters the NBA has ever had, brining a level of clutch play that was ice cold. He's a respected 3-point talent, and that's because he ranks second all time in three-point shots made in NBA history. He is also the Hall of Famer and a two-time NBA champion.
If you're out of the arc and don't want some elite offensive threats, I highly recommend this Ray Allen Pink Diamond Glitched card. Because Ray Allen is a dangerous player in any lineup. I'm sure this card will surprise you.

The following are other levels of players:

2.

Diamond Player

(93 Overall)

Kemba Walker (PG & SG)

3.

Amethyst Player

(91 Overall)

Jarrett Allen (C)

4.

Ruby Evolves Players

(88 Overall)

Jordan Clarkson (SG & PG)

Jarred Vanderbilt (PF & C)
Kelly Olynyk (C & PF)

Glitched 2 Two-Part Challenge Overview
As I mentioned before, NBA 2K23 has added a two-part challenge in addition to the Glitched 2 pack with this update. Below are the Glitched 2 pack challenges you can find under the Skill Challenges menu.

Part 1
If you play Triple Threat with the Glitched 2 Evolutions theme team on Pro, you can get 21 points. If you want to complete this part of the challenge, you also need to win the game, and record 1 dunk, 1 three-point shot, and 1 block as a team.

Part 2
If you play Triple Threat with the Glitched 2 Evolutions theme team on all-star, you can get 60 points. If you want to complete this part of the challenge, you also need to win the game, and record 4 dunks, 3 three-point shots, 2 blocks, and 1 steal as a team.

That's all for this article. If you want to complete all challenges faster, you can click at IGGM.com. Here you can buy cheap NBA 2K23 MT to help you achieve your goals quickly. What's more, fast delivery and best prices can also be committed. All in all, IGGM is always your best choice!

TRUSTPILOT REVIEWS