NBA 2K21 MT
PLATFORM
PS4/PS5

Xbox One/Series

PC

Switch
WHY CHOOSE IGGM.COM?
BEST PRICE

We're checking with the Market Prices every day to provide you the best Prices.

SECURITY GUARANTEE

IGGM Provide 100% secure online payment system. The most professional game service provider guarantee the security of products.

INSTANT DELIVERY

We have been committed to providing customers with fast delivery and outstanding service. Usually delivering the order within minutes or 24 hours at most.

100% REFUND

Received what you purchased or the refund. Once your order is delayed or undeliverable, we are 100% guaranteed to refund your money.

24/7 SUPPORT

Our manager will answer all your questions and will be available at any moment.

GREAT DISCOUNT

Become the VIP member of IGGM to gain up to 5% Discount.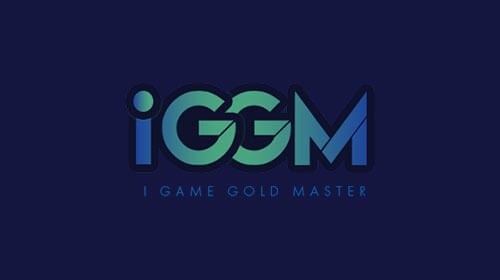 NBA 2K21 Guide: How Can We Unlock 'The City'?
As early as September, the late version of NBA 2K21 has been released, and the Neighborhood has become a part of MyCareer, so in the upcoming next-gen, the most attractive point is that The City replaces Neighborhood. It is worth noting that you will not be able to access The City easily, you need to do a lot to unlock it!
First, you need to create your player and complete the introduction. Then you will start your MyCareer, you will see a menu, scroll down, and you will see an option to go to The City, but you cannot enter it at the moment. You will reach a new area where there are four blacktop courts where you can play on.
How to unlock the city?
To unlock the city, you need to reach a certain MYREP rating and then join in an Affiliation. You will begin with Rookie I. You need to reach the Pro I level of an Affiliation before you can officially access The City.
How to raise rank?
Start with Rookie I, then Rookie II, Rookie III, and after that, you can reach Pro I.
The only way to improve the rank is to participate in the blacktop games, there are three 3V3 courts, the fourth court is divided into two 1V1 games.
If you can win the game, you will get a corresponding number of MYREP points, so your ranking will rise faster. If you lose, but your performance is still wonderful, you can still get some points! So all you need to do is perform well.
Once you reach Pro I, you will be able to choose an Affiliation you like to join and enter The City! Although the next-gen has some changes, the main currency in NBA 2K21 has not changed, so for you, NBA 2K21 MT is still important. If you want to buy NBA 2K21 MT, you can choose to buy it on IGGM.
If you want to know more about NBA 2K21, you can stay tuned to IGGM. We will update relevant news and game games frequently.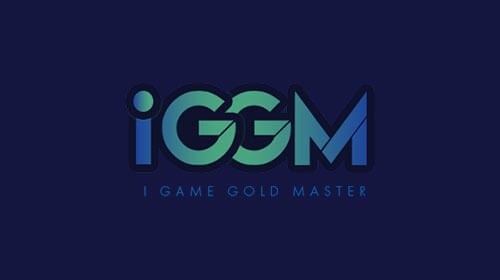 NBA 2K21 Fans! Are You Ready For Celebrating 'The City' In Next-Gen?
The NBA 2K21 next-generation will be released in several days. The developers of Visual Concepts have revealed the appearance of the Park Suite. We will be able to see huge improvements in the scope and gameplay opportunities in the City.
About The City
It can support hundreds of players online at the same time, just like an MMORPG, you can find courts, shops and event opportunities here.
*Rookieville: As the name suggests, if you want to enter the city, you need to start from Rookieville. This is a novice zone. Only through this, you can access to the City.
*Boroughs: This is the home of the new Affiliations. All MyPlayers can join any one of 4 factions: North Side Knights, South City Vipers, Beasts of the East, Western Wildcards.
*Garage Hoops: You can see the hoops on the side of the building. If you shoot there, you will attract the attention of other players. You can challenge them to 1V1, 2V2, 3V3 (Note that the court can only accommodate 6 Players), Horse, and more. You will have huge rewards for the first five games every day.
*NPCs: You can still meet NPCs, they will assign you some tasks, some NPCs rotate tasks every 4-6 weeks.
*Training Facility: There are some fitness equipment and Rented Courts on the second floor for you to use.
About Affiliation
You can only earn rep yield by playing on your court.
*Mayors: The term of the mayor is six weeks. Mayors can determine the appearance of the courts, court designs, and customized playlists. It can also be said that the mayor is the real player.
*Rival Day Conquest: There will be a two-week competition every Friday, and competitions will take place among the Affiliation. At the end of the fifth week, the Affiliations are seeded and organized for a competition.
*Rival Day Championship: At the beginning of the sixth week of the tournament, you will receive a purse, which your mayor can use to decorate the city.
About MyPlayer
*You can carry a ball with you and you can use it to play any time.
*You can change your hair, accessories and appeal in stores.
The City sounds like a greatly expanded based on Neighborhood, which is interesting, but we still don't know what this has to do with MyCarrer, so let's wait until the day when next-gen is released.
It's available on Xbox Series S/X on November 10 and PS5 on November 12.
IGGM will also keep an eye on the follow-up news of NBA 2K21 next-gen!
If you are afraid of missing the latest news, you can bookmark the news page on IGGM. And I believe that even in NBA 2K21 next-gen, NBA 2K21 MT also plays an important role, and since the increase in new content, its usable range will be wider, so it's time to prepare for next-gen. It must be a wise choice to accumulate as much NBA 2K21 MT as possible.
If you need a cheap NBA 2K21 MT, just go to IGGM.
TRUSTPILOT REVIEWS