FUT 23 Coins
PLATFORM
PS4/PS5

Xbox One/Series

PC
FUT 23 Coins PS4/PS5 Comfort Trade 100K

FUT 23 Coins PS4/PS5 Comfort Trade 200K

FUT 23 Coins PS4/PS5 Comfort Trade 250K

FUT 23 Coins PS4/PS5 Comfort Trade 300K

FUT 23 Coins PS4/PS5 Comfort Trade 400K

FUT 23 Coins PS4/PS5 Comfort Trade 500K

FUT 23 Coins PS4/PS5 Comfort Trade 600K

FUT 23 Coins PS4/PS5 Comfort Trade 700K

FUT 23 Coins PS4/PS5 Comfort Trade 800K

FUT 23 Coins PS4/PS5 Comfort Trade 900K

FUT 23 Coins PS4/PS5 Comfort Trade 1000K

FUT 23 Coins PS4/PS5 Comfort Trade 1500K

FUT 23 Coins PS4/PS5 Comfort Trade 2000K

FUT 23 Coins PS4/PS5 Comfort Trade 3000K

FUT 23 Coins PS4/PS5 Comfort Trade 5000K
About FIFA 23
FIFA 23 was released on September 29, 2022 for PS4/PS5, Xbox One/Series and PC. The addition of HyperMotion2 technology brings us a more realistic gaming experience. We can experience unrivaled authenticity with over 19,000 players, 700+ teams, 100 stadiums , and over 30 leagues in FIFA 23. FIFA 23 includes optional in-game purchases of virtual currency that can be used to acquire virtual in-game items, such as sets, player cards and others.
FIFA 23 Coins Info
People who have played FIFA games know that the currency in the game is called FIFA Coins, which can be used to buy card packs and players. If we keep getting better gaming experience, then we must keep our team better. Competitive, so we need sufficient FUT Coins. And FIFA 23 Coins is the specific currency name that applies to FIFA 23 Ultimate Team. In today's increasingly intense gaming environment, players looking to achieve good results should seek out ways to earn FUT 23 Coins faster.
Common Ways To Get FIFA 23 Coins
Based on previous FIFA game experience, we can summarize some methods that also apply to earning FUT Coins in FIFA 23.
1. Invest in Bronze and Silver player Packs
While there's a good chance we won't get great returns from the Bronze and Silver player Packs, if you sell the right players, you could get more than triple what you put in. And there's also a chance that those player packs will have some good players out there, which are worth over 5000 FIFA 23 Coins since some squad building challenges require specific bronze or silver medals.
2. Sell Idle Players
When you buy or unintentionally acquire some players, you may find that you end up with some players that are not very useful for your team building and take up a lot of your warehouse space. At this time, you can put these players who don' t have good chemistry with the team are sold to those who need them in exchange for FIFA 23 Coins.
3. Focus On Squad Building Challenges
The number of challenges you complete is proportional to how many FUT 23 Coins you end up getting. So you can start with the easiest challenges and accumulate FIFA Coins step by step, with rewards ranging from 500 to 100,000 coins.
4. Win more games
Playing matches and winning tournaments to earn FIFA 23 Coins is basically the most popular way for players to earn FUT Coins for free. Every time you play the game you will get a certain amount of gold coins. The amount of cash you get depends on the type of competition you play. You can also get bonus coins for winning tournaments.
Buy Cheap FIFA 23 Coins For PC/PS/XBOX - Fastest Delivery In The Industry
IGGM.com is the safest FIFA 23 Coins store. There are various payment methods available, such as Paypal, Credits Card and Pay locally. And the secure transaction method and fast delivery speed will also ensure that you can buy FIFA 23 Coins without any worries.
IGGM often holds promotions or gives out big coupons for sports game fans, and our main event platforms are mainly on Facebook and Twitter. So if you're willing to take a few minutes to browse, it's very easy to buy cheaper FIFA Ultimate Team Coins at a lower price. The offer applies whether you're a FIFA 23 player on PC or PS or Xbox.
In addition, IGGM has sufficient stocks for cheap FUT 23 Coins for sale on each platform. You don't have to worry that we will not be able to deliver for you due to insufficient stock. If you still have some incomprehension about some parts of how to buy FIFA 23 Coins, please feel free to find out more through the 24/7 Live Chat. We are more than happy to help you.
Welcome to IGGM.com to buy FUT 23 Coins and wish you a happy game!
WHY CHOOSE IGGM.COM?
BEST PRICE

We're checking with the Market Prices every day to provide you the best Prices.

SECURITY GUARANTEE

IGGM Provide 100% secure online payment system. The most professional game service provider guarantee the security of products.

INSTANT DELIVERY

We have been committed to providing customers with fast delivery and outstanding service. Usually delivering the order within minutes or 24 hours at most.

100% REFUND

Received what you purchased or the refund. Once your order is delayed or undeliverable, we are 100% guaranteed to refund your money.

24/7 SUPPORT

Our manager will answer all your questions and will be available at any moment.

GREAT DISCOUNT

Become the VIP member of IGGM to gain up to 5% Discount.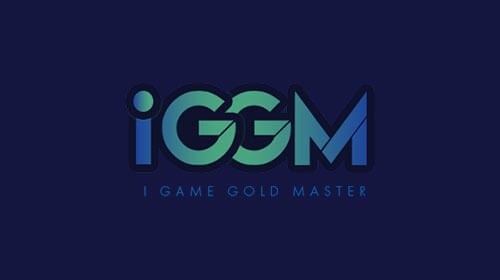 FIFA 23: 5 Excellent Center Backs
Usually, playmakers and goalscorers rely on their accuracy and speed to get the ball to the back of the net. These players are game changers in football. Although wingers or strikers can score a lot of goals, they don't always change the rules of the game. In fact, players who can play their best role are the opposite.
In games, it's usually the defenders who do the job in order to keep the team going long enough, while letting the goalscorers do their job. As the backbone of the team, center backs not only prevent the opposing team from scoring goals, but also connect the passes between midfielders and provide structure to prepare the team's formation. In FIFA 23, these things are done by the best center backs. If you want to strengthen your team, then you can use FUT 23 Coins to get powerful center backs you need to help you win more games on the court. Next, I want to introduce 5 excellent center backs to you.
Aymeric Laporte, Manchester City
As a Spanish international, Aymeric Laporte has an overall rating of 86, which matches his top Defense stats. Laporte played an important role in Manchester City's fantastic Premier League campaign. And played against some of the best teams in the world during Champions League.
Laporten can have such a high value in the game because he has very good scoring ability and defensive ability. His height is 6 feet 3 inches. Usually, he stands on the defensive end and in the box on both sides of the court, responsible for clearing the ball. Then, he sent the ball in the back of the net with his 84 Heading Accuracy.
Antonio Rudiger, Real Madrid F.C.
Real Madrid feel very lucky to have signed such a great player as Antonio Rudiger from Chelsea F.C. Rudiger has an overall rating of 86 and is likely to go up to 87 during Career Mode. And his quality stats are only going to get better.
As a German center back, Rudiger is able to inflict some vicious tackles on opponents, which is the dreaded 92 Aggression. In addition, he has a 91 Sprint Speed, and he can catch up with the fastest wingers and strikers.
Marquinhos, Paris Saint-Germain
Regardless of any team in FIFA 23, you can choose Marquinhos. No matter what the mode, you can choose Marquinhos because he always plays his defensive role and sometimes scores goals. Moreover, in the game, he has the highest defensive data.
If you want to win the ball back while defending the third point line, you can trust Marquinhos with an 89 Tackling, 89 Defending Average and 90 Marking. Before he attacks, because of his high Defensive Work Rate, he will put defense in the most important position. In Career Mode, he started with 88. And within one or two seasons, it can rise to 90.
Ruben Dias, Manchester City
Ruben Dias has been one of the biggest names in Premier League for the past two seasons. In his debut in the 2020-2021 season, the Portuguese international served as a center back and became Manchester City's Player of the Season.
Well, since he is able to achieve this amazing achievement, he must have his own unique skills. His total score is 88, includin in Defense and Physicality. In fact, he differs from other defenders. Because of his ability to keep opponents off the ball and make game-changing tackles after a few minutes.
Virgil Van Dijk, Liverpool F.C.
Probably the most prolific centre-back in modern football is Virgil van Dijk. Over the past four years, because van Dijk has led Liverpool to such a successful season, he is famous now. No matter in which mode of FIFA 23, he is the best defender.
Usually, he'll be in his defensive position all the time. And no matter where he is on the field, he can win the ball. He can not only stop the opponent's counterattack in the midfield, but also attack the goal with a header in the box. If you want to win games on both sides of the court, he's one of those players you can count on.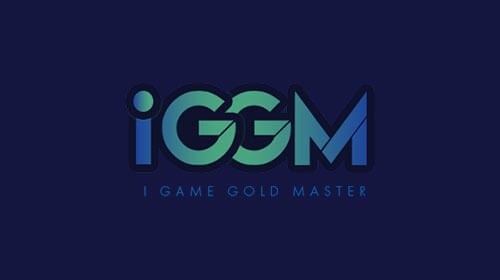 FIFA 23 Insane 3-4-2-1 Formation - Custom Tactics And Instructions
This new meta formation is insane on FIFA 23. I am talking about the 3421 used by Darkey to win the second FGS. He became the European Champion using the 3-4-2-1 formation.
First, we will talk about his instructions. Why the 3-4-2-1 is good and why do I think so that it is a viable formation right for that guys. We all know the 4-3-2-1 is a very good formation. Why is the 4-3-2-1 so good? Because it gives you many passing options and once we put either fullback on balance or join the attack, it gets very threatening.
Right now, imagine with the 3-4-2-1 you have Left Midfielder and Right Midfielder as opposed to Left Back and RP this formation going forwards will give you much more compared to the 4-3-2-1 formation. However, it will lack a bit defensively. If you want to actually improve in FIFA 23, then investing in more FUT 23 Coins is the best decision you can make.
These are Darkey's custom tactics and instructions. His instructions are as follows. The Striker is going to be Stay Central get in behind. LF/RF are going to be balanced. Where are your LM and your RM? They are going to be come back on defense and get into the box for the cross. Come back on defense get into the box for the cross, which is right similarly your CMS.
Both of them are going to be stay back while attacking cover Center and your CBS are going to be a default for the instructions. He is keeping his depth at 65. He is not going for the popular automatic offside traps like the other Pros.
Now, Width is going to be 40, so we need the defense to be compacted. Three at the back. So, you need them to be compact you and you don't want them to spread out too much. Build up play is going to be balanced. Chance Creation is always going to be Direct Passing. Width is going to be 50. Players in the box at six corners and free kicks are personal preference. However, Darkey uses three and two. I prefer 2 and 1 because I always try to play my set pieces short
Now, hold on. Don't think that you're going to play like Darkey play going into games. That is incorrect. You will not be able to play like him, however, you might get more out of this formation. You might be able to get more out of this formation by playing a more offensive style and this might suit you compared to the 4-3-2-1.
So, if you feel like 4-3-2-1 isn't good for you. You need something more. Try the 3-4-2-1. However, this is not a formation that you can use for the entirety of the game. Therefore, I have brought a new formation that you will use once you are leading. You're going to use the 4-5-1(2) variation. You need to pair it up with the 3-4-2-1. It is very important. You cannot play the 3-4-2-1 for the entirety of the game. For the 4-5-1(2), it's a defensive formation.
Our instructions are going to be as follows David Ginola. Our Striker is going to be Drift Wide, Stay Forward and Target Man. Two of your CMS are going to be stay back while attacking cover Center. For me the CM and the RCM/ LCM is going to to be balanced cover Center. Your LM is going to be come back on defense. Your RM is going to be come back on defense. Your RB is going to be stay back while attacking, so is your LB.
For the tactics, you are going to keep your defensive style at balance with 35. We need to suffocate the opponent in the midfield that is going to be 55 since we are winning, we don't want to keep it too low. Because if we keep it too low, then we give too much time to the opponent to think we don't want that to happen. 55 pretty neutral right Build up play is going to be balanced. Transgression once again is going to be balanced.
Also Read: 6 Outstanding Wingers You Can Choose From In FIFA 23
We don't want Long Ball or Possession. Long Ball will tell our place to run forward too much. Possession will make it too slow right. Therefore, balanced is the best for you. Width is going to be 60. Players in the box is going to be two corners and free kicks at one.
TRUSTPILOT REVIEWS