FUT 23 Coins
Platform
PS4/PS5

Xbox One/Series

PC
About FIFA 23
FIFA 23 was released on September 29, 2022 for PS4/PS5, Xbox One/Series and PC. The addition of HyperMotion2 technology brings us a more realistic gaming experience. We can experience unrivaled authenticity with over 19,000 players, 700+ teams, 100 stadiums , and over 30 leagues in FIFA 23. FIFA 23 includes optional in-game purchases of virtual currency that can be used to acquire virtual in-game items, such as sets, player cards and others.
FIFA 23 Coins Info
People who have played FIFA games know that the currency in the game is called FIFA Coins, which can be used to buy card packs and players. If we keep getting better gaming experience, then we must keep our team better. Competitive, so we need sufficient FUT Coins. And FIFA 23 Coins is the specific currency name that applies to FIFA 23 Ultimate Team. In today's increasingly intense gaming environment, players looking to achieve good results should seek out ways to earn FUT 23 Coins faster.
Common Ways To Get FIFA 23 Coins
Based on previous FIFA game experience, we can summarize some methods that also apply to earning FUT Coins in FIFA 23.
1. Invest in Bronze and Silver player Packs
While there's a good chance we won't get great returns from the Bronze and Silver player Packs, if you sell the right players, you could get more than triple what you put in. And there's also a chance that those player packs will have some good players out there, which are worth over 5000 FIFA 23 Coins since some squad building challenges require specific bronze or silver medals.
2. Sell Idle Players
When you buy or unintentionally acquire some players, you may find that you end up with some players that are not very useful for your team building and take up a lot of your warehouse space. At this time, you can put these players who don' t have good chemistry with the team are sold to those who need them in exchange for FIFA 23 Coins.
3. Focus On Squad Building Challenges
The number of challenges you complete is proportional to how many FUT 23 Coins you end up getting. So you can start with the easiest challenges and accumulate FIFA Coins step by step, with rewards ranging from 500 to 100,000 coins.
4. Win more games
Playing matches and winning tournaments to earn FIFA 23 Coins is basically the most popular way for players to earn FUT Coins for free. Every time you play the game you will get a certain amount of gold coins. The amount of cash you get depends on the type of competition you play. You can also get bonus coins for winning tournaments.
Buy Cheap FIFA 23 Coins For PC/PS/XBOX - Fastest Delivery In The Industry
IGGM.com is the safest FIFA 23 Coins store. There are various payment methods available, such as Paypal, Credits Card and Pay locally. And the secure transaction method and fast delivery speed will also ensure that you can buy FIFA 23 Coins without any worries.
IGGM often holds promotions or gives out big coupons for sports game fans, and our main event platforms are mainly on Facebook and Twitter. So if you're willing to take a few minutes to browse, it's very easy to buy cheaper FIFA Ultimate Team Coins at a lower price. The offer applies whether you're a FIFA 23 player on PC or PS or Xbox.
In addition, IGGM has sufficient stocks for cheap FUT 23 Coins for sale on each platform. You don't have to worry that we will not be able to deliver for you due to insufficient stock. If you still have some incomprehension about some parts of how to buy FIFA 23 Coins, please feel free to find out more through the 24/7 Live Chat. We are more than happy to help you.
Welcome to IGGM.com to buy FUT 23 Coins and wish you a happy game!
Why Choose IGGM.COM?
Best Price

We're checking with the Market Prices every day to provide you the best Prices.

Security Guarantee

IGGM Provide 100% secure online payment system. The most professional game service provider guarantee the security of products.

Instant Delivery

We have been committed to providing customers with fast delivery and outstanding service. Usually delivering the order within minutes or 24 hours at most.

100% Refund

Received what you purchased or the refund. Once your order is delayed or undeliverable, we are 100% guaranteed to refund your money.

24/7 Support

Our manager will answer all your questions and will be available at any moment.

Great Discount

Become the VIP member of IGGM to gain up to 5% Discount.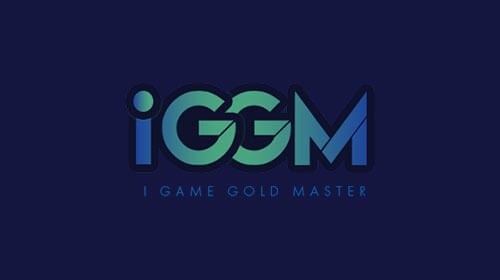 FIFA 23: New Promotion Level Up Released And Some Leaks
Many FIFA 23 players thought, as I did, that Ultimate Team's next promo would be FUTTIES, but EA Sports' decision seemed unexpected. At present, the developer has officially announced that the next promotion has started on July 7th, called Level Up, which is an event that has never been seen before.
The Emergence Of Level Up Surprised Players
Shapeshifter promotion will be exiting FIFA 23 Ultimate Team recently, replaced by a brand new in-game promotion called "Level Up" instead of the expected FUTTIES event. And the current FIFA 23 Level Up Team 1 lineup has been confirmed.
Over the past few weeks, FIFA 23 fans have enjoyed the biggest and most exciting Shapeshifters sale in FUT history, featuring some of the best FUT cards the game has ever seen, including the 99-point Shapeshifter Icon Pele, they can be purchased with FUT 23 Coins. However, it had to end, due to a never-before-seen promotion, Level Up, which will replace it in FUT.
The release of Level Up trailer came as a surprise to many as last year's popular FUT trailer, FUTTIES will be released right after Shapeshifters trailer in FIFA 22, usually in July. Here's everything I know about the upcoming Level Up promotion, including confirmed release dates, upcoming player info, updates on FUTTIES and more.
Level Up is an ongoing promotion for FUT 23, and with EA Sports confirming its arrival and explaining how it will work with FUT loading screens, a bunch of upcoming players have also been leaked on social media.
FIFA 23 Level Up Confirms Release Date
Via FUT loading screen, EA uploaded a card image with a countdown timer until the release of Level Up. The arcade-like design is indeed pleasing to the eye, and the accompanying countdown confirms that Level Up will take place on July 7th at 6pm (BST) / 1pm (EST) / 10am (PDT) on FUT release.
The card design of Level Up promotion also surprised players, with many in FUT community rating Level Up card as one of the best cards in FUT history.
There's no information yet on how long FUT sale will last, but I expect it could be two weeks. This means Level Up will likely drop out of FUT pack on Friday 14th July at 5:59pm BST / 12:59pm ET / 9:59am PDT.
FIFA 23 Level Up Introduction
In Level Up promotion, players can "Level Up" these special items by completing in-game tasks. This promo is very similar to FUT Ballers promo, but players must first complete objectives with the lower-tier versions of the cards before unlocking the higher-tier versions.
For example, EA has confirmed that Chelsea's Enzo Fernandez will be included in the promotional video. On the left is Fernandez's level 92 upgrade card. If you want to get the level 95 version, players must complete the "Level Up Your Game" goal in FUT.
Also Read: FIFA 23: Ten Best Shapeshifters Ranked In 2023
FIFA 23 Level Up Players' Information
Here are all the leaked information we know so far about who could be on the first team in the upgrade promotion.
CM: Renato Sanches (Paris Saint-Germain)

CM: Enzo Fernandez (Chelsea)

CM: Kevin De Bruyne (Manchester City)

ST: Dusan Vlahovic (Juventus)

ST: Edinson Cavani (Valencia)

LB: Alphonso Davies (Bayern Munich)

ST: Timo Werner (RB Leipzig)

RB: Juan Foyth (Villarreal)

RW: Jesus Corona (Sevilla)
About FUTTIES
Much of FUT community has been anticipating FUTTIES promotion, but the emergence of Level Up promotion confirms that it won't be released just yet.
There's no confirmation that it will be released, but I expect it to, just later than first thought.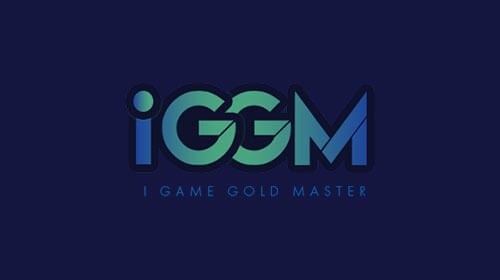 FIFA 23: Two Best Career Mode Formations: 4-2-3-1 And 5-3-2
In FIFA 23, we all know that there are many Formations in the corresponding Career Mode. A good Formation is also very advantageous for defeating opponents and can easily win.
Background
FIFA 23 Career Mode has a variety of Formations that players can use to eliminate their opponents with ease. While skill is certainly important for players, there are many effective strategies and tactics in FIFA 23 that players can use to improve their ranks and earn more FUT Coins.
But you will find that there are so many career forms available online that it is difficult for players to find a suitable career form. But don't worry, today I will introduce you to the best Career Mode Formations.
In FIFA 23, the best Career Mode Formations mainly include the following two. If you use the following Formation modes, it can help you better understand the gameplay and help you improve your overall game ranking. One of the Formations presented below is actually a Formation used by European soccer coaches.
The Best Career Mode Formations
FIFA 23 fans, do you know what the best Career Mode Formations are available in the game? Below I take a look at some of the best Career Mode Formations in FIFA 23 that can be used effectively to win.
4-2-3-1 Formation
The 4-2-3-1 Formation has existed in FIFA games for a long time and is considered by players to be an eternal classic. The 4-2-3-1 Formation is the most balanced Formation and can be adapted to a variety of play styles. This is the Formation of choice for many recreational players, and some pros use it as well.
The following is a detailed description of the 4-2-3-1 Formation:
CAM (central attacking midfielder)

links the attack from all areas of the pitch, while the three attacking midfielders in a 4-2-3-1 provide a unique dynamic element to the attack.

Wide midfielders

can act as wingers for players who like to exploit the space on the wide sides quickly, but they can also reach deep into the midfield to provide passing options for different attacking styles.

The two centre-backs

serve as the balance point of the Formation, they help attack and defend.

CAM and these two players

have played a huge role in keeping the 4-2-3-1 Formation viable in FIFA 23.
Also Read: FIFA 23: 6 Excellent Goalkeepers
5-3-2 Formation
The 5-3-2 Formation has become the most popular Formation, and with many streamers promoting this Formation, its popularity has grown accordingly. It's also worth noting that managers in European football are using it. The advantage of this Formation is that it defends very well, is difficult to be attacked by the opponent, and provides players with multiple opportunities to launch counterattacks. Unsurprisingly, this Formation also works very well in FIFA 23 and is a favorite of FIFA fans.
The following is a detailed description of the 5-3-2 Formation:
It has

two strikers and three midfielders

. Strikers interact with each other through efficient one-two passes, while the three midfielders provide their support, and the midfielders are also responsible for the defensive play.

The full-backs

also play a vital role in this Formation, as they provide width to the game when attacking, while acting as full-backs when defending.
It's worth noting that players need to have

speedy centre-backs

,

versatile full-backs

and

creative playmakers

in midfield to be effective in a 5-3-2 Formation.
The above is the introduction of the two best game Formations for FIFA Career Mode. If you are a FIFA fan like me, I hope the above introduction will be helpful to you.
Trustpilot Reviews