Forza Horizon 5 Wheelspin
About Forza Horizon 5
Forza Horizon 5 is an upcoming racing video game developed by Playground Games and published by Xbox Game Studios. It will be the fifth Forza Horizon title and twelfth main instalment in the Forza series. The game is set in a fictionalised representation of Mexico. It is set to be released on 9 November 2021 for Microsoft Windows, Xbox One, Xbox Series X and S. Forza Horizon 5 is a racing video game set in an open world environment based in a fictional representation of Mexico. The game has the largest map in the entire Forza Horizon series, being 50% larger than Forza Horizon 4 while also having the highest point in the Horizon series.
What is Forza Horizon 5 Wheelspin?
Forza Horizon 5 Wheelspin is a great way to get random rewards in Forza Horizon 5. It allows players to get free cars, rare cars, car horns, cosmetics, points and emoticons. It is a great way to build collectibles without the need for money, and even some vehicles can only be obtained through lucky spins. There are also Super Wheelspins in Forza Horizon 5, which give players a chance to win some coveted rewards such as Legendary cars and credits. So most players want to buy Forza Horizon 5 Wheelspin to get more random rewards.
How to get Forza Horizon 5 Wheelspin?
In Forza Horizon 5, players can unlock FH5 Wheelspin and Super Wheelspin in a variety of ways:
Spending Skill Points to get one from Car Mastery Trees.
Reaching a new driver level.
Buying them from the Forzathon Shop.
Buying certain Houses.
Buying Hotel Castillo for a daily Wheelspin.
Festival Playlist Challenge rewards.
Completing certain Accolades
A reward for completing certain car collections.
How to buy cheap Forza Horizon 5 Wheelspin?
But these methods may waste a lot of time, so an easier way is to buy cheap Forza Horizon 5 Wheelspin on the site. IGGM is the most legal site, we have sufficient Forza Horizon 5 Wheelspin For Sale and check the market price every day to ensure that players can buy cheap FH5 Wheelspin. We provide players with a 100% secure payment system, allowing players to buy FH5 Wheelspin in the most secure environment. At the same time, if players place an order, we can guarantee that FH5 Wheelspin For Sale will be successfully processed within 15 minutes.
In short, IGGM.com is the best place to buy Forza Horizon 5 Wheelspin. We will welcome every Forza Horizon 5 racer with the most enthusiastic service!
Why Choose IGGM.COM?
Best Price

We're checking with the Market Prices every day to provide you the best Prices.

Security Guarantee

IGGM Provide 100% secure online payment system. The most professional game service provider guarantee the security of products.

Instant Delivery

We have been committed to providing customers with fast delivery and outstanding service. Usually delivering the order within minutes or 24 hours at most.

100% Refund

Received what you purchased or the refund. Once your order is delayed or undeliverable, we are 100% guaranteed to refund your money.

24/7 Support

Our manager will answer all your questions and will be available at any moment.

Great Discount

Become the VIP member of IGGM to gain up to 5% Discount.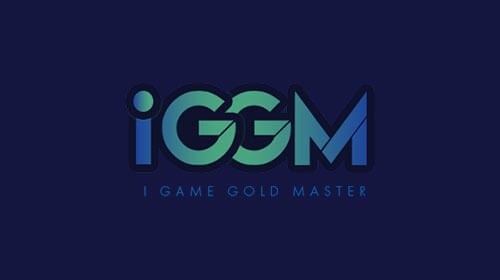 FH 5: How To Fix Broken Gearing?
In Forza Horizon 5, a lot of players will want to tune their cars, but tunes that they downloaded from other players can't be modified or adjusted to suit personal tastes, so it's not the best option.
After upgrading a car, you'll find that your new set of wheels is either at a ridiculously low speed or not making use of all the gears in the transmission, which is not the car's most perfect condition, so IGGM will tell you how to do.
The Gearing Tab
All you need to do is to adjust a single variable on the tuning screen. Once you've finished customizing your vehicle, you'll need to navigate to the "Upgrades and Tuning" section of your nearest festival site or any home you've purchased. Then visit the "Custom Tuning" section, from here, you can switch to the "Gearing" tab.
The 130MPH Dodge
If you like the six-speed racing transmission, you can find on the "Gearing" tab that your car has a top speed that is "way less than you expected."
Adjust the final drive settings
Every car has a maximum top speed, which is based on factors such as power, weight, and aerodynamics. Quickly find the "aero max" of your car and move the "final drive" slider to the left.
Then, you just need to fine-tune the Final Drive. Let it keep moving to the right, increasing the number each time.
As for the other advice, you need to consider the gearing when you tune the car. But it should be noted that if you have the best FH 5 Cars then adjusting the parameters will be icing on the cake and make your car better, but if your car is very average, doing this will not give you better progress.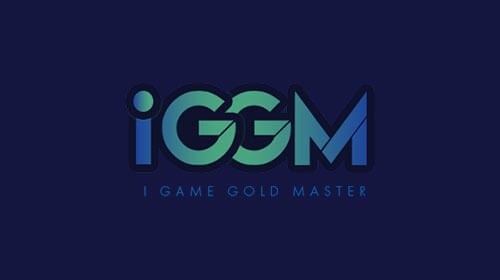 FH5: How To Complete The Big City Light Photo Challenge?
Forza Horizon 5 starts providing new rewarding missions and events for players, and the "Big City Lights" photo challenge is one of them. To accomplish this specific objective in the Series 3 Festival Playlist, you'll need to photograph Guanaiuato at night. On the world map, Guanajuato is in the far northeast where the Forza Festival begins. Driving to the town is simple, but travel time plus waiting for the day to turn into the night may hold you back from trying the challenge. IGGM will guide you to complete the challenge.
There is a way to simplify this challenge, you need to unlock Event Lab. Event Lab is a feature in FH5 that you can use to create and customize your events. To unlock it, you need to get a house in the game's main campaign first.
Once you get home, Casa Bella, you can access the FH5's Creative Hub tab by opening the menu and selecting the Creative Hub tab. In the Blueprint Events screen, choose the "search". From here, you can easily complete the Big City Lights photo challenge in FH5 with simple clicks or button pushes. In the search bar, enter "Guanajuato nights" to see the search results.
How to complete Big Cit Lights Challenge?
After searching for "Guanajuato Nights" in Event Lab, you can select the race and event, select the desired mode and car and start the instance.
Start a race event and pause to open the FH5's menus and various settings. Scroll over to the Creative Hub tab and select "Photo Mode". In this mode, your camera will feature a "free-roaming" where you can move the camera around as you please. After taking a photo of your car, the objective is done and you'll earn 2 seasonal points, which unlock the Zenvo TS1 and Ford Mustang '71 Series 3 cars.
For more FH5 game guides, you can always come to IGGM to check, and cheap Forza Horizon 5 Credits are also available here, which can help solve your in-game problems more smoothly. In addition, if you always want to be the winner in the game, you can first come to IGGM to buy FH5 Cars, after all, who can say "No" to the fastest and best car that can to your advantage?
Trustpilot Reviews