Everlook Vanilla Gold
SERVER
Everlook Alliance

Everlook Horde
Everlook Vanilla Gold Everlook Alliance 30G

Everlook Vanilla Gold Everlook Alliance 50G

Everlook Vanilla Gold Everlook Alliance 60G

Everlook Vanilla Gold Everlook Alliance 80G

Everlook Vanilla Gold Everlook Alliance 100G

Everlook Vanilla Gold Everlook Alliance 150G

Everlook Vanilla Gold Everlook Alliance 200G

Everlook Vanilla Gold Everlook Alliance 300G

Everlook Vanilla Gold Everlook Alliance 500G

Everlook Vanilla Gold Everlook Alliance 800G

Everlook Vanilla Gold Everlook Alliance 1000G

Everlook Vanilla Gold Everlook Alliance 1500G

Everlook Vanilla Gold Everlook Alliance 2000G

Everlook Vanilla Gold Everlook Alliance 3000G

Everlook Vanilla Gold Everlook Alliance 5000G
WHY CHOOSE IGGM.COM?
BEST PRICE

We're checking with the Market Prices every day to provide you the best Prices.

SECURITY GUARANTEE

IGGM Provide 100% secure online payment system. The most professional game service provider guarantee the security of products.

INSTANT DELIVERY

We have been committed to providing customers with fast delivery and outstanding service. Usually delivering the order within minutes or 24 hours at most.

100% REFUND

Received what you purchased or the refund. Once your order is delayed or undeliverable, we are 100% guaranteed to refund your money.

24/7 SUPPORT

Our manager will answer all your questions and will be available at any moment.

GREAT DISCOUNT

Become the VIP member of IGGM to gain up to 5% Discount.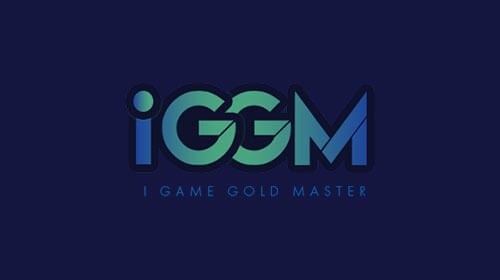 How To Change Your Server To Everlook Vanilla?
Although it is said that Dragonflight, the new expansionof WoW, is about to officially meet with the players, this still cannot stop the players from loving the WoW Classic expansion. Every day, millions of OG fans travel across the plains of the WoW Classic universe.
According to our observation, we found that among all the servers in WoW Classic (applicable to EU and US servers), Everlook has the largest number of people among all servers.
Due to the popularity of this server, I think you should also want to experience it for yourself. However, changing your server is a very complex task. It's not out of the question if you're determined to change. However, before that, you must first understand some knowledge about the realm in advance.
Realms In WoW Classic
What was the first thing you wanted to do when you first came across WoW ? Are you wondering how to level up the character you got? Or, are you wondering how to combat using these characters? However, whatever you're thinking, I can assure you that you haven't checked the server (or realm) you're on first.
In fact, it is very simple to view your realm, all you need to do is click on the upper right corner of the main screen. This way, in addition to seeing your role list, you can also see the domain you are in.
How to Change Your Realm To Everlook

Whether you want to play games with your friends, or want to experience the hot Everlook server, you will feel overwhelmed by the different realms you are in. However, you also don't want to lose all your hard work by switching realms. At this point you can choose to change your realms.
You need to buy a Character Transfer from the Battle.net store for £19/$25. Here, you need to note that you cannot transfer characters from WotLK Classic to Retail WoW.
The following are the specific steps to obtain a Character Transfer:
1. Log into WoW Classic and stay on the main character menu.
2. Select the 'Shop' button in the bottom left corner.
3. Select 'Services,' then 'Character Transfer.'

4. Choose which character you want to transport, and your current realm.

5. Tick the 'Transfer Realm' box.

6. From here, choose your new realm from the right-hand dropdown menu.

7. Click 'Continue.'

No matter you are in Everlook, or just transferred to this server, you have to face the problem of character leveling and buying equipment. At this time, you need to prepare a large amount of Everlook Gold in advance. Fortunately, you can buy Everlook Vanilla Gold you need right here. Fast delivery and cheap price can also be committed here. If you encounter any problems, please feel free to contact our 24-hour online customer service.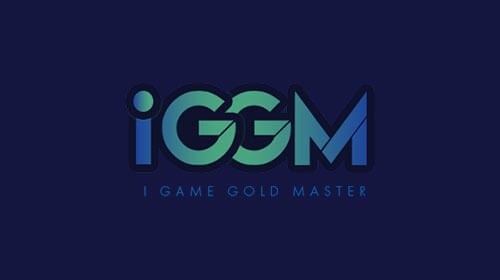 Leveling and Gold Farming Methods in Project Everlook Vanilla
Project Everlook PTR has released on the 11th of November this year though, I saw some confusions about what is the Project Everlook? Actually is just a WOW version with open source, and the core is basically trying to emulate the original World of Warcraft when it released back in 2004. Of course it is not a complete copy of vanilla WOW, it's just based on the old version client. So for the players who are interested in playing there, I will tell you guys later what you need to do.

First quick guide, I want to give you a leveling tip here. So for the Orc starting zone currently, they're just packed people and every mode is getting camped by at least four to five people. I want to share a little tip with you regarding the quest, the Lazy Peon Quest.

Lazy Peon Quest is a very easy completable, because the Lazy Peons can get hit by five plus people at the same time, so if one Lazy Peon is going to lay down, a bunch of people can stand around it, and everyone can hit him approximately at the same time, so this Quest is very easy to do.

There is also a little tip on this quest, for example, if you were in the a team with five people for Lazy Peon, two of members on working, and other three people left off, we were still regarded as five people, and we could all hit the lazy peons, very simple and quick tip for you, you can do the quest a little bit faster.

Another thing I have to mention is don't try to just stand next to them, do not waste your time by waiting for other people to hit it, or make a line to hit them. Just walk around and hit them as long as you see, because everyone will get the quick Quest Credit. Oppositely even though the other ones won't see you get the Quest Credit, you will get it as well.

The tips for gold farming is actually too vrious, you use almost everything you used in the WOW to farm as much Everlook Vanilla Gold as you can. But I do have a tip for you, I have tried lasher farming in DME on a few classes, you can farm the lashers without problem (loot drops are also fine), but you don't have save spots on the broken pillars anymore. So if you make a mistake and pull the treants, you will die (which costs gold and time, making the farm less efficient). It's doable, but there is no room for mistakes.

You can also check IGGM to get some more cheap Everlook Gold, hope this guide can help you a little bit, enjoy your adventure!
TRUSTPILOT REVIEWS