Archeage Unchained Gold
SERVER
North America

Europe
Archeage Unchained Gold NA Akmit 1000G

Archeage Unchained Gold NA Akmit 1500G

Archeage Unchained Gold NA Akmit 2000G

Archeage Unchained Gold NA Akmit 3000G

Archeage Unchained Gold NA Akmit 5000G

Archeage Unchained Gold NA Akmit 6000G

Archeage Unchained Gold NA Akmit 8000G

Archeage Unchained Gold NA Akmit 10000G

Archeage Unchained Gold NA Akmit 15000G

Archeage Unchained Gold NA Akmit 20000G

Archeage Unchained Gold NA Akmit 30000G

Archeage Unchained Gold NA Akmit 40000G

Archeage Unchained Gold NA Akmit 50000G

Archeage Unchained Gold NA Akmit 80000G

Archeage Unchained Gold NA Akmit 100000G
WHY CHOOSE IGGM.COM?
BEST PRICE

We're checking with the Market Prices every day to provide you the best Prices

SECURITY GUARANTEE

IGGM Provide 100% secure online payment system. The most professional game service provider guarantee the security of products

INSTANT DELIVERY

More than 90% of orders are processed successfully in less than 15 minutes.

100% REFUND

Received what you purchased or the refund. Once your order is delayed or undeliverable, we are 100% guaranteed to refund your money

24/7 SUPPORT

Our manager will answer all your questions and will be available at any moment

GREAT DISCOUNT

Become the VIP member of IGGM to gain up to 5% Discount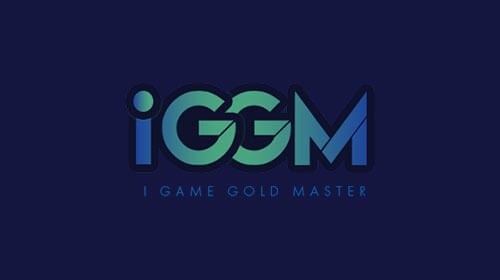 Archeage Unchained Guide: Here Are Something That Beginners Should Know
2020-10-14 13:55:23
Archeage Unchained, as the world's first third-generation online game, is very attractive. One of its features is its high degree of freedom, but because of this, it is very difficult to master it completely. So this guide is just to give new players a general understanding of this game.
Choose the best Class
Of course, this is the most basic. But the classes in Archeage Unchained are not the same as in other games. It has more than 100 classes. In Archeage Unchained, you can choose a Faction first, plus race and main skill set. You can start with a simple but stronger class, and when you understand it, change it to a strong OP character. For DPS, you can choose a Dark Runner (such as Battlerage, Auramancy and shadowplay), or an Executioner(such as shadowplay, Battlerage and Occultism).
If you want a support character, you can choose a Confessor (such as Songcraft, Shadowplay, and Vitalism) or an Edgewalker(such as Occultism, Auramancy, and Vitalism).
You don't need Armor at the beginning
At the beginning of the game, armor is expensive and unnecessary. If you are really worried that you will be hurt without armor, then after completing a few quests, you will get a complete set of armor, which is enough for you. When you gradually upgrade, you will want to change to better armor. Wrong! Because later you will get synthetic potions, which can upgrade your weapon or armor to level 50. Click "Gear Upgrade" on your inventory, and then select the potion and equipment you want to upgrade.
Pay more attention to the Yellows
Yellow tasks can be seen everywhere, you just have to complete them. You can upgrade your character to level 30 within an hour by completing these tasks.
Slow 30's
When your character reaches level 30, you will find that the speed of the game slows down rapidly. This also means that your expedition mission has truly begun. You can find the options menu under the game information, open the options menu, and set the bottom to "unlimited". Note that before you start the main quest, you need to complete all the zone quests.
After level 45
If you have already upgraded to 45, you will not need yellow quests. Next, consider how to upgrade from 45 to 55. The fastest way is to teleport to Aegis Island. This will cost you 5 gold. You can buy Archeage Unchained Gold to move faster. Then you can grind those mobs with other players. Here, I suggest you equip you with a DPS and a healer, you will get an unexpected surprise!
These are some tips that new players need to know. After you have a framework for the game, you should slowly form your own gameplay, and you can enjoy the fun the game brings you, although it does not require you to spend much Archeage Unchained Gold early, in the later stage of the game, the value of gold cannot be underestimated. If you need Gold, please consider buying from IGGM first. Our service and products will not let you down.
TRUSTPILOT REVIEWS
Rated 5stars on



They're quick and they will message you multiple times if needed to ensure you received your stuff. Buy from them.
NickAdam

Super fast delivery and excellent assistance! Too few services are good like this one.
ReseMreseM

I definitely had a positive experience and I will order again! Thank you!
RandisiMattia

Fast delivery, good prices and support excellent.
MattiaRandisi

Perfect service and also very fast highly recommend
Karolin Kohnke